Chelsea Clinton to Speak, Sign New Book at Kean University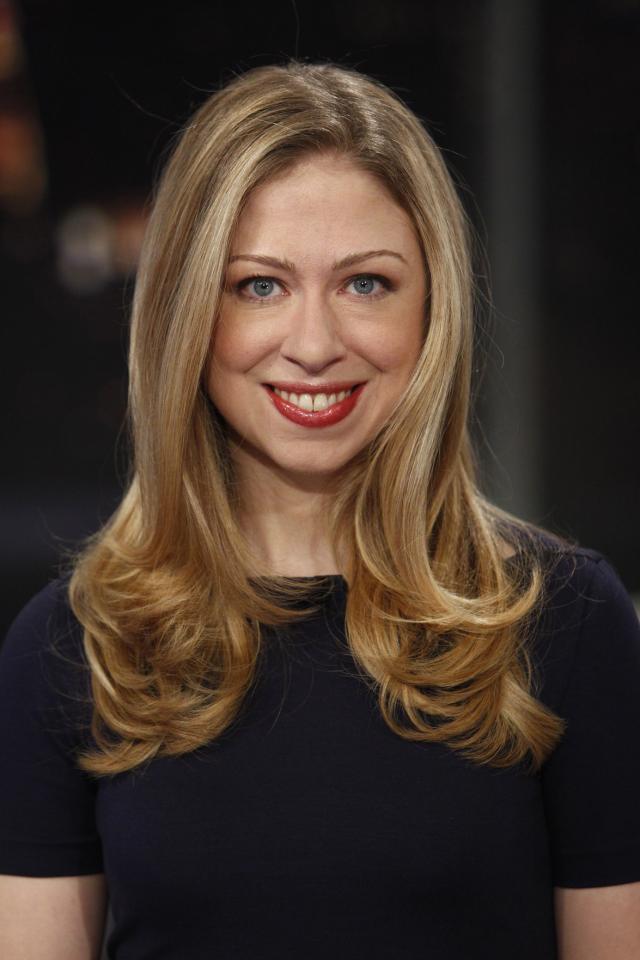 Event Sponsored by the Lesniak Institute for American Leadership, Kean's Distinguished Lecture Series
Best-selling author Chelsea Clinton will speak about her new children's book, Don't Let Them Disappear, and threats to endangered animals during a special lecture event and book signing on Thursday, April 4 at Kean University.
The event is co-sponsored by the Lesniak Institute for American Leadership and Kean's Distinguished Lecture Series and is open to the public. Tickets are required and are now on sale at kean.edu/lectureseries.
Former State Sen. Raymond J. Lesniak, who established the institute, will moderate a discussion with Clinton about the alarming rate at which endangered animals are disappearing around the globe and what the public can do to help solve the problem. Lesniak's institute advocates for several core causes, including animal welfare.
"Chelsea Clinton's book, Don't Let Them Disappear, is a marvelous presentation to young children of the importance of humans treating animals humanely and of the recognition of their value as fellow inhabitants on Earth," said Sen. Lesniak. "It's an honor for New Jersey, which was the first state in the nation to ban ivory transactions to save elephants from poachers and to ban imports of trophies of endangered species, to host a forum and a book signing with Chelsea Clinton."
Clinton's lecture is the latest presentation in Kean's Distinguished Lecture Series, which has brought notable public figures such as historian Jon Meacham, journalist Bob Woodward, and most recently filmmaker Abigail Disney and evangelical minister the Rev. Robert Schenck to campus to discuss some of the most pressing issues in today's society.
"We are honored to have Chelsea Clinton come to our University and talk about the work she has done as a children's book author but also as an activist and leader," said Dawood Farahi, Ph.D., Kean's president. "It's a fantastic opportunity for our students and others to hear from a person who grew up on the world stage and is now making a difference around the globe."
Clinton, the only child of former President Bill Clinton and former Secretary of State and U.S. Senator Hillary Rodham Clinton, has written several children's books, including The New York Times bestselling picture book She Persisted: 13 American Women Who Changed the World. She is the vice chair of the Clinton Foundation, where she works on initiatives that empower the next generation of leaders.
Clinton partnered with acclaimed author and illustrator Gianna Marino on Don't Let Them Disappear. Kean University is the second stop on her book tour and her only stop in New Jersey. The book introduces young readers to a selection of endangered animals, including rhinos and pandas, and shares what makes them special and what we can do to help them survive.
The event will begin at 6 p.m. on April 4 at Wilkin's Theatre on Kean's Union campus. The conversation with Lesniak and Clinton will be followed by an audience Q&A session and a book signing.
Students with a valid ID from any college or high school may purchase a student ticket for $5 directly from the Wilkin's Theatre box office during normal box office hours. These student tickets will not include complimentary copies of the book.
Other guests are encouraged to buy their tickets online. Guests will receive one complimentary book per ticket transaction and are able to purchase additional books as well.
Doors open at 5 p.m. Guests are encouraged to leave ample time for parking and to consider taking mass transit to campus. The Union train station is a short walk to the theater.
NOTE FOR MEDIA: Broadcast, print, and digital media organizations may request credentials to cover the event by emailing news@kean.edu by March 28. On-site interview requests will not be granted. Late requests may not be accommodated.
About the Lesniak Institute for American Leadership
Based at Kean University, the Lesniak Institute is developing the next generation of American leaders by teaching the principles of effective advocacy, offering firsthand experience by addressing its causes and partnering with grassroots organizations. The Institute is named for Senator Raymond J. Lesniak who authored and sponsored hundreds of laws during his 40 years in the New Jersey Legislature to advance human rights and the quality of life for millions. In 2009, Senator Lesniak won the prestigious Human Rights Award at Le Memorial de Caen, Normandy, France.