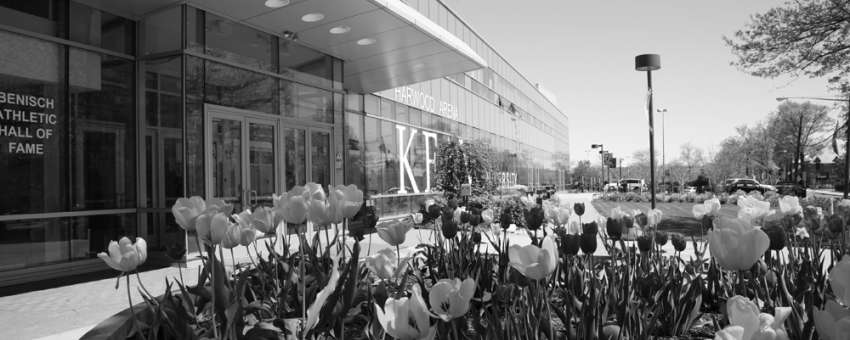 Division of Academic Affairs
The Division of Academic Affairs houses all areas related to academic programs and accreditation with the goal of ensuring that all of our students receive a world-class education that prepares them for career success.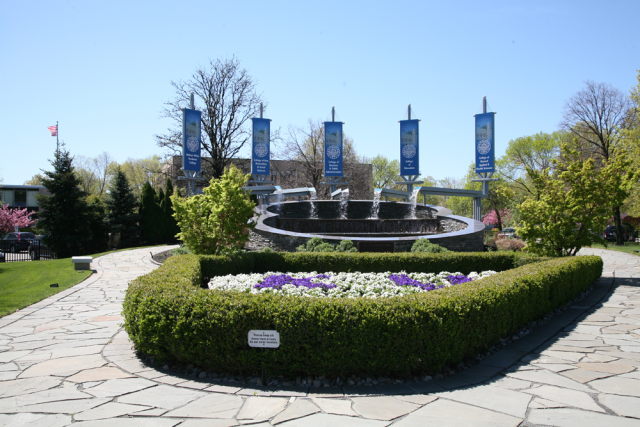 Office of the Provost announces the new Center for Teaching and Learning at Kean University and Its Inaugural Director Dina Rosen, Ph.D.
I am delighted to formally announce the new Center for Teaching and Learning at Kean University (CTL). Under the leadership of Inaugural Director Dina Rosen, Ph.D., the CTL will support faculty across the University in advancing the quality of instruction in every discipline and in every modality. The CTL is a peer-led, administratively supported entity designed to help colleagues learn from and share with others the high-impact practices that foster student success and rich satisfactions we have all experienced in teaching.
The CTL has been operating in pilot mode since June 2022. Fully 17% of our full-time faculty took advantage of one or more programs in June alone, with over 1,200 non-unique participants – including part-time faculty – in scores of individual sessions. I was enormously pleased by this strong engagement out of the gate; we could not have better evidence of the need for the CTL or of the Kean faculty commitment to teaching excellence.
Beyond its role in fostering teaching excellence, the CTL will also be the University's hub for examining and producing the scholarship of teaching and learning (SoTL). We have tremendous opportunities at Kean to better understand how our pedagogy and andragogy platform student outcomes, and how variations in our approach create new value for different kinds of students. Because we prize inclusion as a core value at Kean, we have not only the opportunity but the obligation to develop rigorous assessments of learning for non-traditional students. This allows us to better fulfill our commitments to those enrolled and also share with the larger academic firmament, through peer-reviewed publication, the home-grown innovations that best ensure students' success.
Dr. Rosen has extensive background in research-based teaching practices and a broad range of teaching and administrative experience that well prepares her for leading a CTL. She earned a Ph.D. in educational leadership and technology from New York University and a master's degree in special Education from Wagner College. In addition to 20+ years teaching at the college level, she was director of technology at a K-8 school and taught on the K-8 and community college levels. At American College Testing (ACT) company, Dr. Rosen trained test developers on creating assessment tools, including high-quality test questions and assessment rubrics. Dr. Rosen has been a pioneer in digital education for more than two decades. She developed and implemented online programming, including webinars for the Inter-American Teacher Education Network (ITEN) which serves educators in the Americas – North, Central and South. These experiences will be invaluable as she builds the CTL programming both in-person on-campus and online.
Dr. Rosen's research agenda also aligns with the CTL's mission, including a focus on integrating functional technology into teaching and learning. She has shared her research at conferences and through academic publications.  Rosen was invited to provide keynote addresses at an international Summit on Teacher Education in Trinidad, sponsored by the Organization of American States (OAS), and at the Content Teaching Academy at James Madison University.
Following this announcement, you will receive under separate cover a very impressive and ambitious list of CTL activities planned for this semester. But the CTL is about much more than programs, it is a site for learning and discussion, so please drop by! The CTL is in room 116 of the Nancy Thompson Learning Commons. This will be a space for presentations, collaboration as well as a space for problem-solving, questions and sharing ideas for improvement. I strongly encourage every faculty member, full-time and part-time, to take advantage of and lend your good thinking to the CTL at some point in the coming year.
Dr. Rosen deferred a sabbatical to take on the role as inaugural director; I could not be more grateful for her energy and dedication to this effort. 
 
Sincerely,
David S. Birdsell, Ph.D.
Provost and Senior Vice President for Academic Affairs
Fall 2022 schedule for the newly created Center for Teaching and Learning (CTL)
About
Since the founding of this institution in 1855, the programs and curricula of Kean University have supported generations of New Jersey residents' aspirations for productive and rewarding lives for themselves and their communities. These academic programs are now among the best in the nation.
The Office of Academic Affairs is central to the success of these programs, promoting high academic standards for faculty and students, and administering the resources, policies, and plans that sustain them. Academic Affairs encompasses all of the academic components of what is now a comprehensive, diverse, and growing state University.
Kean's six colleges host more than 100 major and minor undergraduate programs, as well as more than 35 graduate degrees including a doctorate in Clinical and School Psychology.  A balanced general education program, the Nancy Thompson Library, the Center for Academic Success, as well as the EOC and Spanish Speaking Programs, offer academic support services to the broadest possible spectrum of students.
The Office of Accreditation and Assessment ensures that Kean maintains its high standards and works toward fulfilling its mission in serving both students and faculty.
The Provost and Senior Vice President for Academic Affairs, who reports directly to the University President, is responsible for over-all academic operations and office functions. The Deans, the Associate and Assistant Vice Presidents, and a senior administrative director report directly to the Senior Vice President. You can read more about the personnel of the Office of Academic Affairs and their activities on the "Meet the Staff" page of this site.