Goodbye 'Glass Ceiling,' Hello '360-Degree Gender Sphere'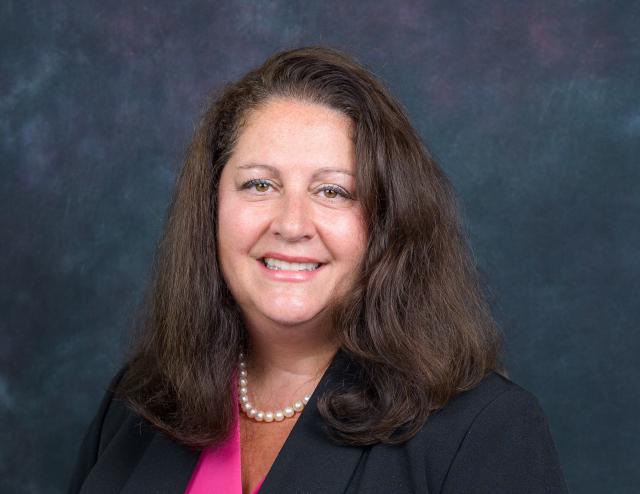 Kean management Lecturer Dawn Adams-Harmon, DM, has developed a new theory for the invisible barrier to women's career advancement in STEM fields, with research findings that replace the "glass ceiling" with a "360-Degree Gender Sphere." 
The sphere — a theoretical bubble of factors thwarting the advancement of women on the career ladder, from bullying bosses to family needs — is more accurate, Adams-Harmon said. 
"The glass ceiling is one-dimensional. It doesn't describe the encapsulating nature of all the barriers women encounter while ascending in healthcare," she said.
A former pharmaceutical industry professional who now teaches full-time at Kean Skylands in Jefferson, through the College of Business and Public Management, Adams-Harmon this week presents her findings at the National Healthcare Businesswomen's Association (HBA) Annual Conference. The conference reaches over 15 countries and is taking place virtually this year.
Her research has also been included in the Equality, Diversity, and Inclusion (EDI) International Journal/Special Edition this month.
Adams-Harmon, who spent 25 years in the pharmaceutical industry and rose to become a director of leadership development at Pfizer, based her qualitative study on extensive interviews with a dozen female pharmaceutical executives, done over a number of months to gain full understanding of their lived experiences. Her research uncovered a combination of six barriers that she says hinder women's ascendance in the workplace. 
The six barriers are: 
Gendered structures – hierarchy or policies based on gender
Self — women holding themselves to a different standard
Direct managers — may bully women
Peers — may discriminate against women
Family — the barrier of balancing child care, elder care and home life
Societal norms — expectations for women derived from gender theory
"A lot of it is subliminal and subconscious," Adams-Harmon said. While her theory is based on research in the pharmaceutical industry, she said it can be applied to all STEM fields, where there is a disproportionate share of men holding positions of power.
In addition to spelling out the gender sphere of barriers confronting women in the workplace, Adams-Harmon also identified the "success strategies" that the female executives utilized to get around those barriers and advance. The strategies are: sponsorship, mentorship, leadership development, flexibility, networking, and self-branding/self-promotion.
"The six obstacles remain an encompassing barrier unless resilience is created through the six success strategies," she said. 
Adams-Harmon said she was inspired to pursue her doctorate and conduct her dissertation research based on experiences from her own career, where as she rose higher, she noticed fewer and fewer women. She said in other fields that are more dominated by women, such as education and nursing, you would not see all of the elements of the 360-degree gender sphere.
"You need the support and understanding of having women at higher levels to assist women and have them make necessary structural and policy changes," she said.
Adams-Harmon, who rolled out part of her research in classes at Kean, said students have provided feedback that they thought the program was "invaluable for their careers," for both men and women alike.
"This entire program should be taught in STEM and business disciplines for all female, senior and graduate students to prepare them for obstacles and create a plan to leverage the success strategies," she said. "This research is critical for female, minority students to understand and internalize prior to launching their careers."
In addition to presenting her research in the conference and journal, Adams-Harmon has developed a two-day workshop, 360-Degree Gender Sphere and the Six Strategies to Create Resilience Awareness, Assessment, and Action Planning. She has presented at pharmaceutical companies and for international audiences.
Tagged