Kean Holds Festive Graduate Commencement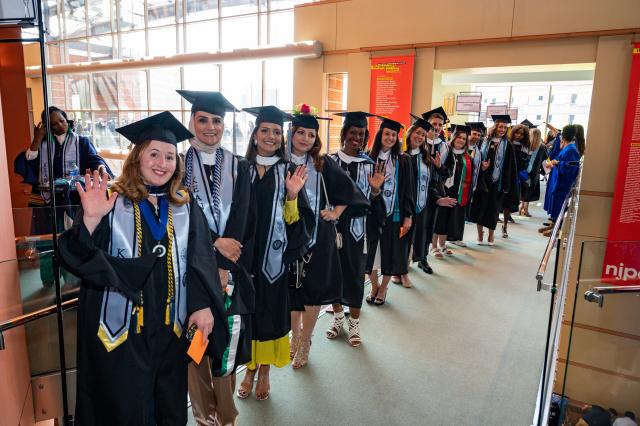 Members of the Class of 2023 lined up at the venue, connecting with classmates and preparing for the moment they would earn a master's or doctoral degree. "I'm so excited! I'm happy to close the circle," said Emely Hernandez '20 of Union City, who earned her master's degree in human behavior and organizational psychology. With her were her mother, sister, niece and nephew. "I'm proud to be an educated Latina," she said.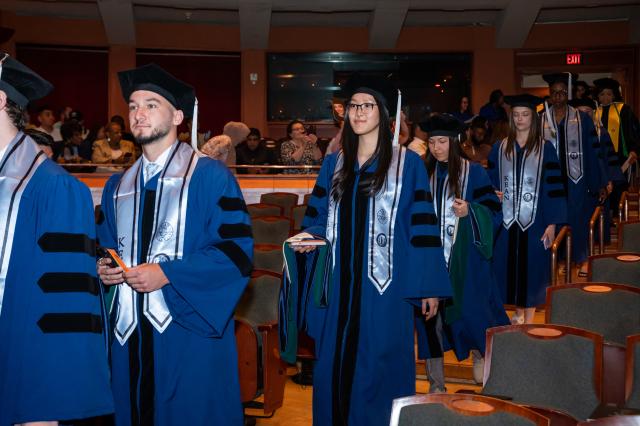 As the sounds of Pomp and Circumstance filled the NJPAC auditorium, the graduates marched in to take their seats as family and friends snapped photos excitedly and took cell phone videos to record the moment.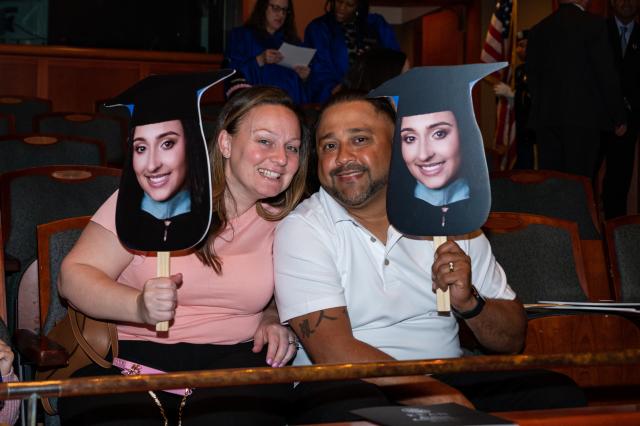 Pride in the graduates and their accomplishments was evident. Family and friends carried signs, balloons, photos and flowers.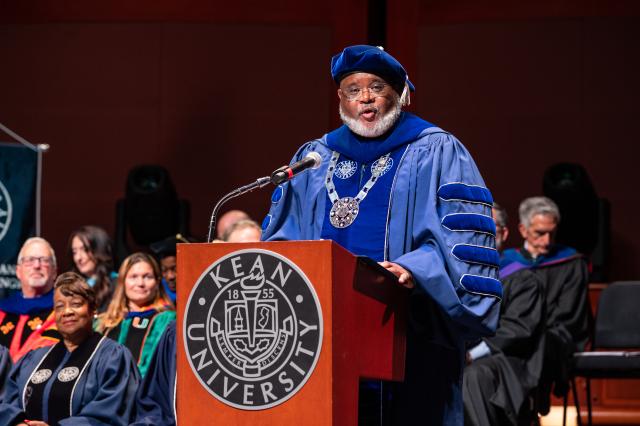 Kean President Lamont O. Repollet, Ed.D., spoke following a welcome by Kean University Board of Trustees Chair Steve Fastook '06H. "Graduates, I've been impressed by your commitment and focus as you've learned, collaborated and innovated," Repollet said, "gaining the skills and expertise you'll need to flourish in your professional lives."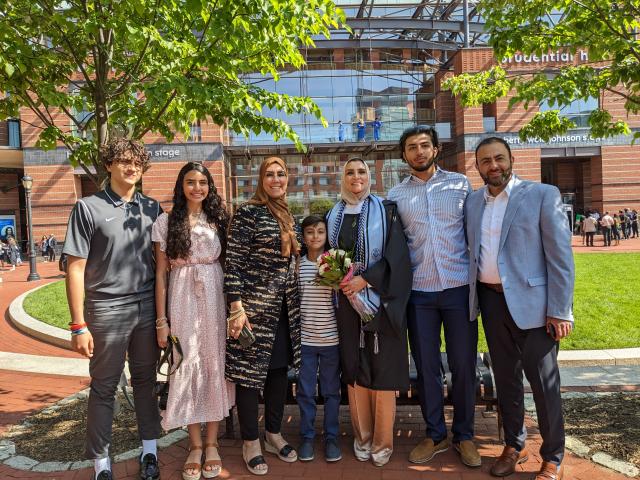 To reach their well-earned Graduate Commencement, the Class of 2023 conducted research, wrote papers and dissertations, and spent long nights studying. Many of the graduates have children of their own who were present in the crowd as well. One of them was Hafitha Saadeh '21, of Colonia, who received her master's degree in school counseling. Her husband and four children were on hand to see her achieve her dream. "I promised myself when I had my children that I would never give up on myself," she said.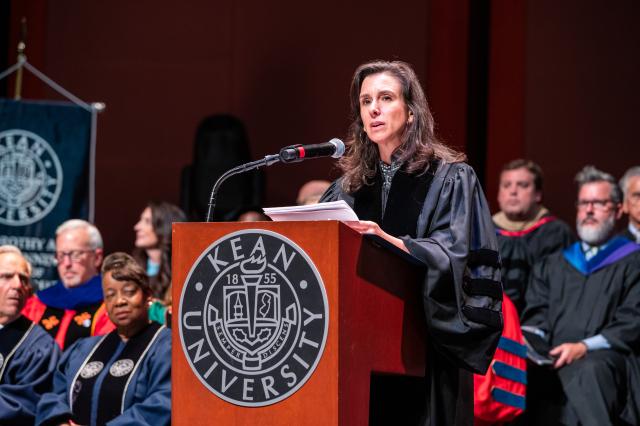 Jodi Kantor, a Pulitzer-prize winning New York Times journalist who broke the Harvey Weinstein sexual abuse story, was the featured speaker. She spoke of obstacles she faced in reporting the story and the challenges the students overcame while attending graduate school during the pandemic. "May you always be able to translate the bad to good," she said. "I hope for you, part of the sweetness of today is the recognition of what it took to get here."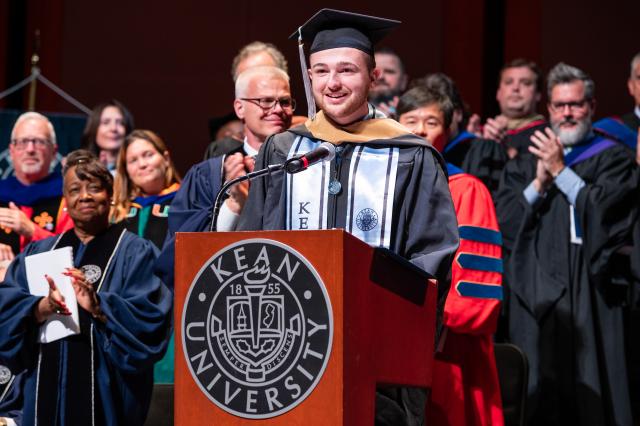 The two student speakers were Graduate Student of Distinction James Crowell, who earned a Master of Science in Accounting degree, with a 4.0 GPA; and Graduate Student Government President Fathima Samsudeen, graduating with a Master of Social Work degree. Crowell called on graduates to "go above and beyond," recalling his mother, who lost her life to COVID-19. "'Go above and beyond' were the words my mother used to tell me countless times since the day I was born," he said. Samsudeen dedicated her remarks to her grandfather, who passed away last year. She quoted "Ms. Frizzle" of The Magic School Bus animated series. "Take chances, make mistakes and get messy," she said.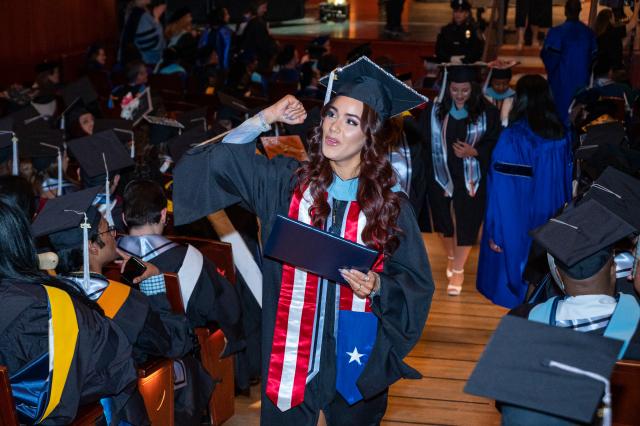 A vocal performance of the Kean University Alma Mater led up to the main event: The conferral of degrees. One by one, students crossed the stage as their names were called, each reveling in the moment of accomplishment. Thunderous applause in the auditorium followed the presentations.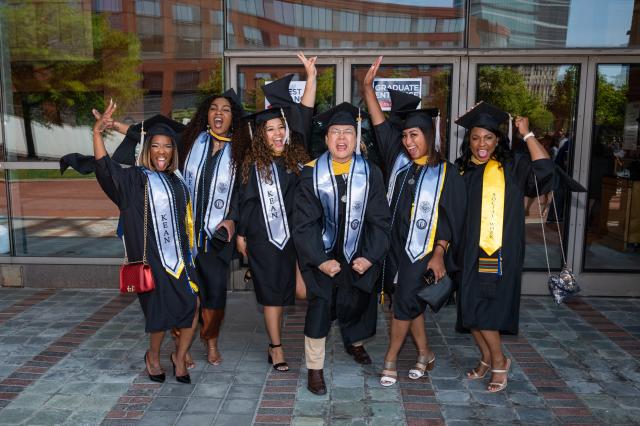 Kean's newest alumni will now use their graduate degrees to pursue their professional goals. For Janel Barbee '20 of Woodbridge, who received her master's in genetic counseling, that means a position as a cancer genetic counselor at Yale University. "I feel good," she said with a bright smile. "I got a job offer, and I love Kean!"
The University held its Undergraduate Commencement this week, on Thursday, May 18, at Prudential Center in Newark.
Tagged