Kean Introduces Meal Plans for Faculty and Staff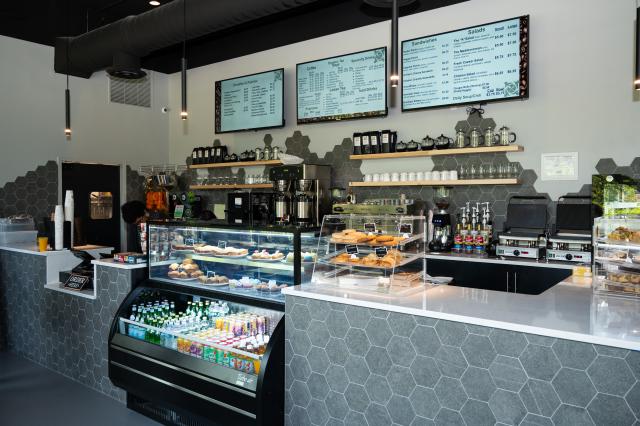 Kean University faculty and staff now have access to two meal plan options, providing low-cost meals as well as "Flex Dollars," to use at a variety of eateries on and off campus using their Kean ID cards.
The new faculty/staff meal plans are offered as an added benefit to the University community. Employees can enroll immediately here and pay through payroll deduction in four pay period installments.
"The meal plans make dining on campus more affordable for our dedicated Kean faculty and staff and also give them flexibility for dining on those days when they are teaching a late class or staying on campus for an evening event," said Kean President Lamont O. Repollet, Ed.D.
The plan gives participants a set number of non-expiring "meal swipes" that cover a meal at venues such as the Miron Student Center Food Court, Cougar's Den, Smashburger and more. Also included in the meal plan cost are Flex Dollars, which can be used to purchase items a la carte at other dining spots, including Starbucks, the new Unity Cafe in Cougar Hall, a number of off-campus restaurants and campus vending machines. Flex Dollars can also be used at the Kean Barnes & Noble bookstore.
For the list of venues, look for "Accepting Locations and Hours of Operation" on the Kean Meal Plan website.
The meal plans are available to Kean faculty and staff at two price points. For $545, employees receive 60 "meal blocks," or swipes, plus $100 in Flex Dollars. For $235, they receive 25 meal blocks and $50 in Flex Dollars. Neither swipes nor Flex Dollars expire, and faculty and staff may enroll in the plan or replenish it at any time.
"The idea was to make this a low-cost plan to provide meals for our faculty and staff at less than the cost of going to a restaurant," said Kean Senior Vice President for Finance Andrew Brannen. "It is an additional benefit we are pleased to be able to provide to the Kean community."
Faculty and staff members who sign up for a meal plan will receive an email confirmation once their meal plan has been assigned.