Kean to Offer First-in-the-State Bilingual Speech-language Pathology Certification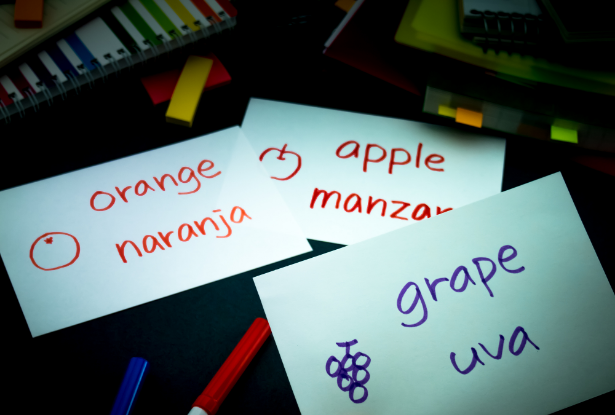 Kean University's School of Communication Disorders and Deafness this summer will launch a new post-master's bilingual speech-language pathology certificate program, the first of its kind in New Jersey.
"There is a dire need and strong demand for this specialized training in the state and throughout the country," said Mahchid Namazi, Ph.D., the school's executive director.
Namazi, an expert in bilingual speech-language development, said emerging bilingual children are more than twice as likely to be diagnosed with having a developmental language disorder. With more than 200 languages spoken in New Jersey's schools, she said children are also being under-diagnosed, and they are paying the price for it.
"If students are not diagnosed, they don't get the services they need to succeed. If they are diagnosed with a developmental language disorder that they do not have, they may be put into special education for no reason," Namazi said. "Language ability is really the number one predictor of academic success, social success and vocational success in life, so we need to get it right."
The 12-credit post-master's certificate is designed for speech-language pathologists, and is targeted in its first phase specifically for practitioners in school settings. Unlike other programs, practitioners do not need to be bilingual to enroll. 
"Requiring students in the program to be bilingual sends the wrong message — that as long as you speak the language of emerging bilingual children, you can fairly diagnose them," Namazi said. "In fact, you really have to understand the science of how to provide assessment and intervention to these kids."
Adjunct Professor Aida Pereira, a Spanish/English bilingual and speech-language pathologist who expects to receive her doctorate from Kean this summer, works in school districts in Monmouth County and will be teaching in the new Kean program.
"The highlights of the program will be to learn what emergent bilingual language development looks like, identifying the differences that do not fall within the norms, and then applying correct and unbiased assessments and treatment," she said. 
Keisha Stokes-Edwards, SLPD, is a hospital-based speech-language pathologist and adjunct professor at Kean. She earned her master's and doctoral degrees at Kean and said she is looking forward to training speech-language pathologists in the new bilingual program.
"As a double alumna of Kean, I'm so proud of our university for its forward-thinking and consistent effort to meet the needs of diverse populations, both students and clients, by ensuring equity and access," she said.