Meet the Class of 2018
May 16, 2018
Optional Byline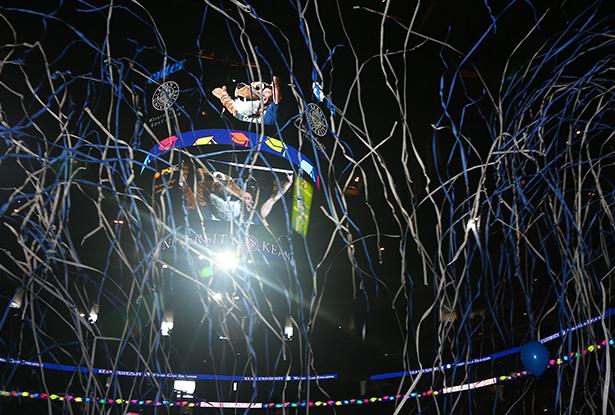 Each member of Kean's Class of 2018 has a story to tell – of perseverance, hard work and triumph. As commencements are held this week, we take a moment to reflect on some of our extraordinary graduates.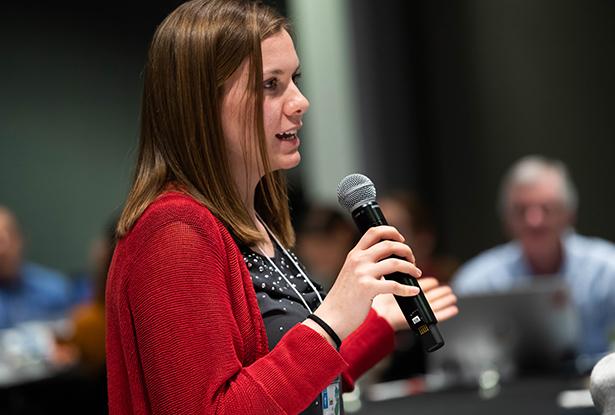 Sarah Mack – The Kean 2018 Student Researcher of the Year from Flemington had no idea what to study when she came to Kean. A volunteer experience in Cambodia in the summer after freshman year changed that. Seeing how the environment affected the people there, Mack married her passion for humanitarian activism with her love of the hard sciences and declared as an environmental biology major. Since then, she has conducted research around the world, focused on how to convert waste water to biofuels, and co-authored a peer-reviewed article and book chapter with her mentor, Professor Dongyan Mu, Ph.D. The outgoing president of Kean's Earth Science Club will work for the Lesniak Institute, training students to be activists on a variety of social justice and environmental causes.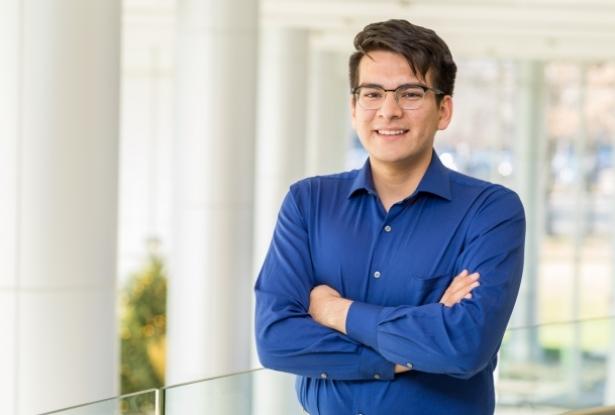 Victor Suarez – The 2018 New Jersey Governor's STEM Scholar knows what he will be doing this fall. He will be at Brandeis University pursuing his Ph.D. in neuroscience. The poverty that Suarez witnessed as a child in Bolivia has prompted him to seek a career in health care. "Majoring in STEM is so rewarding when you realize how applicable and important simple concepts are in the real world," he says. Suarez sees graduating with his bachelor's degree in biotechnology as the start of something big. "Someday I'll be working in the Victor Suarez Research Lab," he says.
Schané Flowers – An English major from Perth Amboy, Flowers turned personal hardship into motivation to achieve. The 26-year-old lost her mom to breast cancer in 2016, and had to find a place to live. Despite those challenging circumstances, she landed six internships while at Kean to hone her writing skills in a variety of settings. "I did multiple internships at the same time because I didn't want to lose the opportunities that were given," she said. Never deterred by too much work, Flowers has two jobs that she plans to juggle after graduation, one at Ann Taylor Loft and another working remotely as a copywriter for an online store. The lotus flower tattoo on her arm is a reminder of what is to come. "Lotus flowers grow in shallow, murky, muddy waters, and the stem pushes through to bloom over the surface," Flowers said. "I always view the lotus flower as overcoming hardships and coming out on the other side as beautiful."
Babajide Ajisafe – What would you do if you were a husband and the father of four young boys, with a full-time job at AIG? For Babajide Ajisafe of Union, the answer was simple, get a bachelor's degree in graphic design and interactive advertising at Robert Busch School of Design. Not everyone around the 47-year-old was supportive. When detractors told him that he would be 50 before he got his degree, Ajisafe had an answer ready. "I'll be 50 anyway, and I won't have a college degree." To multitask as a father and a Kean student, Ajisafe would bring his sons with him to the Kean library every Sunday so they could spend time together as a family while keeping ahead of their schoolwork. Distinguished Professor Robin Landa notes that Ajisafe took advantage of every enriching opportunity at Kean to learn, grow and give. "I look forward to following what I am sure will be Jide's illustrious design career," she says.
Victor Jacobson – The 2017 winner of the HackKean "invention marathon" event, Jacobson's skill in computer science led him to work with a local physician, Leonard Bielory, M.D., to develop the AccuPollen™ Allergy Tracker app. AccuPollen takes data from the new STEM Pollen Station at Kean University, located on the roof of the STEM Building, and allows users to track their symptoms and their medications in addition to the pollen count. While at Kean, Jacobson conducted research in neural networks and computational mathematics with three professors from computer science, mathematics and STEM.
Arian Gonzalez, ​Carlos Flores Jr. and Katherine Cabrera – For their senior project, this trio of computer science students created mARked, an augmented reality social media app. It uses a mobile phone's camera to overlay social media postings, allowing people in the same location to share text and emojis. "There was nothing like this before. Augmented reality is mostly for games, but we wanted to apply it to social media," says Gonzalez. The app developers plan to add more features, like a chat function and a way to connect with friends, before releasing mARked to the public. Gonzalez and Flores both have jobs waiting for them at BNY Mellon. Cabrera is considering a few options, including graduate school. "I had a great experience at Kean," says Gonzalez. "I didn't know computer science was my thing. I took a computer science class as an elective and I fell in love with it. Everyone at the school has been great."
Chelsea Mann '17 – A soon-to-be double graduate of Kean University, the 2017 New Jersey Governor's STEM Scholar will receive her master's degree in biotechnology before heading to Ohio State University's College of Pharmacy to pursue a Ph.D. in medicinal chemistry in the fall. As a Kean graduate student, Mann presented at the Gordon Research Conference for Medicinal Chemistry in August 2017. Mann is grateful for the opportunities she received at Kean. "I have traveled for Ph.D. interviews, and I know now that the STEM facilities and faculty are the highest quality in the nation," she said. "Kean was the perfect place for me. It gave me all I needed to be successful. It is one of the best places that you can get an education."
Tagged