Q&A: Tips for Coping with Social Distancing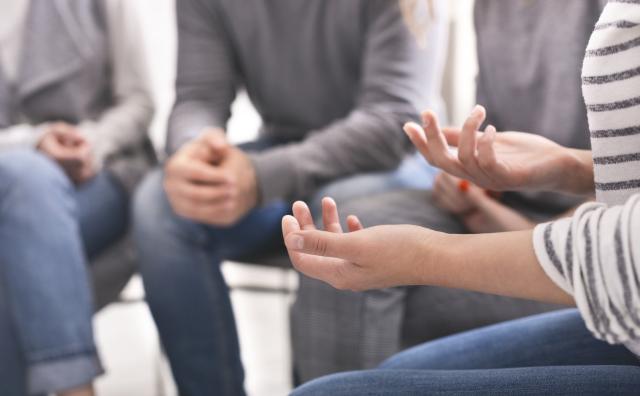 Vincent Kiefner, Ph.D., is director of Kean University Office of Counseling, Disability, Alcohol and Other Drug Services. Kean News spoke with him about social distancing and how Kean students — and others — can best cope with the changes brought on by COVID-19.
Q. How are Kean students coping with the requirements of social distancing and being cooped up? 
Based on my interactions with students and conversations I've had with Kean Counseling Center staff, students have adjusted surprisingly well to the new circumstances. We're providing most of our services through phone or video counseling. We're not seeing an usual surge in demand at this time. Students are accustomed to interacting with others online and understand the importance of social distancing during this critical time period. Perhaps the most difficult transition for some has been the need to stay indoors. I think it's important for students to have the opportunity to go outside and interact with nature even if they only do so for a couple of minutes.  
Q. Is this pandemic leading to increased anxiety or other mental health issues?
There is an understandable level of frustration that some students have expressed as a result of being "cooped up." The current circumstances have required everyone here in New Jersey, including students, to make extraordinary adjustments to their lifestyles in an incredibly short time period. But from what I hear, a lot of people are OK — they're managing. And we're trying to get assistance for the people who are not.
Q. How can students cope with such major change and still succeed?
It's OK, even healthy, to acknowledge the losses you've endured and give yourself time to grieve. These are unprecedented times and you need time to adjust to all these rapid changes. Be self-forgiving. None of us has a playbook for this.
Having said that, try to focus on the tasks at hand such as remote learning and strive to complete goals. For those students anticipating graduation this spring, try to focus on the fact that there are only three more weeks until finals and you are close to the finish line. This is an incredible achievement -- especially this year under the current circumstances. 
All students should know that many on-campus activities that were previously scheduled this spring have moved to remote platforms. Stay updated on these activities by reading Cougar's Byte and Kean News and visiting CougarLink. 
Q. Can you share tips for the entire Kean community on how best to get through this period?
Acknowledge your feelings and emotions. Allow yourself time to reflect on what you are feeling and how you may be reacting to or coping with these feelings.
 
Try to maintain your normal day-to-day activities and routines. Sleep is critical.
 
Stay connected. Resist withdrawing and isolating yourself from family and friends. Maintaining social connections can foster a sense of normalcy and provide valuable opportunities for sharing your feelings and relieving stress.
Seek accurate information from credible news sources. The Centers for Disease Control and Prevention, for example, has a webpage dedicated to providing factual information on the novel coronavirus. You may also find useful information from local or state public health agencies.
Limit exposure to social media and news outlets that do not provide any new information and/or sensationalize the facts. Pay attention to positive news instead of only focusing on negative and fear-producing reports.
Follow protection and prevention tips provided by qualified medical professionals, including from Kean's Student Health Services.
Seek out and use campus resources. Kean Counseling Center has a new number during the remote campus period, (908) 248-2065, and can be reached by email at counseling@kean.edu. Most services are available through phone and video counseling.
Q. How can Kean help students who lose loved ones to the virus? 
If anyone needs to talk to a counselor about such a tragic loss, we are here. We offer grief counseling; we're here to help students through that process. One of the best things we can do for someone in that situation is to provide support.
Tagged