'A Shock and a Miracle': Kean Oral History Project Changes History for Family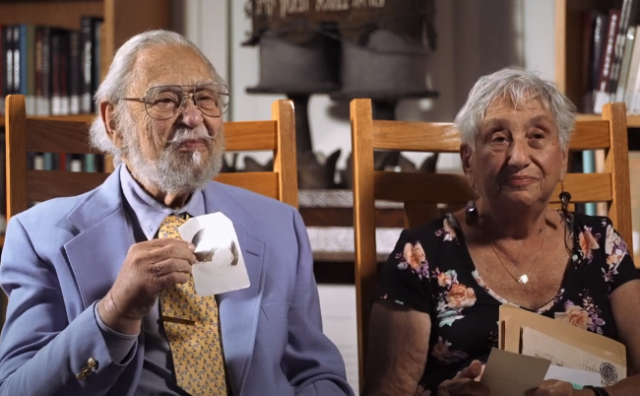 A New Jersey family's personal history has been rewritten after taking part in the Holocaust Resource Center of Kean University's Oral History Project. 
They learned that a beloved uncle they believed had been murdered in Poland at the start of World War II was actually alive until at least 1943.
Peter Goldsmith, 87, recorded his testimony in September for the Oral History Project at Kean, a collection of first-hand accounts of Holocaust survivors, rescuers and liberators. Goldsmith's is the first new oral history added since the 1990s.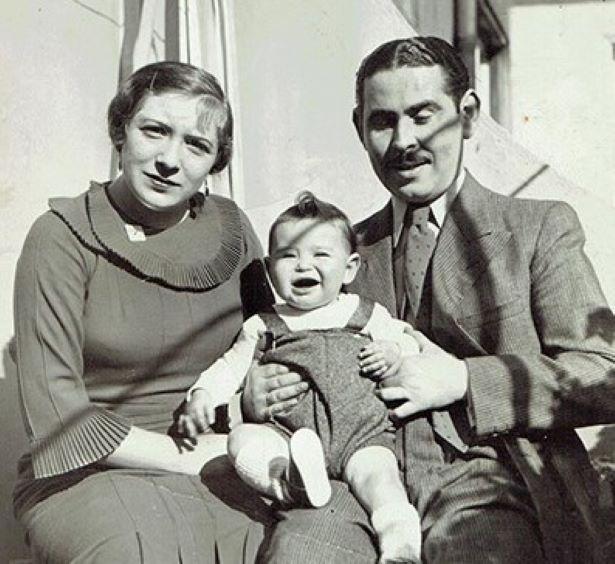 A curator at the U.S. Holocaust Memorial Museum saw a family social media post about his testimony and researched Goldsmith's uncle, Martin Lisser. 
"It was both a shock and a miracle," said Jessica Barzilay, Kean's Executive Director for International Studies and Wenzhou-Kean University Student Affairs, who is also Peter Goldsmith's daughter.
Lisser had actually been imprisoned, not killed, the curator found in The International Tracing Service Archive. In 1943, Lisser was transferred from one prison to another. Whether he survived beyond that is unknown.
"To learn this, all these years later, is mind-blowing," Barzilay said. She said family members plan to conduct further research into whether their Uncle Martin survived further.
Now a grandfather and a retired salesman, Goldsmith decided to share his story publicly for the first time after attending a remote lecture with his daughter, offered on livestream by the Holocaust Resource Center at Kean in 2020. His oral history was videotaped there.
"The world should know," Goldsmith said. "This is history."
Adara Goldberg, Ph.D., director of the Holocaust Resource Center, said she hopes that more survivors will also come forward.
"We hope others like Peter, who survived as children or fled as refugees, will continue to provide testimony before it's too late," she said. New educational resources are also being created to help people learn from the material, Goldberg added.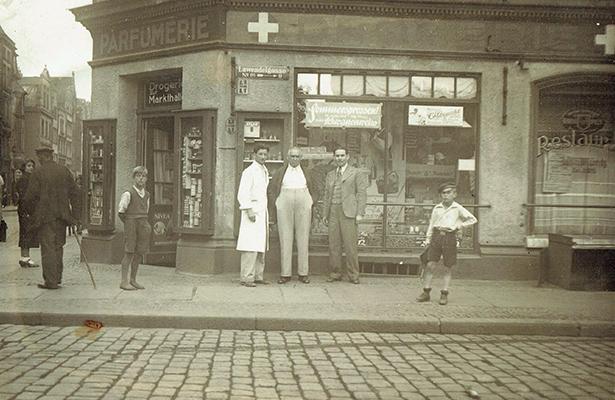 Born in 1934, Goldsmith, whose birth name was Wolfgang Peter Goldschmid, was a small child when he witnessed the first stirrings of World War II in Danzig, a city-state near Germany. He lived there with his father, a pharmacist, mother and younger sister. His grandparents and Uncle Martin, who was a musician, lived nearby. 
Among his recollections, Goldsmith recalled the first time he saw a Nazi on a trolley. He alarmed his grandmother by blurting out, "There's one of those lousy Nazis."
"My grandmother was so frightened, she grabbed me and took me off the trolley car," he said. 
He became a refugee at age 4, when his family fled to America after the Kristallnacht Pogrom in 1938.
The family ultimately settled in New York City's Washington Heights neighborhood, surrounded by other refugees from Danzig. Goldsmith learned English; joined the U.S. Army at age 18 to thank the country "for having saved us;" and married his wife, Faith, in 1965. The couple, now living in New Jersey, has three children and two grandchildren.
Barzilay said giving his testimony was a "proud moment" for her father and his family.
"These were always our family stories, but it took on a different gravitas," she said. "My father felt it changed him, being asked to tell his stories to teach other people. It was a really proud moment."
As his interview concluded, Goldsmith said, "I enjoyed this, unbelievable." Beyond that, he said he hopes his testimony has an impact.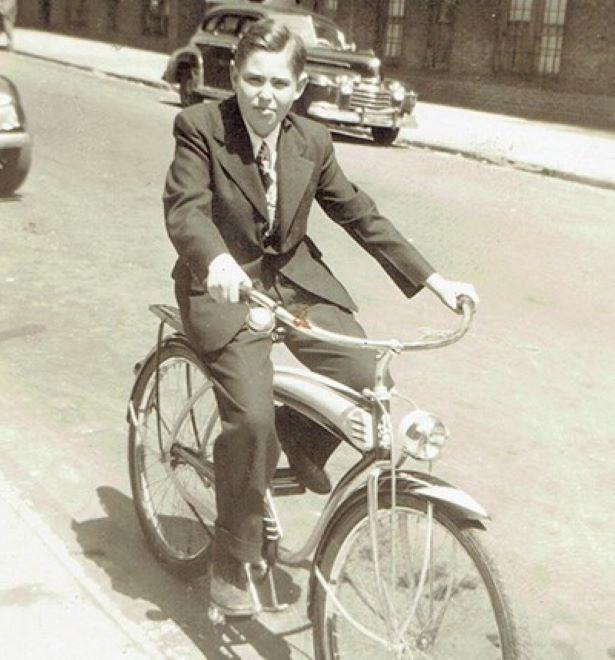 "We have a problem in this country, that we dislike people of other nationalities, other countries," Goldsmith said. 
"This is how the world was then, and how it is now," he continued. "If you don't want to learn it, you will make the same mistakes."
Created in 1982, the Kean Oral History Project houses recorded accounts of Holocaust survivors, rescuers and liberators. For more information or to offer eyewitness testimony of the Holocaust, contact Adara Goldberg, director of the Holocaust Resource Center of Kean University, at agoldberg@kean.edu.