The Office of Accessibility Services
About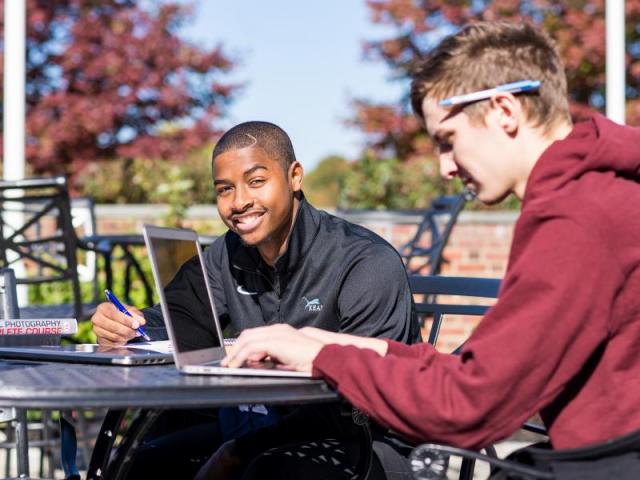 Our office provides assistance and accommodations for all students with documented medical, learning, emotional and/or physical disabilities both temporary and permanent. 
We were previously known as the Office of Disability Services (ODS) but recently changed the name to the Office of Accessibility Services (OAS) in an effort to best reflect the changes in how disability and accessibility are perceived. OAS aims to foster wellness and an accessible learning environment as well as promote accessibility, equity, inclusion, and diversity.
OAS strives to empower students through the development of self-advocacy and independence skills. Our goal as a student service service office is to increase disability and accessibility awareness throughout the campus community and beyond. Kean University has a strong commitment to full inclusion and equal opportunity for all persons with disabilities. The University adheres to the requirements of the Americans with Disabilities Act, and Section 504 of the Rehabilitation Act. Every effort is made by our friendly and professional staff to provide every student with the opportunity to participate in all areas in college life. 
Commitment to Individuals with Disabilities
Individuals with disabilities are important members of the diverse culture on our campuses and, as such, Kean University actively seeks to recruit and employ individuals with disabilities throughout its workforce.
As an Americans with Disabilities Act (ADA)-compliant employer, Kean is committed to prohibiting discrimination and harassment and providing reasonable accommodations to employees and applicants with disabilities, in order to provide equal employment opportunities.
Americans with Disabilities Act (ADA)
WHAT IS THE Americans with Disabilities Act?
The Americans with Disabilities Act (ADA) is a federal civil rights law intended to protect qualified persons with disabilities from discrimination in employment, education, public services and programs, transportation, public accommodations, and telecommunications. The federal regulations implemented by the ADA were designed to supplement and complement other federal and state laws that protect persons with disabilities.
WHO IS COVERED UNDER THE ADA?
The ADA defines "disability," with respect to an individual, as: (a) a physical or mental impairment that substantially limits one or more of the major life activities of such individual; or (b) a record of such impairment; or (c) being regarded as having such impairment. A substantial impairment is one that significantly limits or restricts a major life activity, which includes, but is not limited to, hearing, walking, learning, seeing, breathing, caring for oneself and performing manual tasks.
SUPPORT PROGRAMS AVAILABLE FOR PERSONS WITH DISABILITIES
There are several on-campus programs at Kean that provide support and advocacy for persons with disabilities. Services are also available to assist faculty and staff in providing accommodations to students with disabilities. Employees and students with documented disabilities may request modifications, accommodations or auxiliary aids.
Employees with documented disabilities should contact:
Office of Human Resources
T: (908) 737-3300
F: (908) 737-3305
| | | |
| --- | --- | --- |
| KEAN UNIVERSITY RESOURCES | PHONE | FAX |
| Office of Affirmative Action Programs | (908) 737-3330 | (908) 737-3333 |
| Kean Counseling Center  | (908) 737-4850 | (908) 737-4855 |
| Office of Student Affairs  | (908) 737-7080 | (908) 737-7085 |
| Office of Accessibility Services | (908) 737-4910 | (908) 737-4985 |
| Diversity, Equity and Inclusion | (908)-737-3372 |   |