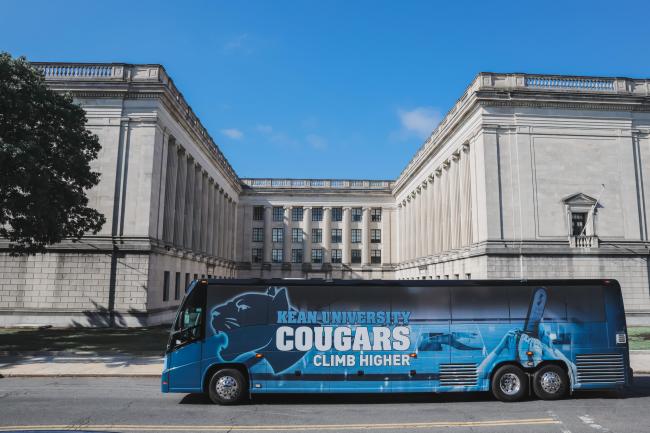 Office of Government Affairs and Community Partnerships
Mission Statement
Our mission is to acknowledge, embrace, and advocate through established and newly created relationships and partnerships the goals and vision for the university to our students and to familiarize public policy leaders, government and community leaders of the impactful global and engaged learning programs and experiences in a world-class, innovative, and inclusive environment throughout our regions.
Contact Info: govtaffairs@kean.edu
Recent Events
Kean at the Beach
Before this summer ended we were able to kick off our Kean at the Beach Initiative. This initiative was an opportunity to connect with our Cougar family on a different playing field. As the Office of Government Affairs and Community Partnerships it is important for us to connect with the communities we serve. Being present and accessible in those communities allows us to spread helpful information and create more opportunities.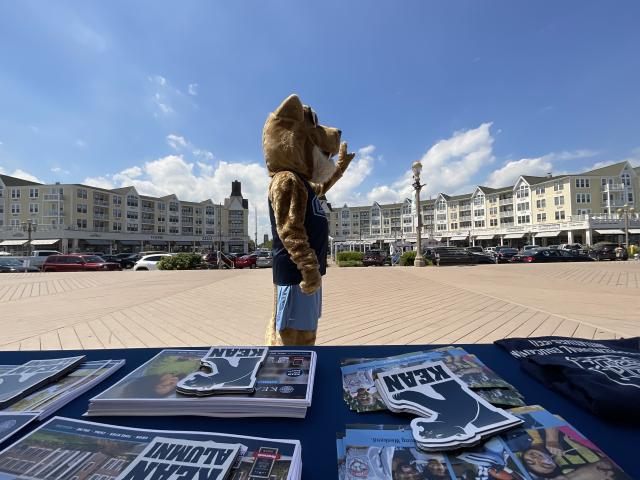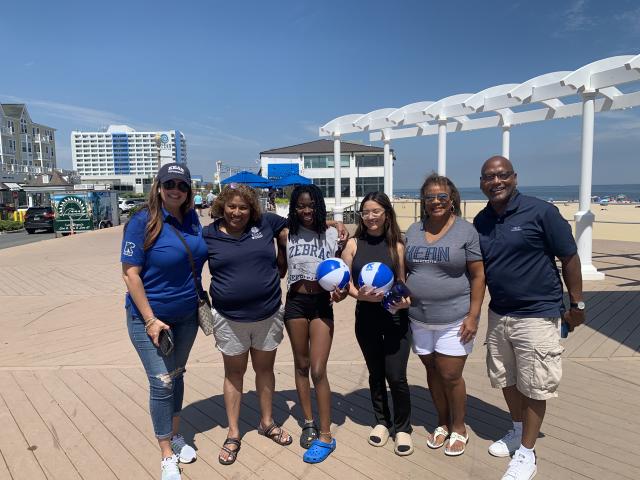 Staff
Kellie Drakeford LeDet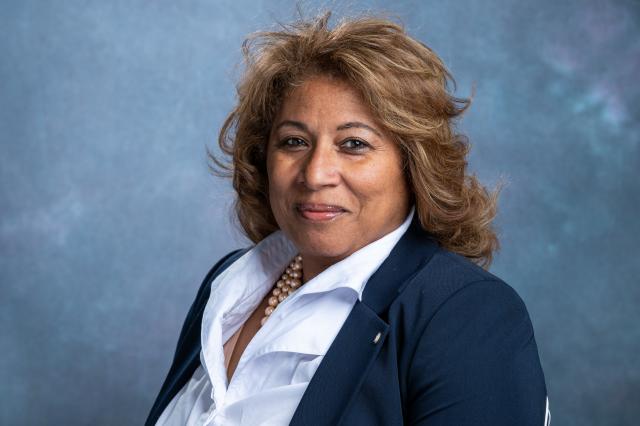 Chief Government Affairs Officer and Special Assistant to the President for Government Affairs and Community Partnerships
Kellie Drakeford LeDet is the Chief Government Affairs Officer and Special Assistant to the President for Government Affairs and Community Partnerships.  In this capacity, she manages the University's relationships with federal, state and local governments, regulatory agencies, key policymakers and community stakeholders.
A well-respected policymaker and community partner with demonstrated accomplishments, LeDet assists in developing the University's annual legislative agenda and works with key personnel to ensure that its legislative priorities receive attention on the federal, state and local level. The division under her direction enhances the University's image and reputation through effective community outreach and strategic partnerships.
Kellie LeDet served as Chief of Staff and Assistant Commissioner for the division of Executive Services at the New Jersey Department of Education. In this role, she oversaw the Offices of Legal Affairs, Administrative Services, Legislative and Government Affairs, Public Affairs, Human Resources, Strategic Operations, Budget and Accounting, Office of School Ethics and EEO, Communications and Media Relations and the day-to-day operation of the Department. 
Prior to joining the NJDOE, Ms. LeDet was appointed Regional Administrator for the U.S. Small Business Administration by President Barack Obama in July 2014. In this capacity, she was the first African American and woman to direct the SBA's operations in Region II, encompassing New York, New Jersey, Puerto Rico and the U.S. Virgin Islands. In her role, she had direct oversight and responsibility for the administration of SBA's international export, disaster relief, government contracting, and entrepreneurial programs that assisted more than three million small businesses, employing more than six million workers in the Region.
Before joining the SBA, Ms. LeDet served for eight years as Deputy Chief of Staff for the office of U.S. Senator Robert Menendez (D-NJ).  
Ms. LeDet began her career with U.S. Congressman Frank Pallone (D-NJ). She also served as Deputy State Director for U.S. Senator Robert Torricelli (D-NJ). She then went on to join Governor McGreevey's Administration as the Deputy Chief of Management and Operations, where she had oversight of six state agencies - formulating and implementing strategic plans, departmental policies and budgets.
Ms. LeDet attended Norfolk State University in Norfolk, Virginia where she majored in Political Science and Mass Communications with a Public Administration concentration. She and her husband live in Monmouth County.
---
Craig Coughlin Jr.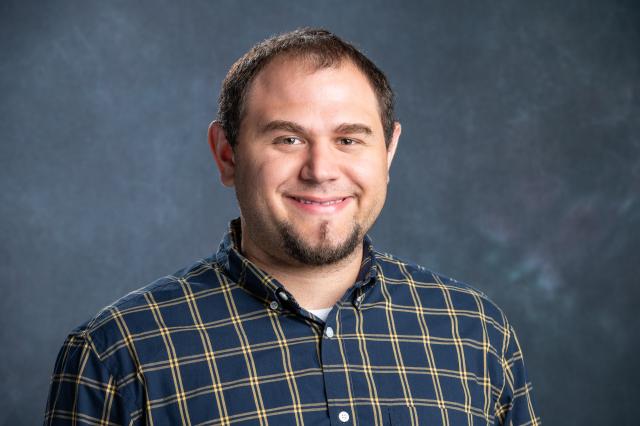 Director
Craig Coughlin  Jr. is the  Director of the Office of Government Affairs and Community Partnerships at Kean University. In this role, Craig develops and markets events on campus to help foster and cultivate the strong relationships that Kean University has with elected officials, policymakers and community leaders.
Craig has worked in Event Marketing and Communications for over 10 years.  He joined Kean University as the Special Events Communications Specialist, where he worked on large-scale events such as Commencement, Homecoming and the annual Human Rights Conference. Prior to that, Craig was at the Brooklyn Cyclones as the Promotions and Premiums Manager, where he excelled at creating and building partnerships with civil service and labor organizations.
Craig graduated from New York University with a Bachelor's degree in Sports Management and graduated from Kean University with a Masters of Public Administration. He lives in Cranford with his wife.
---
Fatima Naqvi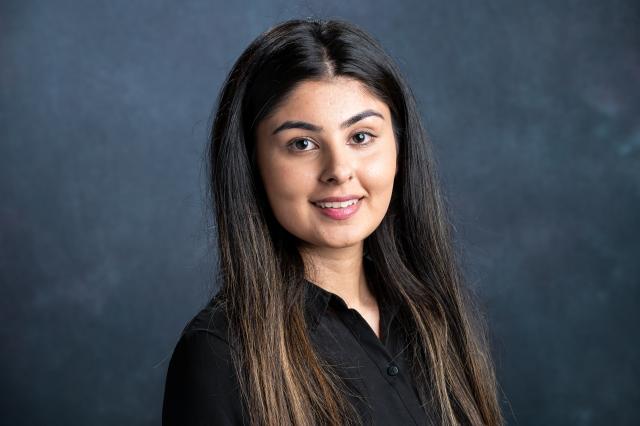 Academic Specialist
Fatima Naqvi is an academic specialist at the Office of Government Affairs at Kean University. Fatima graduated from Rutgers University in 2019 with a degree in Political Science and Economics. She has previously worked in the public sector and is passionate about public policy, research, and project management. 
---
Semone Perez
Executive Assistant
Semone Perez is the Executive Assistant in the Office of Government Affairs and CommunityPartnerships within The President's Office. She serves as the departmental Project Manager, overseeing administrative operations and business processes. Semone's career in higher education includes working in Student Affairs at Drew University and at Rutgers University where she supported the Vice Provost of Undergraduate Education. Semone holds a Bachelor's degree in English from Drew University.