The Step-it-Up Program (SIU) is an academic intervention program designed to assist students struggling academically to improve their chances of persistence and graduating from Kean University. The program utilizes the students in the Counselor Education Program to mentor these students under supervision, while gaining practicum or internship experience. SIU is a highly successful program which also offers a suite of workshops to the entire college population along with those who may be at academic risk.
Meet Our Coaches
Ra-Janee Fuller
I am currently a Case Manager for The Salvation Army, and I mainly work with children and families. I love the programs I work with because we're constantly trying to find a need that is not already being addressed. I chose to be a part of the Step It Up program because it is a program that I feel does the exact same. The Step It Up program will allow me to give back some of the extra assistance and attention I needed when I was an Undergraduate. In fact, I still need some of that assistance and attention as a Graduate student.  I also think that I will be able to build positive and professional relationships with my students while relating to some of their struggles. My experiences as a student over the years could be helpful to the students at Kean. I am currently in the School Counseling program, so this will also be an opportunity for me to learn more about my field and learn more about what students need from their counselors. "
---
Ridhi Soni
Class of 2022
Major: Masters of Counseling, School Counseling, LPC
Becoming a Coach in the Step-It-Up- Program provides the opportunity to be the helping hand that students may need during their time in college. Helping students achieve their goals and being a support for them is a passion of mine. I chose to become an Academic coach so students have the chance to reach their full potential and I can positively impact them throughout their undergraduate journey.
Future Career Aspirations: I hope to open a private practice incorporating music therapy, and trauma focused practices. I also strive to be a mental health advocate for the South Asian community.  I hope to work with children, adolescents, adults as well as couples and families. 
---
Robert Smutko
Class of 2022
Major: Master of Arts in Counseling, Clinical Mental Health Counseling, LPC
The educational process as a parent for my 2 sons was a journey  with many ups and downs but eventually they graduated.This experience has taught me many lessons.
I graduated from Rutgers in Newark with a BA in Psychology after 3 years as a chemistry major. I would once again switch to business at Fairleigh Dickinson University and graduated with an MBA /concentration in accounting. My work experience is mostly in Corporate america in finance but also worked for Veterans Administration.Now I am back to where I started in Counseling.
We all have road blocks to our personal and educational needs. I choose this paraticum to share what I have learned and make things better for students to move forward.Leave the roadblocks to the transportation department.
Career/Personal Aspirations:It is a journey but simply to make others around me to be better for themselves and families.
Interests: People and everything. This includes healthy food choices, exercise, yoga, athletics, music,dance,education,outdoors and plain old healthy conversations
---
Danielle N. Moore
Class of 2022
Major: Master of Arts in Counseling, Clinical Mental Health Counseling, LPC
I decided to join the Step-It-Up program because I feel like it is easy to forget that we all were once in the shoes of the individuals we are providing this service to. Having once been a student-athlete in college, there were not many avenues provided to us as there are for students now and I would like to be a familiar face that advocates for those who find it difficult to attain a healthy work-life balance.  I believe our team here at Kean University are beyond dedicated to the success of its students and collectively we water each other. 
Future Goal: To obtain my doctorate in Psychology as well as establishing my own practice which centers around holistic and therapeutic counseling techniques.
---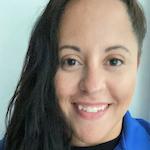 Maria Briffa
Class of 2021
Master of Arts in Counseling Candidate 
I chose to be an Academic Coach because I enjoy helping students navigate successfully through their academic journey. I am grateful to have the opportunity to work with an innovative team who has a mission to do just that.
Future Career Aspirations: I'd like to open a private counseling office and work with LGBT+ adults.
---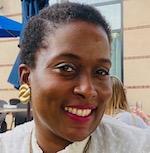 Karen V.  Millet 
Class of 2021
Major: Masters in Counseling - School with L.P. C. Qualification
The Step it Up Program embodies everything I am as a future counselor. I aspire  to assist all at- risk students with skills and tools to exceed their academic goals. The Step it Up program has enhanced my education and knowledge, skills in the field of counseling. This program is life changing for the students as well as myself.
Career/ Personal Aspirations: To assist children, adults and families in the field of counseling and beyond. Travel the world advocating for the importance of mental health and quality of life.
---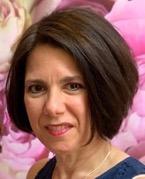 Josephine Pastena 
Class of 2022
Major: Master of Arts in Counseling, Clinical Mental Health Counseling, LPC
"The only person you are destined to become is the person you decide to be." —Ralph Waldo Emerson
We are all a work-in-progress, constantly deciding the person we want to be. I am a first-generation college graduate with a BBA in Management Information Systems. After working in the banking industry, I decided to shift gears from helping managers discover business solutions to helping individuals discover their potential. As a Step-It-Up coach, I want students to know someone cares about their struggles. Working together, we will discover their resources and potential. The goal is to empower students as they realize that the only thing you can change in any given situation is yourself.
Career/Personal Aspirations: I aspire to becoming a licensed professional counselor working with adolescents, young adults, couples and families and to eventually establish a private practice.
---

Christine Ha 
Class of 2022
Major: Master of Arts in Counseling, Clinical Mental Health Counseling, LPC
Being an undergraduate is an exciting time to explore the potential within yourself.  I chose to be a Step-It-Up coach because I want to help guide students to a positive and rewarding experience while they pursue their academic goals.  As a first-generation immigrant, I understand the significance of embracing an education and maintaining good mental health. It is important for students to strive for their full potential during this formative period and I would like to be that catalyst.
Career/Personal Aspirations: My goal is to be a mentor to children, adolescents and young adults who are facing challenges in life.  I want to help them find a path to happiness and success. I hope to eventually open my own counseling practice.
---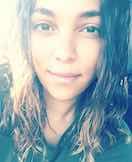 Tyler Lamons 
Class of 2021
Major: School Counseling/LPC 
I chose to become a SI leader because I want to help other students feel confident in their ability to succeed in their courses.  In addition, I enjoy being able to help others. I am grateful for this opportunity and look forward to seeing change in growth in those I help. 
Career/ Personal aspiration:
I aspire to become a School Counselor and Licensed Professional Counselor. I also plan to get my Ph.D. in Counseling. 
---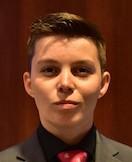 Brittany Martino 
Bio: I decided to be a Step-It-Up coach because I have learned the value of guidance and support in achieving academic goals from my own experiences. I am a first-generation and low-income college graduate. I can express the struggles I experienced during my undergraduate degree before I gain support from academic professionals without hesitation. As a Step-it-Up coach, I am allowed the opportunity to provide guidance and support to scholars as they work on educational goals. My goal as a Step-It-Up coach is to provide scholars with the tools necessary to reach their goals.
Career/Personal Aspirations: I am currently working with first-generation and low-income high school scholars to become college-bound. At the same time, I am pursuing my master's at Kean University for College Counseling and Student Services. Future career goals are to continue to work with first-generation and low-income scholars to provide them with tools to reach their goals academically, culturally, and personally.