Division of Student Success and Retention
Welcome to the Division of Student Success and Retention! We're dedicated to providing guidance and support to the Kean University student population as they embark on their journey toward degree completion.
Mission Statement
Using a student-centered approach, the Division of Student Success and Retention (DSSR) is dedicated to transforming students' lives by providing comprehensive services, opportunities and support to assist all students in their educational journey. The Division of Student Success and Retention believes that every student has the right to be successful. Utilizing data driven research and high-impact higher educational practices, the DSSR motivates students to persist to graduation, promotes learning and provides safe spaces for students to advance and grow.
The departments within our division work diligently to help every student feel a sense of belonging within the Kean community. We are committed to every student's success and our number one goal is to help every student persist to graduation.
DSSR Values
Learning: The division provides supplemental instruction and mentoring, connecting students to resources and support to assist them in their academic endeavors.
Service to Students: The division provides constituents with accurate information and support to assist students on their educational journey. From Monday to Friday, Division of Student Success and Retention staff members will return email and phone calls within 48 hours.
Reliability: The division provides constituents with accurate information and support to assist students on their educational journey.
Safe Spaces: Division staff are attentive to the needs of their constituents, relay accurate information and truly care about student success.
About the Division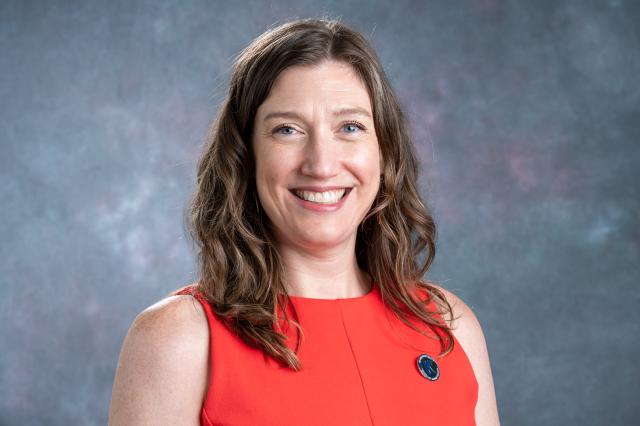 Katherine Gallagher, JD, Senior Vice President for Student Success 
As Senior Vice President for Student Success, Kate continues her longtime focus on promoting equity, access, and opportunity for all students. Bringing a wealth of experience with education policy, systems design, change management, improvement science, and performance management to bear, Kate oversees the Division of Student Success and Retention. Her portfolio also includes the Equity in Action Presidential Postdoctoral Fellowship and serving as Special Counsel to the Office of the President. Prior to this role, Kate spearheaded a number of Presidential initiatives as Deputy Chief of Staff.
Before joining Kean University, Kate served as Deputy Assistant Commissioner at the New Jersey Department of Education (NJDOE) where she played a key role in redesigning the Division of Field Services based on design thinking to deliver customer-centered support to schools and districts and was integral to the agency's COVID-19 response as a member of the Governor's Coronavirus Task Force. During her tenure at the NJDOE, Kate oversaw field teams providing direct support to more than 200 schools and 150,000 students across the state with a focus on increasing student achievement and eliminating opportunity gaps, and facilitated a shift in mindset and practice from compliance to support following a turn as project manager and data specialist in the field. Previously, Kate led an improvement initiative at the high-school level after managing the development of student success programs for some of New Jersey's most persistently under-resourced schools. Earlier in her career, Kate clerked for a judge in the Family Division of the New Jersey Superior Court focused on Child Protection and Permanency matters and worked for a Domestic Violence Advocacy Project funded by the Violence Against Women Act before transitioning into education as a consultant helping school districts and boards of education procure funding and develop impactful, research-based programming.
Kate holds a B.A., magna cum laude, from Rutgers College, and a J.D. from Rutgers School of Law-Newark, where she was a Dean's Merit Scholar.
---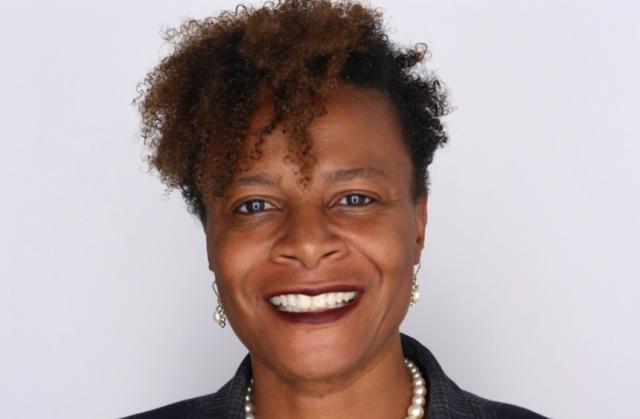 Barbara Harmon-Francis, M.A. 
Vice President Barbara Harmon-Francis is a transformational leader with over 20 years of higher education experience. With a firm belief that every student has the right to succeed, Vice President Harmon-Francis has dedicated her career to providing students with the tools they need to persist to graduation. As a student advocate, she endeavors to create an environment where students have a sense of belonging, feel heard and are getting the assistance they need to have a successful college experience.
Vice President Harmon-Francis has had many leadership roles. She is the former President of the Educational Opportunity Fund Professional Association of New Jersey (EOFPANJ).This organization assists EOF staff at over 40 colleges and universities in the state of New Jersey. She served as the Tri-State Consortium of Opportunity Programs in Higher Education for New Jersey, New York and Pennsylvania Second Vice President. This organization guides and informs higher education professionals, in the Tri-State region, who serve first generation, low income and at risk populations. She also served on the New Jersey Office of the Secretary of Higher Education's Affordability Committee. This committee made recommendations to the New Jersey Governor on how to make colleges and universities more affordable. She  founded the Educational Opportunity Fund Statewide Alumni Association (EOFSAA), which serves over 30,000 EOF Alumni.  
Vice President Harmon-Francis has been recognized for her leadership in higher education. She is the recipient of the Tri-State Higher Education Award for Excellence and Distinguished Service to the Community, the EOF Outstanding Service Award and the Ramapo College Black Girls Rock Remarkable Woman Award.  
Vice President Harmon-Francis has taught communication courses at three colleges and enjoys working with students in and out of the classroom. She has led students on study abroad experiences in Ghana, led students on service experiences and mentored hundreds of students. She considers the type of work she does as heart work not hard work.
Vice President Harmon-Francis is currently working on her doctorate in Higher Education Administration at Saint Peters University.
---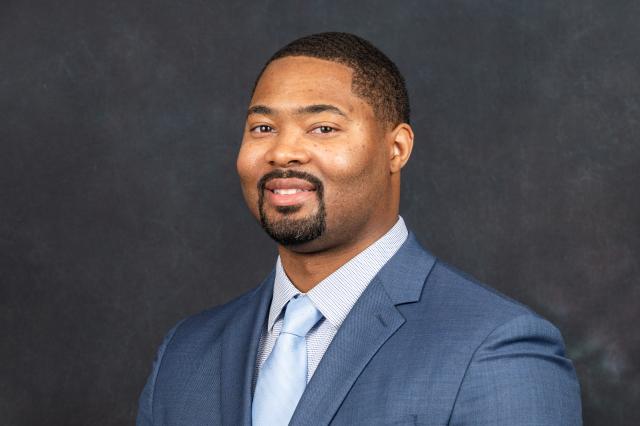 Mensah Peterson, Ed.D., Associate Vice President for Advising, Persistence and Success 
In his current role, Dr. Peterson works closely with the Kean Bridge to Success Program, the Center for Advising, Persistence and Success, the Educational Opportunity Fund Program, and the SUPERA Spanish Speaking Program to assist in the development, implementation and evaluation of persistence and retention strategies to help students complete their degree.   
Prior to joining Kean University, Dr. Peterson served as the Dean of Students at Union County College where he oversaw the Office of Recruitment, Dual Enrollment, the College Readiness Grant, the Testing Center, the Student Services Centers (One Stops), Student Conduct, Commencement and more. Dr. Peterson is passionate about serving the needs of students and aiding them in their academic, professional and personal journey to persist and graduate.
Dr. Peterson received his Bachelor of Arts in Psychology and a Master of Arts in Counseling from Fairleigh Dickinson University. He received his Doctorate in Educational Leadership from Rowan University.
Dr. Peterson enjoys spending time with his family, friends and enjoys anything basketball related.
Email: mepeters@kean.edu
---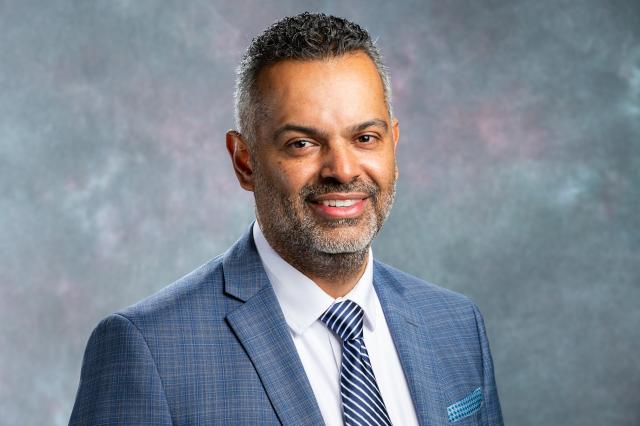 Marvin Adames, Esq., Assistant Vice President for Student Retention & Educational Innovation
Marvin Adames, Esq., is currently the Assistant Vice President for Student Retention & Educational Innovation. 
Marvin was born and raised in the City of Newark, N.J. where he attended Arts High School. He later received his Bachelor's Degree in English from The College of New Jersey (TCNJ), where he was a proud student of the Educational Opportunity Fund Program (EOF). He then went on to receive his Juris Doctorate from Rutgers Law School in Newark. Thereafter, he served as a law clerk in the Criminal Division of the New Jersey Superior Court, Essex Vicinage; he also was an Assistant Essex County Prosecutor in the trial section and later in the Gang Unit; he served as the Chief Municipal Prosecutor for the City of Newark under former Mayor Cory Booker, who then appointed Marvin to the bench as a judge of the Newark Municipal Court. He continued to serve in that capacity under Mayor Ras Baraka until Marvin moved from the practice of law to academia where he believed he would have a greater impact on younger generations. Throughout his legal career, he remained true to a motto taught to him by a TCNJ staff member, mentor and friend - James "Butter" Allen. "Each one, reach one. Each one, teach one," are the words that brought Marvin to consistently give back to his community, particularly our youth. He has mentored countless young people and pushed them to be their very best, but also to consider his adopted motto and to give back. Marvin brings this passion and purpose to Kean University, where instead of seeing young people prosecuted and incarcerated, he works to see them prosper, excel and achieve. When he is not engaged in work, he is at the side of his wife and three children. When he is not by their side, he can be found in his garden or with a tool in one hand and a 2x4 in the other - ready to work on his next project.
---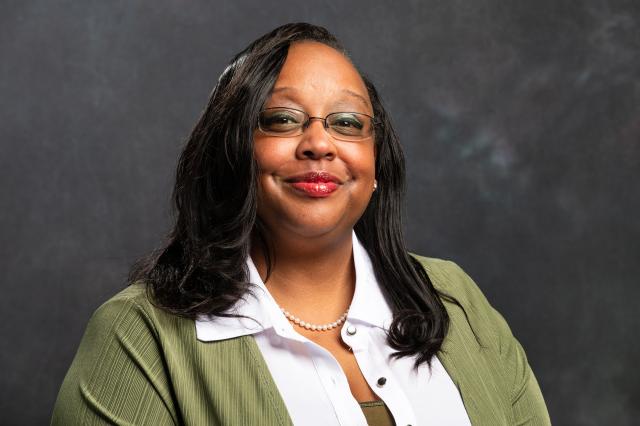 Shannon Fothergill-Armour 
Shannon Fothergill-Armour serves as the confidential Administrative Assistant for the office of the Vice President and Associate Vice President of Student Success and Retention. Shannon is passionate about education. She earned an Associate's degree in Sociology from Essex County College and an Associate's degree is in Hospitality Management from Gibbs College. Shannon studied for her Bachelor's degree in Human Resources Management at Ashford University. Prior to switching careers and coming to higher education, Shannon worked for over twenty years in the hotel industry. Shannon is an excellent event organizer and planner. She looks forward to working with students at Kean University. She is passionate about ensuring that students have a solid foundation in life and that they use their strengths to guide their goals. In her free time she enjoys traveling with her family and planning family events.