Office Location
Gateway 423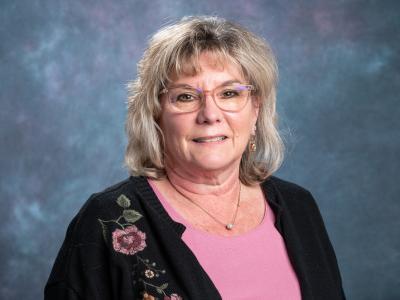 Biography
Coming back to my alma mater has brought my career full circle.  I began my 36 year professional career as a Teacher of the Deaf and Hard of Hearing.  The first eighteen years of my career I experienced the joy of teaching at one of the first national inclusive programs for students with hearing impairments, in Bergen County.   During this time I pursued my interest in Reading and Educational Administration.  I completed my Master's Degree as a Reading Specialist and eventually pursued my certifications in Educational Administration.  For the next 18 years I supervised the special services department in a large Monmouth County elementary school district.   As an administrator in this capacity I had the opportunity to start a sought-after program for children with autism which saw tremendous growth and success.  We started with 2 classes for children with autism and by the time I retired from public education we had developed a full continuum of services for children with autism within an inclusive elementary school setting.  I am proud to hold certifications as a Teacher of the Deaf and Hard of Hearing, Teacher of the Handicapped, Reading Specialist, Supervisor, Principal, and Chief School Administrator.  Upon my retirement from public education I was excited to return to my alma mater to give back to the place that got me started on a successful, lucrative, and memorable career as an advocate for special education students and their families.   When I am not teaching or advising, enjoying life with my husband and 2 daughters, as well as biking, cooking, baking, and crafting give me great pleasure!
Publications & Presentations
Presentations & Invited Lectures
Inclusive Differentiated Classroom Strategies, July, 2015, Presented as part of a professional development initiative at The College of New Jersey, Ewing, N.J. 
Publications & Papers
Differentiated Instruction and Alternate Assessment:  An Action Research Project, 2008
Do Closed Captioned Lessons Enhance Reading Comprehension in the Hearing Impaired Adolescent? Resources in Education, November 1987.