Message from Jeffrey H. Toney, Ph.D, Provost and Vice President for Academic Affairs
Congratulations to our Honors students for your superior academic achievements. You have earned a great distinction. You have demonstrated a commitment to the pursuit of academic excellence, which will be celebrated at Kean University's annual Honors Convocation. This event is also for your family and loved ones to witness you being recognized for your extraordinary achievements and your dedication to hard work.
We look forward to seeing where Kean University's world-class education will take you in your future endeavors.
Again, Congratulations Honor Candidates!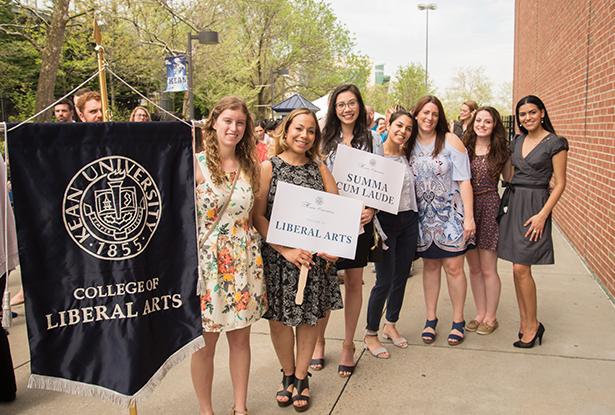 Date/Location:
Friday, May 3, 2019 
Harwood Arena (campus map)
Event begins promptly at 2:00 p.m.  (Students and faculty arrive at 1:30 p.m.)
Suggested Attire: business casual   
Deadline for RSVP: April 18, 2019
Tickets
Tickets will be available in the Wilkins Theater box office starting April 25 until May 2. (As an honors graduate, you do not require a ticket for entry) 
Please note, honor students invited to Honors Convocation must pick up the tickets for their families with their student ID (this is an invitation only event). If you are not available to pick up tickets on those dates there will be two information booths in the Harwood arena lot on the day of the event. Children under 2 do not need a ticket. 
Kean Ocean students may pick up tickets at Grunin Center Box Office at OCC. (You do not have to travel to the Union campus to pick up your tickets.)
Student Information
Please report to the Harwood Arena lot (rain or shine) by 1:30 p.m. (at the latest) to line up/sign in for the procession by college (see below for College color code). We will be starting the event promptly at 2:00 p.m. and you must be in line on time to participate. (Your family and guests should go directly inside the Arena to be seated.)
College of Business and Public Management: Green
College of Natural, Applied and Health Sciences: Gold
College of Liberal Arts: Purple
College of Education: Light Blue
NJ Center for Science Technology and Mathematics: Orange
Michael Graves College: Gray
Nathan Weiss Graduate College: Navy Blue
(School of Communication Disorders and Deafness)

To help us announce your name correctly, you will be given an index card upon your sign in with your College. Please write your name in large clear print (with phonetic pronunciation as needed). 
During the Convocation you will proceed across the stage to receive a Certificate Cover from your College Dean. (Please let your Deans office know if you need assistance accessing the stage.)  Your certificate will be mailed at the end of the semester contingent upon maintaining your GPA of 3.45 or higher.       
Please note we do not distribute Honor cords or tassels at Honors Convocation. Honor cords are purchased though your Honor society of your major program and the gold tassels are give to you when you pick up your cap and gown in the Grad Fair on May 1st and 2nd in the Green Lane book store from 11:00 a.m. to 8:00 p.m.  
For Honors Convocation requirements eligibility please see the policy in the Under Graduate University Catalog here.  

If you have any further questions please contact your Dean's office. 
College of Natural, Applied and Health Sciences 
Phone: (908) 737-3600 Email: nahs@kean.edu
Michael Graves College 
Phone: 908-737-4770 Email: michaelgravescollege@kean.edu
College of Liberal Arts 
Phone: 908-737-0430 Email: cla@kean.edu
NJ Center for Science Technology and Mathematics 
Phone: 908-737-7200 Email: njcste@kean.edu
College of Education 
Phone: 908-737-3750 Email: coe@kean.edu
Nathan Weiss Graduate College 
Phone: 908-737-5900 email: nwgcdean@kean.edu
College of Business and Public Management  
Phone: 908-737-4700 email: cbpa@kean.edu
Parking
Kean Hall Visitor Lot is allocated ONLY for Board of Trustee's and Handicapped guests (with state issued parking permit), all others please park in Kean Hall Lot. 
As this event takes place during the early afternoon when students, faculty and staff are on campus, parking can be challenging. Please plan ahead and take advantage of the shuttle bus/trolley system (see below for information). Please note that Harwood Arena lot will be closed.
Shuttle Bus / Trolley Service
The Kean University Shuttle Bus/Trolley Service stops at the following locations:
·         Wilkins Theatre (TPA)
·         Liberty Hall Campus/STEM Parking Lot
·         East Campus Parking Lot C (by the bridge)
·         East Campus Parking Lot A
·         Hennings Hall (by the flag pole)
·         Kean Hall Parking Lot (closest to Green Lane)
Please note: Shuttle buses and Trollies operate on a rotating basis on Fridays from 7:15 a.m. - 6 p.m., and are provided as a service to faculty, staff and students who are parked at a different lot within the campus other than Kean Hall Visitor Lot and Kean Hall Lot.
Guest Speaker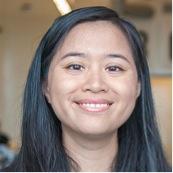 Debbie Lin Teodorescu, MD
Founder & Board Chairwoman, SurgiBox
Founder and President Debbie Lin Teodorescu is a practicing physician, maker, and researcher passionate about patient-focused innovation. While still in medical school, she built a collaboration among MIT, Mass General Hospital, EssentialTech, and HealthNovations into SurgiBox, the operating room in a backpack system improving field surgery safety. She also co-founded Harvard's Medical Makerspace Initiative and the Crimson Care Collaborative (CCC) Cambridge clinic. Currently a physician at Lifespan Healthcare, she manages the cardiac resynchronization therapy and spearheads a Brigham Women's Hospital-MIT IMES partnership to improve heart pumps. She completed a bachelor's, master's, and MD at Harvard; and MEng at Boston University. Her work has been recognized by AAAS's Science and Human Rights Coalition, Humanitarian Grand Challenges, US Army, MassChallenge, and beyond; and featured in diverse settings like the World Health Organization, Wall Street Journal, New England Journal of Medicine, and London's Design Museum.