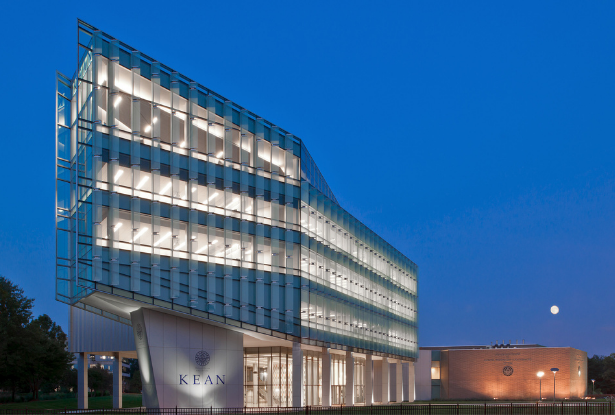 The Institute for Life Science Entrepreneurship (ILSE) at Kean University has launched Plumeria Therapeutics, Inc., a clinical-stage developer of non-opioid treatments for pain. ILSE will support Plumeria's business, scientific and technical development under the Biotech Launchpad program. 
With support from ILSE, Plumeria was recently awarded a $700,000 Phase 1 Small Business Innovation Research grant from The Helping to End Addiction Long-term Initiative, or NIH HEAL Initiative, which supports a wide range of programs to develop new or improved prevention and treatment strategies for opioid addiction. Plumeria will be working in collaboration with an undisclosed pharmaceutical company on biological samples from a phase  2 clinical trial evaluating a compound that showed promise in various pain endpoints for painful diabetic neuropathy (PDN). 
"We are thrilled to have received support from NINDS and HEAL for this important project," said Thomas P. Richardson, Ph.D., founder and CEO of Plumeria. "We aim to understand the gene expression profiles of individual patients in the clinical trial and to use this information to develop a companion diagnostic to guide the continued clinical evaluation of the compound. With support from our pharma collaborator and from ILSE, we are confident we can better understand patient differences, and ideally, use this information to advance the compound in an optimal way toward creating a first-in-class, non-opioid drug for PDN." 
"The funding from NINDS and HEAL will enable us to develop a unique, personalized medicine approach for pain," said Lei Yu, Ph.D., co-founder of Plumeria and distinguished professor of genetics at Rutgers University. "As a clinical indication, pain is notoriously difficult to treat, marked too often by trial and error of existing therapies. A companion diagnostic will give physicians an important tool to rapidly set a course of treatment for PDN that does not involve  opioids." 
ILSE has recently won several business acceleration and related awards and over the past three years through its Biotech Launchpad, has helped over 18 very early-stage companies and technologies raise over $17 million in "first money" from grants, family and friends, and seed rounds, such as SBIR grants. 
"Plumeria is a great fit for ILSE," said Keith Bostian, Ph.D., ILSE CEO and dean of Kean's New Jersey Center for Science, Technology and Mathematics, where ILSE is located. "The work under the acceleration agreement provides support to the Plumeria team as well as diagnostic development and clinical expertise.  Innovative companies such as Plumeria are invaluable to have on campus, and we look forward to integrating the team, the research and the opportunity into the ILSE and Kean faculty and staff communities." 
For more information about ILSE and the NIH HEAL Initiative, please visit ilsebio.com and heal.nih.gov.