School of Computer Science and Technology
About
If you like to solve problems and create solutions using technology, this is the place for you.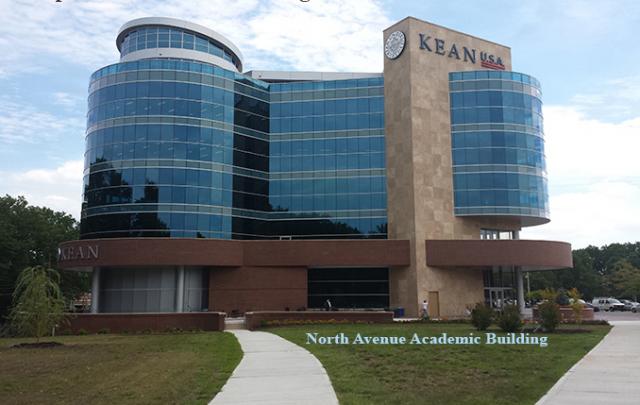 Kean's School of Computer Science and Technology prepares students to think critically and creatively, succeed in challenging careers in computing and information technology, or pursue graduate degrees.
The School of Computer Science and Technology offers five bachelor's degree programs options: computer science (general, cybersecurity or information systems options) and information technology (general or cybersecurity option). Minor programs include cybersecurity, health information technology and computer science education. We also offer the opportunity for students to earn a combined B.S./M.S. in computer information sciences in just five years. 
These programs prepare technically oriented professionals for leadership and management positions in industry, education, government or graduate studies. 

Available Programs

Admission Requirements 
The School of Computer Science and Technology has formally adopted the following standards for undergraduate admission to all options of the computer science majors:
Minimum cumulative GPA of 2.5 at the time of admission to the major
Completion of at least 12 credits of CPS courses at Kean, each with a grade of "C"
Accreditation
The Computer Science program at Kean is accredited by the Computing Accreditation Commission of ABET, the global
accreditor of college and university programs in applied and natural science, computing, engineering and engineering technology.  
ABET is a nonprofit, non-governmental organization recognized by the Council for Higher Education Accreditation. It currently accredits 3,709 programs at over 750 colleges and universities in 30 countries.
Computer Science and Information Technology Program Mission and Student Outcomes
Computer Science/ Information Technology Majors: Undergraduate Enrollment

|   | Fall 2015 | Fall 2016 | Fall 2017 | Fall 2018 | Fall 2019 |
| --- | --- | --- | --- | --- | --- |
| Computer Science | 284 | 314 | 342 | 375 | 431 |
| Information Technology | 153 | 167 | 189 | 188 | 229 |
| Total | 437 | 481 | 531 | 563 | 660 |
 

Computer Science/ Information Technology Majors: Number of Degrees Granted

|   | Fall 2015 | Fall 2016 | Fall 2017 | Fall 2018 | Fall 2019 |
| --- | --- | --- | --- | --- | --- |
| Computer Science | 31 | 31 | 37 | 42 | 39 |
| Information Technology | 16 | 27 | 33 | 45 | 38 |
| Total | 47 | 58 | 70 | 87 | 77 |