Speech-Language Pathology (M.A.)
Speech-language pathologists treat a wide variety of conditions from childhood language delays and disorders to cognitive communication impairment, stroke recovery, traumatic brain injury and much more. 
At Kean, our 63-credit master's program in speech-language pathology prepares students to work with people who have a variety of communication disorders, including articulation, language, voice, fluency, cognition and swallowing issues. The program is available on campus only for either summer or fall admission with deadlines of January 15 and February 15, respectively. 
With the demand for speech therapists expected to grow 20 percent in the next decade, our graduates are poised to launch successful careers in schools, hospitals, outpatient care facilities and private practices.  
NeuroAllies: A Neurodiversity Specialization in Autism
In this 12-credit optional specialization, students choose eight elective courses, including four autism-focused classes taught from a neurodiversity perspective, and conduct research in Autism spectrum disorder (ASD). The specialization's mission is "to better understand autistic individuals as neurodivergent; to use a strength-based approach in assessment and intervention; to share best practices and raise awareness and promote the value, acceptance, and inclusion of people with ASD."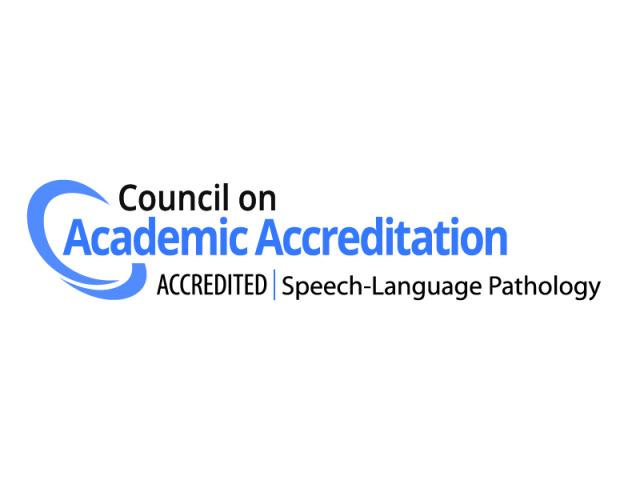 Adjunct Faculty
Emily Root CCC-SLP
Shelley Zakim, CCC-SLP
Megan McGrath CCC-SLP
Jessica Breidbord CCC-SLP
Sarah Jarocki CCC-SLP
Ursula Glackin, SLPD, CCC-SLP
Judith Koebli Ph.D. CCC-SLP
Tennille Miller SLPD, CCC-SLP
Keisha Stokes SLPD, CCC-SLP
Jill Michael CCC-SLP
Dana Loria CCC-SLP
Jean Tighe SLPD, CCC-SLP
Projected job growth for speech-language pathologists by 2031, according to the Bureau of Labor Statistics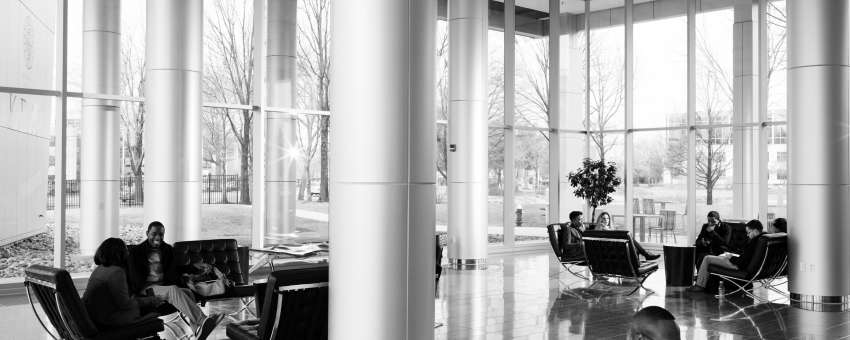 Kean provided me the opportunity to learn from faculty who recognized my passion to learn and nourished that need by providing me with opportunities to further my growth as a clinician and researcher."
Speech-Language Pathologist at Comprehensive Inpatient Rehabilitation, Children's Healthcare of Atlanta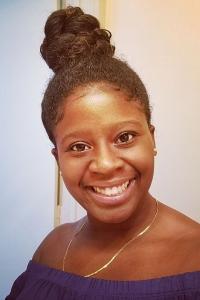 Cougars Climb Higher
At Kean we believe learning and job growth extends far beyond the walls of our classrooms. That's why we encourage you to take advantage of a variety of research opportunities available to you, study abroad and pursue internships that will advance your career or set the stage for another advanced degree.
Student Achievement Data
About 52% of speech-language pathologists work in the schools with about 39% working in all health care facilities combined.
ON-TIME PROGRAM COMPLETION RATES
| | | |
| --- | --- | --- |
| Period | # Completed within Expected Time Frame | % Completed within Expected Time Frame |
| Recent Year (2023) | 46 | 96 |
| 1 Year Prior (2022) | 44 | 95 |
| 2 Years Prior (2021) | 48 | 97 |
PRAXIS PASS RATES
| | | | |
| --- | --- | --- | --- |
| Reporting Period | # Taking the Exam | # Passed Exam | % Passed Exam Rate |
| Recent Year (2023) | 41 | 34 | 82.93 |
| 1 Year Prior (2022) | 32 | 31 | 96.88 |
| 2 Years Prior (2021) | 32 | 30 | 93.75 |
Note: The Praxis examination reporting period is the testing year or examination cycle, not the year of graduation for the test-takers. The data for each reporting period may include test-takers who graduated from the program within the prior 3 years.
Mission Statement
To educate future clinicians and scholars from diverse backgrounds based on our commitment to excellence, cultural humility, social accountability and lifelong learning, together with the pursuit of translational research, interprofessional education, and clinical innovation that improves and addresses the cognitive, communication, and social-emotional health and wellness of differently abled individuals across the lifespan.
Strategic Plan Executive Summary
The School of Communication Disorders and Deafness has, at its heart, a commitment to excellence, cultural humility, social accountability, and lifelong learning. These values are pursued by faculty and imbued in our students with the intent of fostering, through interprofessional education, interprofessional practice, translational research, and clinical training the development of professionals who will enhance and focus on cognitive, communication, and social-emotional health of differently abled individuals across the lifespan. At the heart of our program are the values of equity, inclusion, and social justice.
Our strategic plan targets four main areas of improvement: academic/curriculum goals, research goals, clinical goals, and faculty/student development and training.
Academic/curriculum goals focus on increasing interprofessional education and interprofessional practice by having students participate in more IPE activities. We want to translate academic content to clinical practice by having graduate courses increase simulated clinical activities. In addition to our autism and bilingual specialties, we will expand our departmental specialty programs. We will also assure that our curricula is updated and approved by the University Curricular Committee.
Our research goals target faculty and students as well as the departmental trends and needs. We will add graduate research assistants to our graduate assistant requests to facilitate faculty in developing and generating their research agendas and to involve more students with hands on research experience. We will increase the number of graduate courses that have research writing assignments infused into their coursework.  Faculty will generate more grant applications and will reach out to and include more undergraduate students in their research endeavors. Faculty will also change and improve our admissions process, student advisement, and student retention through data-driven research initiatives.
Clinical goals address engagement in more clinical experiences and, as tied to our academic/curriculum goal of translating academic content to clinical practice, a clinical goal encompasses participation of diverse clinical experiences that are embedded within academic courses. To enhance clinical experiences, another clinical goal is to establish pediatric and adult medical and educational partnerships with community-based medical centers and school districts.
Faculty/student development and training goals incorporate our mission and values of equity, inclusion, and social justice. Faculty and staff will participate in diversity, equity, and inclusion training programs to develop best practices and implementation to equity in admissions, student success, and clinical expectations. Exposure to best practices in diversity, equity, and inclusion will be embedded throughout our academic and clinical curriculum. A professionalism and ethics training program will be instituted for all students prior to their clinical experiences.  
Our CDD strategic plan was developed and created over several months through a joint faculty/staff exercise. During our process we met regularly as a department and in small breakout groups to identify program areas that would benefit from targeted goals of improvement. Once our objectives were identified, we collectively developed, wrote, and edited these targeted goals.   
Objectives of our strategic plan will be monitored and reviewed by designated department committees and personnel on a regular basis. At the conclusion of our strategic plan time period or when our goals have been achieved, new objectives will be formulated as part of our ongoing continuous improvement strategy.
Affirmative Action Statement
Kean University is committed to establishing and maintaining an environment free of discrimination and harassment.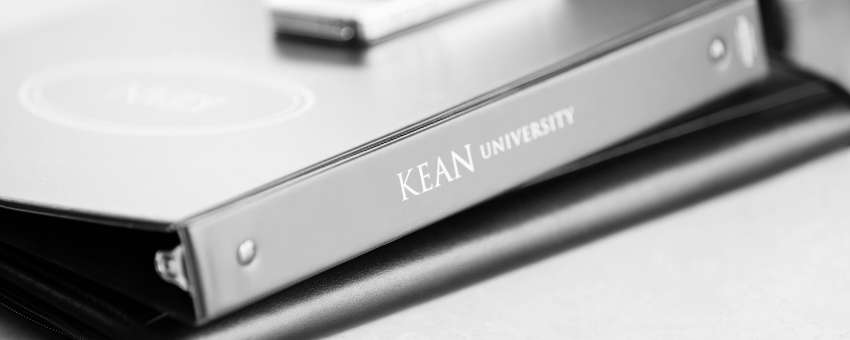 Visit Us
The best way to see all that Kean University has to offer is to visit our vibrant urban campus.
Request Info
Our admissions counselors are here to help you navigate the college application process. Learn more.
Apply Now
So much awaits you at Kean University. Your Kean journey begins now. Apply today.