Office Location
Hynes Hall - 203N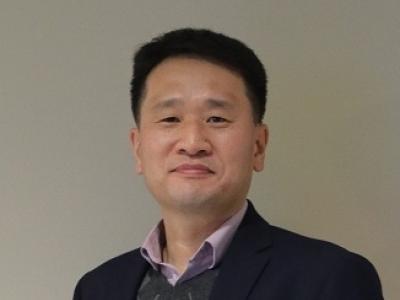 Kihwan Kim, Ph.D., is an assistant professor in Management. His research interests include emotional intelligence, leadership, creativity, team dynamics, negotiation, and social entrepreneurship. His papers have been published in top-tier journals including Personnel Review, Negotiation Journal, Creativity Research Journal and Negotiation and Group Decision. 
Kim serves as advisor to the Sigma Beta Delta honor society, Business Research Club, and Human Resource Management Club. He co-authored numerous papers with undergraduate students publishing five papers to peer-reviewed journals and presenting 15 papers at national and international conferences. 
Selected Publications
Choi, J., Kim, K., Marjerison, R., Jeong,B., Lee, S., & Vaccaro, V. (2021): The Effects of Morality and Positivity on Social Entrepreneurial Intention, Journal of Social Entrepreneurship, DOI: 10.1080/19420676.2021.1942960 
Ko, E. J., & Kim, K. (2020). Connecting Entrepreneurial Social Identity with Social Entrepreneurial Intentions. Social Enterprise Journal, 16(4), 403–429.
Black, J., *Kim, K., Rhee, S., Wang, K., & Satchuchawan, S. (2019). Self-Efficacy and Emotional Intelligence: Influencing Team Cohesion to Enhance Team Performance. Team Performance Management. 25 (1), 100 -119.
Kim, K., and Choi, S. (2017). Influences of Creative Personality and Working Environment on the Research Productivity of Business School Faculty. Creativity Research Journal, 29 (1), 10-20. 
Choi, S., Kim, K., and Kang, S. (2017). Effects of Transformational and Shared Leadership Style on Employees' Perception of Team Effectiveness. Social Behavior and Personality, 45 (3), 377-386.