ACCESS Tutoring & Study Nights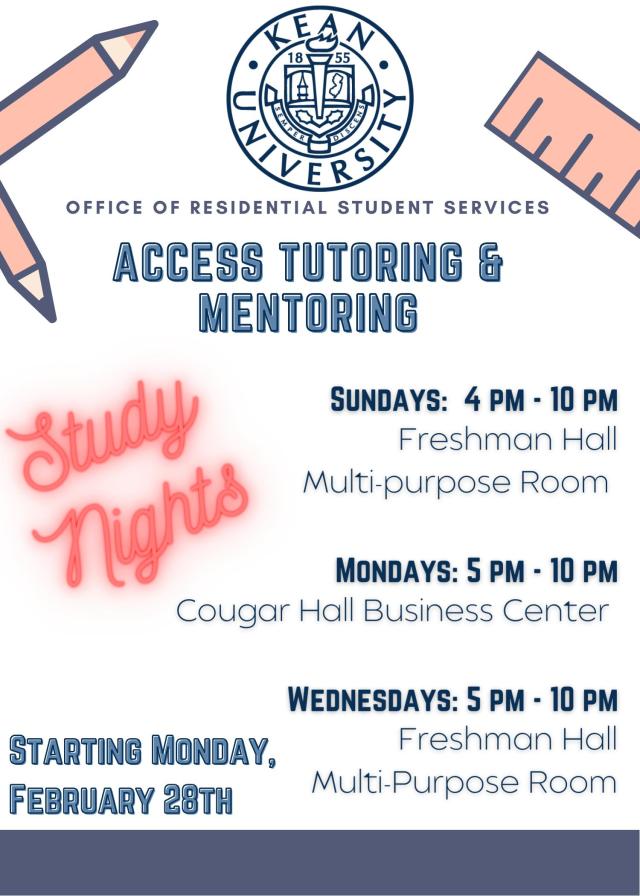 Need some extra help with homework or studying for your exams? Are you looking for a mentor to help you with organization, time-management and study tips? Come to ACCESS tutoring Study Nights! 
Sponsored by the Office of Residential Student Services, ACCESS provides academic support for all residents living on campus at Kean University from the comfort and convenience of the residence halls!
Study Nights offer a quiet, productive venue for students to do homework and provides residents with tutoring services in specific subjects.  
All ACCESS tutors are full-time Kean University students who have achieved an A- or higher in the courses that they tutor. Tutors provide students with the support and academic assistance needed to succeed in their courses.
Visit the ACCESS website for more information!