Department of Graduate Social Work
Welcome from the Program Director
Greetings,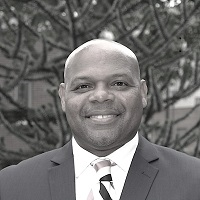 Welcome to the Master of Social Work program at Kean University. The program provides an engaging, inclusive, and supportive learning environment for diverse students from diverse local, regional, national, and international backgrounds. In the program, students find the faculty and staff to be open to discussing questions, and providing quality and timely insight to ensure success towards academic and career success.
The Master of Social Work program prides itself for its quality of instruction which prepares students for evidence-based practice. The program aligns with the university goal of respecting difference, and celebrating diversity. To this end, the faculty and staff are dedicated and committed to ensuring the diverse graduates are critical thinkers prepared to engage direct clinical practice to promote social, economic, and environmental justice for a diverse global society.
The program's expectation is for each student to operate in excellence in all endeavors as an emerging graduate level social worker.
All the best,
Dr. Telvis M. Rich