Master's in Social Work (MSW) Admission Requirements
In addition to the University's admission requirements: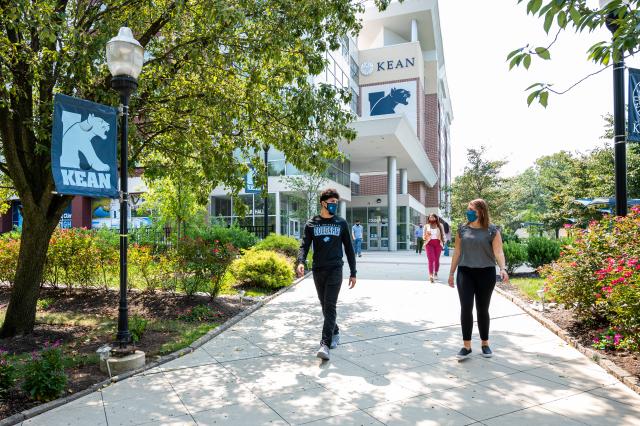 Baccalaureate degree from an accredited college or university
Cumulative grade point average (GPA) of 3.0 
Official transcripts from all institutions attended
Three letters of recommendation
Professional Resume/CV
Official TOEFL or IELTS score reports
Personal Statement

Additional essay requirement

Please select one of the four options listed below.  Be sure to use professional writing and provide clear and supportive details in your response.

OPTION 1:
Beyond helping people, what has influenced your decision to pursue a Master of Social Work degree?
OPTION 2:
Kean University's Master of Social Work program has a sole specialization.  Direct Clinical Practice.  Discuss how your career goals align with this specialization.
OPTION 3:
Dignity and respect for others is important in social work practice and in the Master of Social Work program.  Share an example where you demonstrated respect for diversity and difference, and what did you learn from the experience?
OPTION 4:
Identify a social, economic, or environmental justice issue which is important to you.  Next, briefly share how the issue may be addressed by professional social workers to promote advocacy.
Note: This program does not give credit for work or life experience
PROGRAM REQUIREMENTS
60 credits
Four semesters of Field Experience
Social Work - Advanced Standing
In addition to the University's admission requirements:
Baccalaureate degree in Social Work from an accredited college or university (obtained within the past five years)
Cumulative grade point average (GPA) of 3.0 
Official transcripts from all institutions attended
BSW GPA or 3.5 or better, including research courses

Additional essay requirement

Please select one of the four options listed below.  Be sure to use professional writing and provide clear and supportive details in your response.

OPTION 1:
Beyond helping people, what has influenced your decision to pursue a Master of Social Work degree?
OPTION 2:
Kean University's Master of Social Work program has a sole specialization.  Direct Clinical Practice.  Discuss how your career goals align with this specialization.
OPTION 3:
Dignity and respect for others is important in social work practice and in the Master of Social Work program.  Share an example where you demonstrated respect for diversity and difference, and what did you learn from the experience?
OPTION 4:
Identify a social, economic, or environmental justice issue which is important to you.  Next, briefly share how the issue may be addressed by professional social workers to promote advocacy
Personal Statement
Three letters of recommendation
Professional Resume/CV
Official TOEFL or IELTS score reports
* Please note that applicants must complete  at least 425 hours of field education at the BSW level
PROGRAM REQUIREMENTS
30 credits
Two semesters of field experience