Phi Alpha Members Class of 2022
Welcome New Phi Alpha Members!
Stephanie Speights
Class of 2022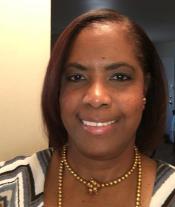 Stephanie Speights is a devoted mother who is employed with the State of New Jersey. Ms. Speights has been employed with the Division of Child Protection and Permanency for 15 years, where she is currently a supervisor. Ms. Speights attained her Bachelor of Arts degree in Sociology from Bloomfield College. In May 2022, Stephanie will be graduating with Honors from Kean University with her Master of Social Work degree. She is also a member of Kean University's Social Work Club. Social workers take on the role of humanitarians which are humbling experiences and exactly why Stephanie chose this profession. She is honored to be a proud member of Phi Alpha Honor Society, Zeta Chi Chapter. 
Giselle Fernandez
Class of 2022
Hello! My name is Giselle Fernandez and I recently just completed my MSW. I am a first generation graduate and I am beyond excited for what the future has in store for me. I moved from the Dominican Republic at a young age, and have lived in New Jersey ever since. My goals are to continue expanding my knowledge in working with trauma clients, and eventually open a private practice. On my down time, I enjoy writing poetry, reading,  cooking, singing, binging some good shows, and spending time outdoors. I really enjoy appreciating the simple things in life. Thank you for having me be a part of the Phi Alpha Honor's Society! 
Cara Bloom
Class of 2022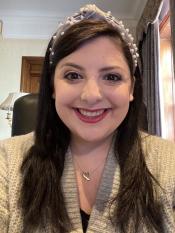 Cara Bloom is currently pursuing her Masters in Social Work at Kean University. She is also the Vice President of the Social work Club on Campus. Cara is eager to service individuals in need of mental health services based on aspects of self-care. Cara plans to utilize what she has learned in her clinical courses in order to educate others about the relevance of maintaining a healthy quality of life. 
Elizabeth Colon
Class of 2022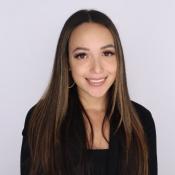 My name is Elizabeth Colon, I am currently the president of the Social Work Club, which allows graduate students in the same field to connect and grow and learn valuable skills. I am graduating this May with my Master's of Social Work Degree.  My future aspirations are working in a school system to become an advocate for students who are experiencing challenges, and to work in private practice. I graduated from Kean University with my Bachelor's degree in May 2019, along with getting my Master's degree in Social Work. I am excited for the future to be able to become that support system for my clients and to continue to grow professionally. 
Vielkys Paulino
Class of 2022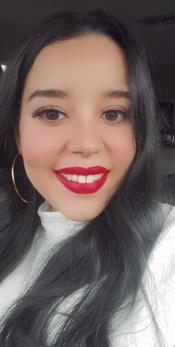 My name is Vielkys Paulino, I am an Afro-Latina woman, born and raised in the Dominican
Republic. I graduated from New Jersey City University with a Major in Psychology, and I am
currently enrolled in the Social Work Master's Program at Kean University. I value uniqueness,
diversity, and human relationships and believe in the freedom to pursue one's interests and passions in life. I take pride in the rewarding opportunity of serving vulnerable families and children of Hudson County.
Beatriz Patino-Shepard
Class of 2022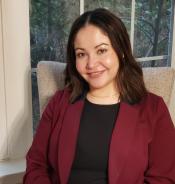 Beatriz Patino-Sherard is a Colombian native who arrived in the United States at 11 years of age.  She is first generation to graduate from high school, college (at Kean University) and presently, graduate school.
Beatriz is the secretary for the Social Work club and currently works as the Economic Justice Coordinator for the New Jersey Coalition to End Domestic Violence. Beatriz is passionate about working with and assisting undocumented high school students and survivors of domestic violence.Beatriz is also a proud mother and wife, who resides in Jackson, NJ.  
Shaquana Jordan
Class of 2022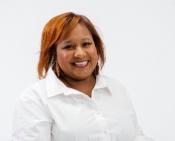 Shaquana O.Jordan has been an educator, mentor and cheerleading coach for over sixteen years with various institutions in New Jersey. Currently, she serves as a long term substitute teacher at Marion P. Thomas Charter School PAC Academy. Shaquana is also a motivational speaker whose desire and passion is to encourage people to live life to their fullest potential. She has completed several theological training programs and is a licensed Evangelist. Shaquana is co-founder of DEW Ministries, a community dance ministry dedicated to unifying and educating dance ministers to equip them for evangelism. This native of Elizabeth, New Jersey desires to work as a school social worker in the same community that she was raised in. She holds a Bachelor's in Sociology from Kean University and is excited to be graduating with her Masters of Social Work at Kean University. During her last year at Kean University she had the honor to serve as the Director of Public Affairs for the MSW Social Work Club. Shaquana is elated to be a member of the Phi Alpha Honor Society, Zeta Chi Chapter.