Katy Engel, President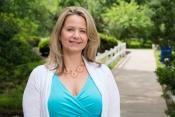 Ms. Katy Engel is currently a student in the MSW program of the Nathan Weiss Graduate College at Kean.  She graduated from Rutgers University in 1998 with a BA in American Studies. Prior to returning to academia, Ms. Engel worked in both the insurance and private investigation industries, before realizing her true calling in life was social work.  Since she was in high school Ms. Engel has served in various leadership roles including serving on PTO boards and performing community service. Most recently, she served as Vice President of Temple Emanu-El in Westfield NJ, where she resides. Ms. Engel loves spending time on LBI with her husband and two teenage daughters, curling up with a good book, and particularly loves being with her adorable dog Max.
Tara Canavera, Vice President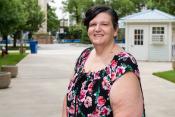 Mrs. Tara Canavera is a student in the Kean MSW Program. Mrs. Canavera studied at Kean University and received a Bachelor's Degrees in both Psychology and Sociology . She has worked with families in the past to help them receive Special Education services for their children and decided to pursue her passion and become a social worker. She is currently an Academic Specialist in Kean University's Admission's Department.  She will be completing an internship at Community Cares Behavioral Health. Her special interests include work with families,mental health, and aging out foster children. Mrs. Canavera enjoys hiking and camping with her husband and two children. She is the president of her children's school PTO and the co-president of the Special Education Parent Advisory Council. Volunteering is a huge part of her life which she does with her family. Her home town is in Highland Park.
Damarys Escoto, Secretary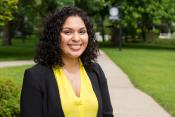 Ms. Damarys Escoto also received her undergraduate degree from Kean University in Communication Studies. Driven by her passion to help and empower others, she decided to end her career in corporate finance and pursue a degree in Social Work. Her special interests include working with the elderly and immigrant populations, families, and mental health. She hopes to obtain her own clinical practice in the future. Ms. Escoto enjoys traveling, good food, and spending time with family and friends.
Mary Lou Russo, Treasurer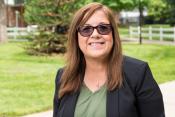 Ms. Mary Lou Russo is a student in the MSW program at Kean University. She received her Undergraduate Degree in the field of Psychology at The University of Phoenix in 2017. She has a long professional history of over 20 years in Human Resources, Recruitment and Corporate Training. Deciding later in life to fulfill her dreams of working in a clinical capacity in the field of hospice and palliative care she spent her first year of her masters clinical internship working one on one with hospice patients. Mary Lou, plans on continuing in her second and last year of her Masters degree, to gain the much needed experience she needs to enrich those patients and their families who are in the most delicate cycle of their lives. 
Heika Wiese, Public Relations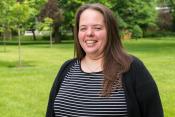 Ms. Heika Wiese is a student in the Kean MSW Program. Ms. Wiese received her undergraduate degree from Trinity University Washington DC in English literature. She became a foster parent 5 years ago, and saw that that there needed to be advocates for the system and families involved. Ms. Wiese decided the best way to do this was to become a Social Worker.  She is currently a peer support specialist at Rutgers University Behavioral Health Care.  She will be completing an internship at Jersey Battered Women's Shelter. Her special interests include working with women who have suffered from trauma and are caught up in the social welfare system. Ms. Wiese enjoys reading, baking and kintting, and spending time with her two young children. She a CASA volunteer, a Foster Adoptive Family Services mentor to other foster parents, and an advocate for change in the foster care system.   Her home town is Scotch Plains.
Mary Costa, Public Relations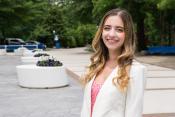 Ms. Mary Costa studied education as an undergraduate and has a passion for helping clients through psychoeducation, training, and outreach programs. She is very interested in using her ability to take information and make it more digestible for others. Ms. Costa was raised in New Jersey. She enjoys traveling and delicious foods.