The Social Work Club is organized to bring together students interested in the social work profession in a social and academic atmosphere, and is designed to aid their personal and professional development.  There will also be an emphasis on Community Involvement and Social Welfare of All populations.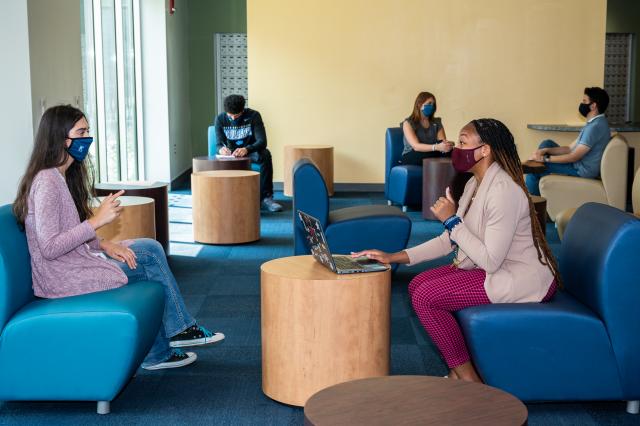 Our goals it to develop and foster the interest of social work students and to serve as the representative voice of social work majors and those interested in the social work profession. 
We aim to create, develop and promote an interest in social work as a profession to other students and the public.
We aim to promote community service and civic engagement among our club, students in our program and the campus community. 
Our goal is to provide the opportunity to affiliate with other professional organizations including the National Association of Social Workers – New Jersey Chapter. 

To become a member of the Club, the potential student should reach out to any of the executive officers via the Cougarlink Page and follow us on Facebook!
---
2020-2021 Social Work Executive Board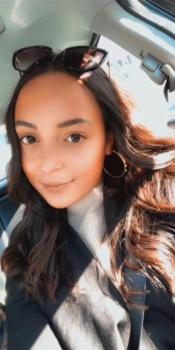 Elizabeth Colon, President
My name is Elizabeth Colon. I am currently a second-year student in the Master's of Social Work extended program. I am passionate about many things but one of my main passions is traveling the world to visit different countries. In doing so, I am able to experience many interesting and diverse cultures. I try to travel every opportunity that I can. My future aspiration is to become a school social worker in order to assist students in an academic environment and help them overcome challenges they may encounter in their lives. I aspire to become an advocate for the population I will be serving.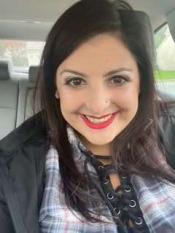 Cara Bloom, Vice President
Hi my name is Cara Bloom and I'm 28 years old from East Brunswick NJ. I am a graduate student in the MSW program at Kean University and the Vice President of the Social Work club on campus as well as a board member of Phi Alpha. I am in my second year of the Social Work program with an internship at Elizabeth School #13 where I have had the pleasure to work alongside the school social worker. Besides pursuing a degree in higher education, I enjoy socializing with friends, traveling for leisure, and planning social events. I consider myself a social butterfly and someone who has the passion for helping others. Mental health has always been an area of interest not only because I there is a need for social workers and mental health professionals, but I idolize my aunt who works as a clinician helping others in her own private practice. One day I hope to take over my aunt's private practice and expand my professional network as I continue on in the mental health profession. I have seen my fair share of struggle and have experienced a significant loss in my life which has influenced me to concentrate on working in bereavement services or grief counseling. Mental health has its stigmas associated with it however, where there is wellness there is peace grounding our society.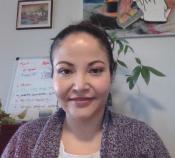 Beatriz Patino-Sherard, Secretary
Beatriz Patino-Sherard is a student at the Kean MSW Program. Ms. Patino-Sherard received her undergraduate degree from Kean University in Political Science in 2005. She worked for several nonprofits, as well as for DCPP and decided to get her MSW because she saw the need to help and advocate for the Latinx community.  She is currently working at the New Jersey Coalition to End Domestic Violence (NJCEDV) as an Economic Justice Coordinator. After finishing her MSW program, Beatriz wants to advocate at a state level for undocumented immigrants as well as having her own private practice to give therapy to undocumented and Spanish speakers in need.  Ms. Patino-Sherard enjoys reading, traveling, and spending time with her husband and her young daughter. She currently resides in Jackson, NJ.
Giselle Fernandez, Treasurer
Hi all! My name is Giselle Fernandez and I am a second year grad student. I moved from Dominican Republic at a very young age and have lived in New Jersey since. I currently work with adults who are behaviorally and developmentally disabled.  When I'm not in class or work, I enjoy binging some good shows, writing poetry, listening to music, and spending time with friends and family. I love appreciating the little things in life, along with some good laughs. Welcome!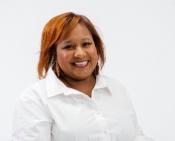 Shaquana O. Jordan , Director of Public Affairs  Shaquana O. Jordan is in her third year of the Master's of Social Work - Extended Option program. She has obtained an Associate's in Social Services from Union County College and a Bachelor's in Sociology from Kean University. Shaquana has a desire and passion to encourage people to live life to their fullest potential. Over the years she has completed several theological training programs and is a licensed Evangelist. Shaquana founded DEW Ministries, a community dance ministry dedicated to unifying and educating dance ministers to equip them for evangelism. When it comes to community service she has had the pleasure of being a volunteer Pop Warner Cheerleading Coach for over sixteen years in the city of Elizabeth, where she provides mentorship and guidance. Currently she is a social work intern for Dope & Happy Therapy and Coaching Services. After completing her MSW degree her goal is to become a school social worker and open her own practice.
Advisor: Roxanne Ruiz-Adams, DSW, LCSW