The Department of Music is the heart of the musical arts at Kean University, bringing together different musical styles and techniques for voice and instruments. Kean music students get to explore the wide breadth of musical history and culture, develop deep musical knowledge and performance skills, and pursue paths in music performance and education.
Emphasizing highly individualized instruction and faculty mentorship, the music department fosters a supportive, collaborative environment where students build their skills and artistry.  Kean's world-class music faculty are among the nation's finest performers, scholars and artists who enrich our offerings with their professionalism and expertise. Students have plentiful opportunities to perform masterworks in University ensembles and benefit from the diverse talent and creative inspiration found nearby in the New York metropolitan area. 
Accredited by the National Association of Schools of Music, Kean University's Department of Music has a strong reputation for the preparation of musicians and teachers, and an excellent record for placing and directing graduates toward careers in performance, composition, education and  advanced studies.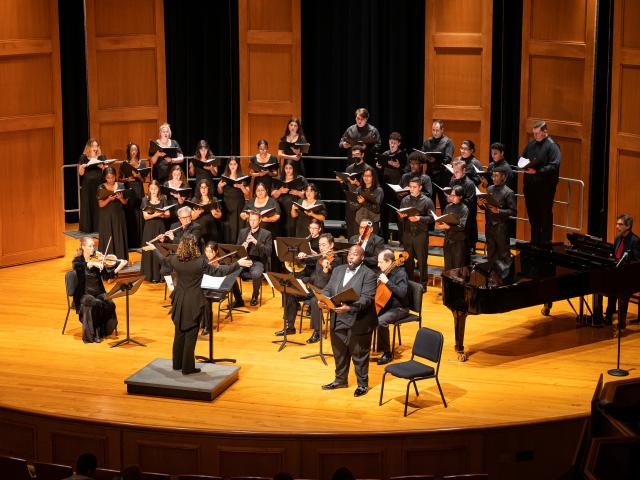 Studying music at Kean University allowed me to learn more about myself as a person and musician. It also gave me a sense of community. I never felt alone in our music department because of how supportive our students and professors are. I aspire to be a choral conductor and our choir director here at Kean allowed me to conduct our choir, along with an orchestra full of professionals for our Spring concert."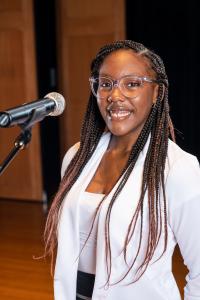 Visit Us
The best way to see all that Kean University has to offer is to visit our vibrant urban campus.
Request Info
Our admissions counselors are here to help you navigate the college application process. Learn more.
Apply Now
So much awaits you at Kean University. Your Kean journey begins now. Apply today.