Joseph Henson, MSN, FNP- Associate Director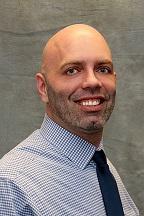 Joe joined the team at Kean Student Health Services in January of 2019.  He comes to us from St. Johns University in New York where he served as Nurse Practitioner  and the Director of the Summer Camps Programs and Naloxone Program.  He received his Masters Degree in Nursing from Pace University.   
Kristine Sparks, DNP, APN - Nurse Practitioner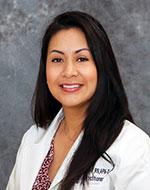 Kristine Sparks is a family nurse practitioner, who has been at Kean University Student Health Services since 2012.  She completed her Bachelor of Science in Nursing at LaSalle University, Philadelphia, PA.  She was also the president of her nursing class and received the Mable Morris Leadership Award.  After graduating Kristine served Active Duty in the United States Air Force as a Registered Nurse and later became a Family Nurse Practitioner.  She earned her Masters Degree at Uniformed Services University of Health and Sciences in Bethesda, MD.  She is board certified through the American Academy of Nurse Practitioners (AANP).  Kristine's last assignment before joining the Kean staff was as a primary care provider at the joint base McGuire-Dix-Lakehurst in New Jersey, she held this position for four years.  She served a total of 11 years as an officer.  After serving in the military, she received her doctorate from Seton Hall University, South Orange, NJ.  At graduation she received the Catherine Denning leadership Award.  Kristine is an active member of several professional organizations including the American Academy of Nurse Practitioners, Sigma Theta Tau-The International Honors Society of Nursing, Strathmore's Who's Who for Outstanding Professionals, and she was inducted into Golden Key International Society.  
Carolyn Smith, MSN, FNP - Nurse Practitioner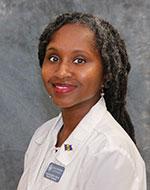 Carolyn Smith is a nurse practitioner licensed in the state of New Jersey.  She is a board certified Family Nurse Practitioner with the American Nurses Credential Center (ANCC).  She joined Kean University Student Health Services Department in November, 2017.  Carolyn was born in Barbados West Indies, and grew up in New Jersey where she attended some of the states finest educational institutions.  She achieved a Bachelor of Science in Nursing from Kean University.  While at Kean she was a member of Sigma Theta Tau-The International Honors Society for Nursing, and was on the dean's list, graduating with honors.  She also holds a Masters of Science in Nursing from the University of Medicine and Dentistry/Rutgers University.  Carolyn is licensed as a registered nurse in both New Jersey and New York State, and has more than 20 years experience spanning various aspects of the medical field.  Prior to working at Kean University Student Health Services she worked as a Nurse Practitioner in the areas of public health, infectious disease, post acute/transitional hospital medicine and primary medical care.  Her approach to medicine is client centered, individualized care with emphasis on education, prevention and health maintenance.  
Marci Blaszka, MSN, APN - Nurse Practitioner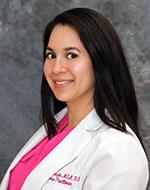 Marci Blaszka is a Board Certified Nurse Practitioner licensed in the State of New Jersey.  She received her Master's Degree in Nursing at Seton Hall University.  She works part-time at Kean University Student Health Services since 2015, and provides primary care and women's health services to the student population.  Professionally Marci has worked as a mental health counselor, oncology Registered Nurse and serves as an alumni mentor for her alma mater.  
Jacquelyn Leung, MD  - Staff Physician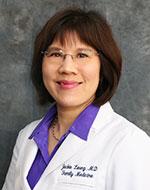 Jackie Leung has been a staff physician at Kean University Student Health Services since 2011.  She is the collaborating physician to the office and is available for consultation as needed.  She is board certified in family medicine and has a special interest in women's health, preventive medicine, chronic disease management, and nutrition.  Before Kean, Jackie worked at a women's health center in NJ and a community health center in California.  She graduated from Brown University with a bachelor's in biology, received her Medical Degree with honors from Jefferson Medical College, and completed residency at Tufts University/Cambridge Health Alliance.  When she's not in the office, she's cycling, cooking or playing the guitar.  
Kathleen Hobaugh, RN - Charge Nurse
Kathy Hobaugh has been a staff RN with Kean University since November of 2020. She has been a RN for 25 years, where she has specialized in surgical trauma, college nursing and mental health nursing.
Alice Colalillo, MPA - Assistant Director of Operations, Kean Wellness Center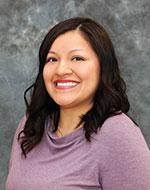 Alice Colalillo is the Assistant Director of Operations for the Kean Wellness Center and has been a part of Kean University since 2008.  She is a versatile professional with over ten years of administrative and supervisory experience in college health.  In this position, Alice provides assistance in matters of departmental organization, leadership and technical expertise.  She is well versed in New Jersey immunization laws and practices and is fluent in the Spanish language.  She currently serves as a Student Support Advocate in matters of sexual misconduct.  She is a two time alumna, having received her Bachelor in Political Science and Master of Public Administration at Kean University.  Alice is passionate about her role in helping students and is dedicated to the Kean community.
Taylor Williams, DPT - Acting Medical Records Coordinator
Dr. Taylor A. Williams serves as the Acting Medical Records Coordinator for the Kean Wellness Center - Student Health Services. Dr. Williams is a two time Kean Alumna, earning her Bachelors of Arts in Biology and her Doctorate in Physical Therapy. She has worked at Student Health Services since 2017 and is well versed in New Jersey immunization laws. Dr. Williams is dedicated to serving the Kean community and promoting health and wellness to Kean students. Outside of the office, Dr. Williams enjoys traveling, cooking and eating delicious food, and crafting.