Office Location
(908) 443-2500 - Ext 32482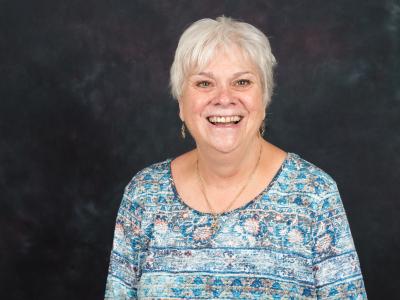 Dr. Moll views herself as a co-learner with her students, navigating life-long learning together.  As a counselor educator her expertise lies in areas of professional identity, leadership within the American Counseling Association  (ACA), clinical supervision, and counseling adults across the lifespan, especially working with older adults and their families.  Prior to being a counselor educator, Dr. Moll taught music and religion in grades K-12.  She served on the editorial boards of  three ACA journals: The Journal for Counseling and Development, the Journal for Humanistic Education and Development, and the Adultspan. Her ACA leadership includes serving as a representative to the ACA Governing Council and Executive Committee, President of the Association for Adult Development and Aging, President of the New York Counseling Association  (now ACA-NY),  as well as serving on the Taskforce to write the 2005 ACA Code of Ethics. 
Selected Publications
Reiner, S. M & Moll, E.C. (2015). "Chapter 8: Older  Adults" In Robert, T.E. & Kelly, V.A. (2015)  Critical incidents in integrating spirituality into  counseling.  American Counseling Association,  Alexandria, VA.
Moll, E.C. (2013).  "New aging sexuality and  intimacy"    In Peluso, Watts, & Parsons (2013) Changing aging,    changing family therapy: Practicing with 21st century realities. Routledge, Taylor & Francis, NYC. NY
Kaplan, Kocet, Cottone, Glosoff, Miranti, Moll, Bloom, Bringaze, Herlihy, Lee, Tarvydas (2009). New mandates and imperatives in the revised ACA code of ethics. Journal of Counseling and Development.
Moll, E.C. (2002). In defense of T.J.'s mother: Neonaticide and its implications for counselors. Journal of Humanistic Education and Development 42(2).
Moll, E.C. (2002).  "Older adults and sexuality: What's age got to do with it?  In L. Burlew, & D. Capuzzi, Sexuality counseling. Huntington, NY:  Nova Science Publishers, Inc.