The Office of Diversity, Equity and Inclusion seeks to support the teaching and learning practice of instructors through working collaboratively with faculty, offering education in the form of presentations, workshops, and roundtable discussions, and providing opportunities for one on one consultations.
The teaching and learning component of the office strives to:
Support faculty in their identity development and well-being. This is imperative as teaching is time-intensive, requires frequent human interaction, and can be mentally, and at times, an emotionally laborious endeavor.
Empower faculty to deliver instruction and develop pedagogical philosophies and practices that foster equitable and inclusive learning abilities and environments.
Provide educational opportunities and resources around oppressive systems and teaching, and how to engage in antiracist, anti-oppressive, and more equitable teaching practices. 
Advocate for faculty, so that they can prioritize self-education and exploration around equitable teaching practice.
Identify opportunities and resources for uplifting faculty who are engaged in important work around equity and justice.
Spring 2022 Workshops
Exploring Mental Health and Healing: How Does it Impact Teaching Practice? (Roundtable)
January 25th 3:30-4:30
Location: Via Zoom
Awareness around mental health is a continued area of focus in improving teaching practice. Less explored is how the mental health, well-being, and healing of faculty themselves impacts teaching practice. In this roundtable session we will dialogue about these topics, share how we engage in well-being practices, and create a community of support. 
Co-facilitated with Dr. Rebecca Vicente, Counselor Education
Register here: https://forms.gle/rfvSfv2BbxWDCCsg8 
February
Microaggressions and Antiracist Pedagogy (Workshop)
February 4th 11:00am-12:00pm
Location: MSC 315
This session will focus on understanding racist micraoggressions in the classroom and their impact from the perspective of students and instructors. In addition to this, we will explore how we can develop and employ an antiracist pedagogy to support the learning of students and combat racist microaggressions. 
Register here: https://forms.gle/Pedh6t9AtTKNreAR9 
Inclusive and Socially Just Teaching  (Roundtable)
February 25th 12-1:15pm
Location:  MSC 226 
In this workshop, we will engage in dialogue around embodying equitable practices in our pedagogy, especially in our continued pandemic. Participants will reflect on recent experiences and challenges. Additionally, we will share some specific strategies for building a community based on principles of equity and care, while also producing learning spaces where all students can flourish.  
Facilitated by Dr. Mia Zamora
Register here: https://forms.gle/Ea1kPEVE3rCM8ES2A 
March
Challenging Deficit Ideology: Using Teaching to Support the Healing of Students of Color from Inner-City Communities (Workshop)
March 17th 3:30-4:30pm 
Location: HRI Gallery 201
Within this session, we will discuss the importance of understanding how deficit-ideologies contribute to racist and classist teaching practice. We will explore the impacts of these ideologies on students of color, particularly from inner-city communities and how we can engage in practice that actively challenges these ideologies and supports students of color.  
Co-facilitated with Dr. Mahchid Namazi, School of Communication Disorders and Deafness & Dr. Timmesha Butler, Social Work at Ramapo College
Register here: https://forms.gle/vPhZeQPj7LCR7rNg7 
Understanding the Additional Tax Placed on Women of Color Faculty (Presentation)
March 25th 11:00am-12:00pm
Location: MSC 226
Often Women of Color faculty are burdened with work that is often not rewarded within the academy. Join us for this session as we discuss the additional tax and labor placed on Women of Color faculty and how we can protect the well-being of Women of Color faculty.
Collaboration with Africana Studies & Women's and Gender Studies 
Register here: https://forms.gle/1p6ySM1cPxeNw1ow5 
April
The Importance of White Faculty Exploring Whiteness and Challenging Racism in the Classroom (Roundtable)
April 4th 3:30-4:30pm
Location: MSC 228
Join us for this roundtable session as we explore the importance and challenges of White faculty engaging in examining whiteness and challenging racism in the classroom. We will discuss what this looks like in practice and how to hold ourselves accountable to antiracist teaching practice. 
Co-facilitated by Kelly Sullivan (Occupational Therapy), Dr. Jennifer Block-Lerner (Advanced Studies in Psychology), and Dr. Chris Friend (English)
Register here: https://forms.gle/knazmsGEgaKeM2CM6
One-on-One Consultations for Faculty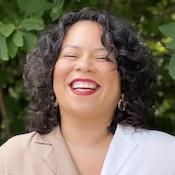 As a faculty member here at Kean, you may be interested in speaking to someone one on one, to understand how to best address and engage in equitable teaching and create inclusive learning environments. If you are interested in gaining insights, perspective, counsel, or feedback, please fill out the form below and block off a time on Dr. Hernandez Rivera's calendar to meet: https://forms.gle/5GnFQroaeC7inh898
Antiracism and Social Justice Grants
The purpose of these research grants is to uplift and support the work of faculty in the Kean community who are committed to conducting research projects that both illuminate and challenge racism, as well as other social justice issues. It also ensures that as a university invested in the public good and local and global community, that Kean remains committed to the work of antiracism and social justice. This is a collaborative initiative with the Office of Research and Sponsored Programs.
Spring 2022 Awards
Timeline
Application Opens: November 1, 2021
Application Closes: January 14, 2022
To apply, please click here.