Kean University Professor Brenna Levine Helps Discover First 'Virgin Birth' in Crocodiles
Jun 28, 2023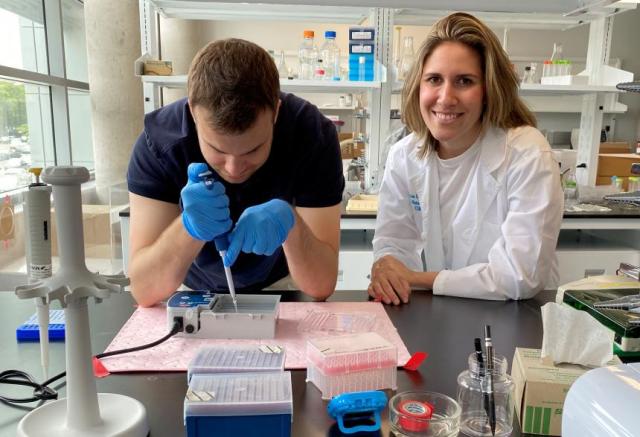 A Kean University biology professor co-authored a research paper proving female crocodiles can reproduce without a mate, a finding that sheds new light on scientists' understanding of crocodiles' ancestors, dinosaurs.
Assistant Professor Brenna Levine, Ph.D., of The Dorothy and George Hennings College of Science, Mathematics and Technology (CSMT) at Kean, wrote the novel software program that used genomic data to prove "virgin birth" can occur in crocodiles.
"Due to the evolutionary relationship between crocodiles and dinosaurs, our finding makes it very likely that dinosaurs and pterosaurs could reproduce this way as well," Levine said. "This is a very important evolutionary finding, and it is also basically the plot of Jurassic Park." 
The crocodile research paper, Discovery of facultative parthenogenesis in a New World crocodile, was co-authored by Levine, a molecular ecologist; Warren Booth, Ph.D., an endowed professor of urban entomology at Virginia Tech; and others on a seven-member team.
Their work made headlines around the world, including in The New York Times, CNN, The Washington Post, and NPR's Science Friday, and Levine was interviewed on BBC World News. The research was published in the journal Biology Letters.
Kean Receives Three National Science Foundation Grants to Help Diversify STEM Education
May 23, 2023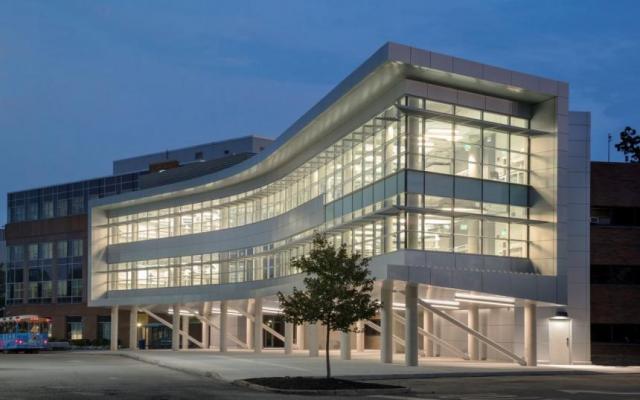 Kean University received three recent grants from the National Science Foundation (NSF) to expand equity and opportunities for students, faculty and future teachers in the STEM fields. 
The awards, including one that will provide scholarships for Kean students studying to become teachers of biology, chemistry, earth science or mathematics, total more than $4.6 million.
The first project, a collaboration across disciplines in The Dorothy and George Hennings College of Science, Mathematics and Technology (CSMT), is a $3 million, five-year award to institutionalize best practices in improving recruitment and retention of underrepresented students in STEM fields. 
The Improving Undergraduate STEM Education – Hispanic-Serving Institution (IUSE-HSI) Fostering Communities of Practice Through Research and Peer Mentoring program will enhance undergraduate research experiences, increase peer mentoring and supplementary instruction, and build a sense of community among students and faculty. Expanding on an earlier award received by Kean, it will support 15 faculty and 90 students a year in faculty-led undergraduate research teams.
Working with Joiner, the principal investigator, are co-principal investigators Patricia Morreale, Ph.D., professor and chair of the department of Computer Science and Technology; Associate Professor Feng Qi, Ph.D., of the Department of Environmental and Sustainability Sciences; Assistant Professor Kim Spaccatorella, Ph.D., in the Department of Biology; and Derrick Swinton, Ph.D., associate dean for research at CSMT.
The second grant, totaling nearly $1.2 million, will help meet the growing need for STEM teachers with diverse backgrounds in high-need high schools. The Culturally Responsive Education of STEM Teachers grant is through the NSF Robert Noyce Teacher Scholarship Program.
A total 28 Kean math and science education students, over five years, will receive scholarships, mentoring and training in culturally responsive pedagogical practices to prepare them for jobs in high-need districts.
The scholarships will go to Kean students entering junior and senior year of their bachelor's degree in biology, chemistry, earth science or mathematics education. The first round of applicants will be students who are Kean sophomores in February 2024.
The project will also have lasting impact within Kean and the greater STEM-educator community by creating and sustaining an online resource for the professional learning community, through which educators can share lesson plans, professional-development resources and more. 
The principal investigator is Laura Lorentzen, Ph.D., chair of the Biology Department. Co-principal investigators are Louis Beaugris, Ph.D., chair of the Mathematics Department; and from the College of Education, Associate Professor Gail Verdi, Ph.D., and Lecturer Patricia McDermitt.
The third grant, for $471,223, is an NSF Building Research Capacity of New Faculty in Biology grant. The three-year competitive grant, the first of its type received at Kean, was awarded to Kean Assistant Professor Brenna Levine, Ph.D.
Levine's project, Effects of Urbanization on the Evolutionary Dynamics of Invasive Species Range Expansion, will use the invasive spotted lanternfly as a model to understand how cities affect the spread and evolution of invasive species.
The grant is designed to enhance the research capacity of new faculty at universities that are not R1 institutions. It is also geared towards new faculty at Minority Serving Institutions to help diversify the STEM fields.
U.S. Department of Education Announces More Than $188 Million from the Bipartisan Safer Communities Act to Support Mental Health and Student Wellness
Feb 16th, 2023
Today, the U.S. Department of Education (Department) is announcing awards of more than $188 million across 170 grantees in over 30 states to increase access to school-based mental health services and to strengthen the pipeline of mental health professionals in high-needs districts. With funding provided by the Bipartisan Safer Communities Act (BSCA), these investments help advance the President's Mental Health Strategy, which directly implements his Unity Agenda priority to tackle the mental health crisis in our school communities. These grants will enable communities to hire approximately 5,400 school-based mental health professionals and train an estimated 5,500 more to build a diverse pipeline of mental health providers in schools.
Kean University had been awarded $807,332 to support Mental Health and Student Wellness.
Clink the link below to read more and see the many different organizations that were awarded the grant:
https://www.ed.gov/news/press-releases/us-department-education-announces-more-188-million-bipartisan-safer-communities-act-support-mental-health-and-student-wellness
Kean Receives $2.7 Million Grant to Provide Free Child Care for Students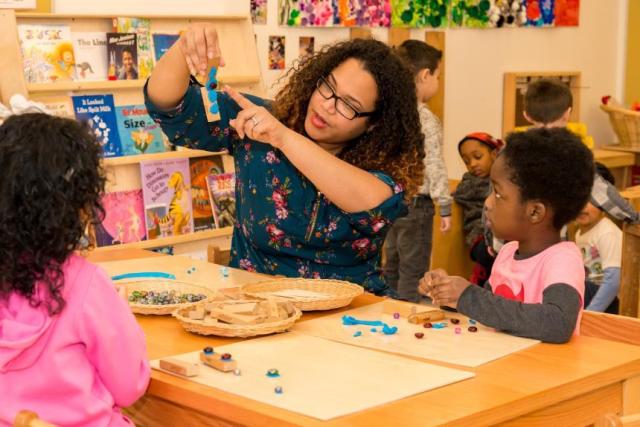 A $2.7 million grant from the U.S. Department of Education will provide free child care for children of low-income Kean students at the University's Child Care and Development Center on the Union campus. The CCAMPIS grant – Child Care Access Means Parents in School – is designed to help parents of young children pursue their academic dreams at Kean by providing child care for their offspring. Up to 50 children whose parents meet eligibility requirements will be enrolled in the preschool per year, and 50 in after-school care. There will be no cost for the parents in the first year, and the level of financial assistance will be reevaluated in each of the remaining years of the four-year grant.
Kean Professor Matthew Niepielko Receives Prestigious NSF Award to Support Genetic Research and STEM Education
Jan 30, 2023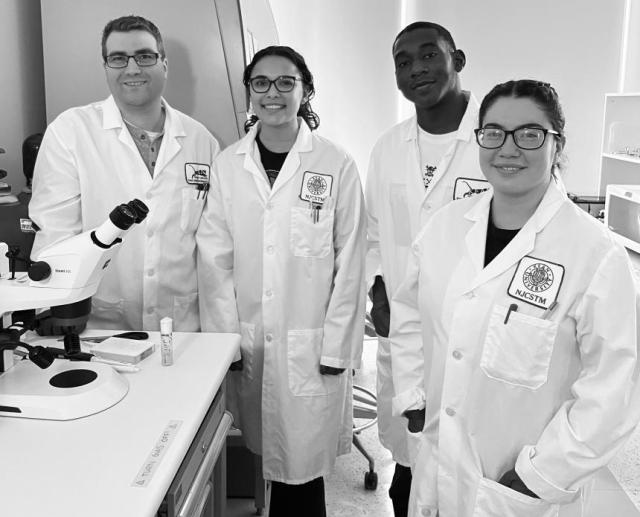 Kean University Assistant Professor Matthew G. Niepielko, Ph.D., has received the National Science Foundation (NSF) CAREER award to fund genetic research while supporting students at the graduate, undergraduate, and high school levels. As one of the most prestigious NSF awards for faculty members beginning their careers, the CAREER award will provide $829,000 to Niepielko's lab over five years and fund research into the genes that influence fertility. Niepielko teaches computational biology in The Dorothy and George Hennings College of Science, Mathematics and Technology (CSMT).
Kean Receives $4.5 Million Grant for Mental Health Program in Belleville Schools
Jan 11, 2023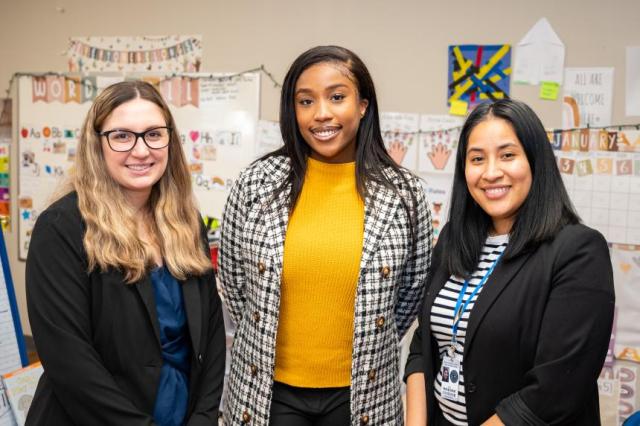 A $4.5 million grant from the U.S. Department of Education will fund a Kean University program designed to increase diversity among school psychologists while proactively addressing student mental health in the Belleville School District. The Kean Department of Advanced Psychology, which offers graduate degrees in school and clinical psychology, is placing students in internships and externships to help develop the BeWell Mental Health Initiative in Belleville's schools.
$1,641,645 NSF Award Opens The Door for Improving Success in Cybersecurity and Data Science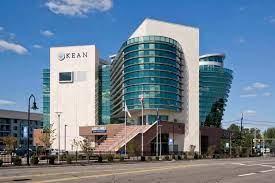 Kean University has received a $1,641,645 grant under the supervision of the Project Director Patricia Morreale. 
The NSF ASK Scholars program provides an opportunity for social science research to generate new knowledge that emphasizes economic opportunity and systemic institutional support, as well as career development efforts that aim to clarify career options while providing learning experiences that improve retention for students in growing subfields of data science and cybersecurity. 
The Watson Institute for Public Policy receives $101,923 from the Economic Development Administration
Under the supervision of the Project Directors Barbara George Johnson and Joseph Youngblood, The Kean Center for Business/Workforce Development, Innovation & Social Entrepreneurship project will support business development and sustainable and vibrant business activity within the state and region.  Additionally, the project will offer advance business development through small business technical support and support for disaster recovery and resiliency, statewide.
NJ High School Students Receive On-Going Support Through Kean Upward Bound Award Renewal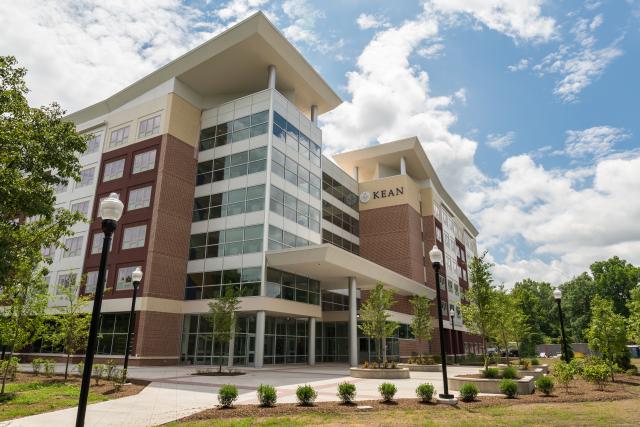 Kean has been awarded $345,728 from the Department of Education to continue offering academic support to low-income and first generation high school students. The Upward Bound program is one of several TRIO programs and equips students with the academic skills and training they need to succeed at the post-secondary level. As a result of this funding, Kean University Upward Bound is able to serve six New Jersey high schools. 
Restorative Justice Program Gets Renewed for Year 2
For a second year, NJDOE has awarded $500,000 to Kean University through the Restorative Justice in Education grant. With this funding the university will continue to contribute towards the development of trauma informed restorative justice practices in public schools. Through content development, training, and technical assistance the Restorative Justice grant allows Kean to support NJDOE in turning this three-year pilot program into a sustainable and lasting project.
USDOE Awards $261,878 for Student Equity Accessibility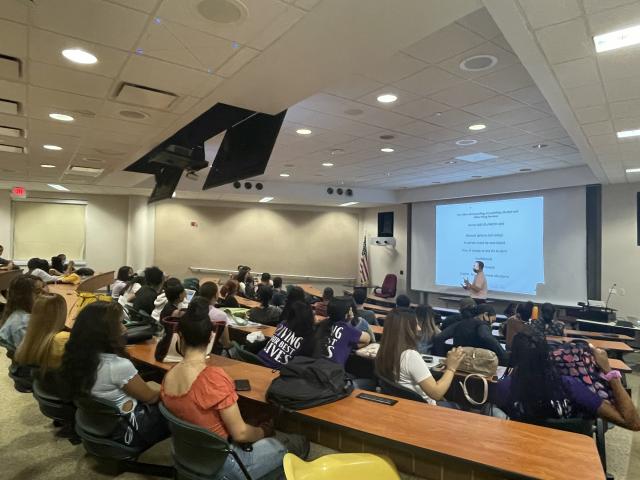 The U.S. Department of Education awarded the Ronald E. McNair Postbaccalaureate Achievement Program grant to Kean University. This grant will help Kean prepare under- represented students for doctoral studies through involvement in research and other scholarly activities. Participants are from disadvantaged backgrounds and have demonstrated strong academic potential. The goal of this grant is to promote equity in student access to educational resources and opportunities.