Zahava L. Friedman, Ph.D., OT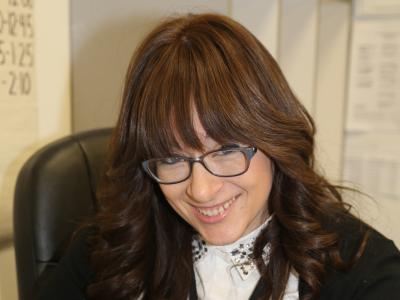 Zahava is currently a full time Assistant Professor at Kean University's Occupational Therapy department.  She also collaborates with occupational therapy researchers at Long Island University, Brooklyn, NY, studying relationships between occupational therapists and professionals in the area of Applied Behavior Analysis. Zahava has trained countless occupational therapy students in her role as a fieldwork educator for OT and COTA programs throughout New York, New Jersey, Pennsylvania, and Connecticut.  She has presented at many statewide and national conferences, such as at at AOTA, NJEA, in a variety of public/private school-based settings, and for special education non-profit organizations. She has worked as a pediatric occupational therapy clinician, in both public and private school-based settings, since 2007.  Zahava also worked for the New York City Early Intervention system from 2008-2017, servicing children ages 0-3 in their homes. In 2014, Zahava completed courses and practicum to achieve the Board Certified Behavior Analyst (BCBA) credential.  In this capacity as OT and BCBA, she uses both sensory and behavioral frameworks in her practice. Zahava's research interests include inter professional collaboration in schools, synergies between OT and ABA, and the creation of rigorous, engaging student learning experiences.
Selected Publications
Hubbard, K., & Friedman, Z. (2020). Interprofessional Collaboration Among Teachers and School-Based OTs. American Journal of Occupational Therapy, 74 (4_Supplement_1), 7411505136p1-7411505136p1.
Advance for Occupational Therapy Practitioners
Friedman, Z. (2014). Let's get fit: fully integrated therapy. Advance for Occupational Therapy Practitioners. 
Friedman, Z. (2014) Pinterest prowess. Advance for Occupational Therapy Practitioners.