Holocaust Resource Center Events
UPCOMING EVENTS: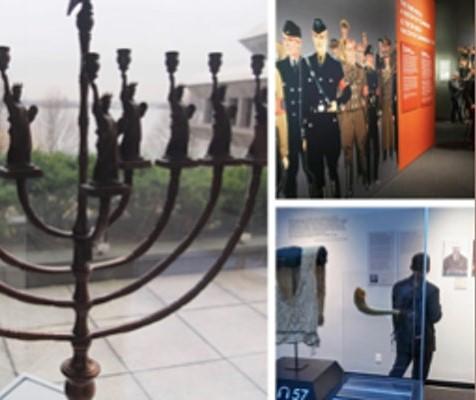 The Challenge of Teaching About the Holocaust in Public Schools
Sunday, April 18, 2021 at 10:30am
This program will be led by Kol Rina member and Holocaust educator, Marianne Sender. Panelists: Concetta Donvito, Ed. D., Jaclyn Fae Jones, and Rosemarie Wilkinson.
---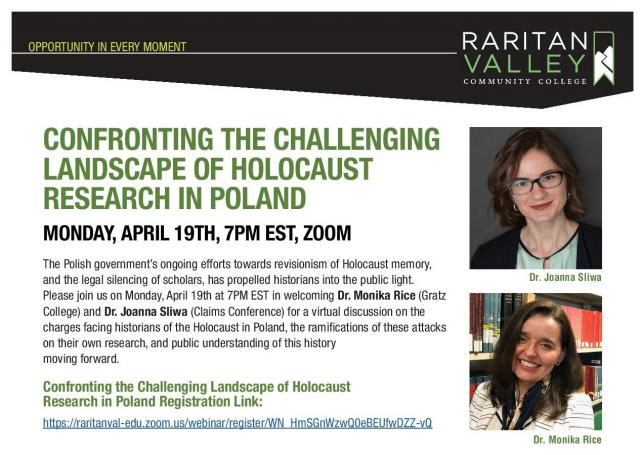 Confronting the Challenging Landscape of Holocaust Research in Poland: The Polish government's ongoing efforts towards revisionism of Holocaust memory, and the legal silencing of scholars, has propelled historians into the public light. Join Dr. Monika Rice (Gratz College) and Dr. Joanna Sliwa (Claims Conference) for a virtual discussion on the charges facing historians of the Holocaust in Poland, the ramifications of these attacks on their own research, and public understanding of this history moving forward.
Monday, April 19, 2021 at 7pm
---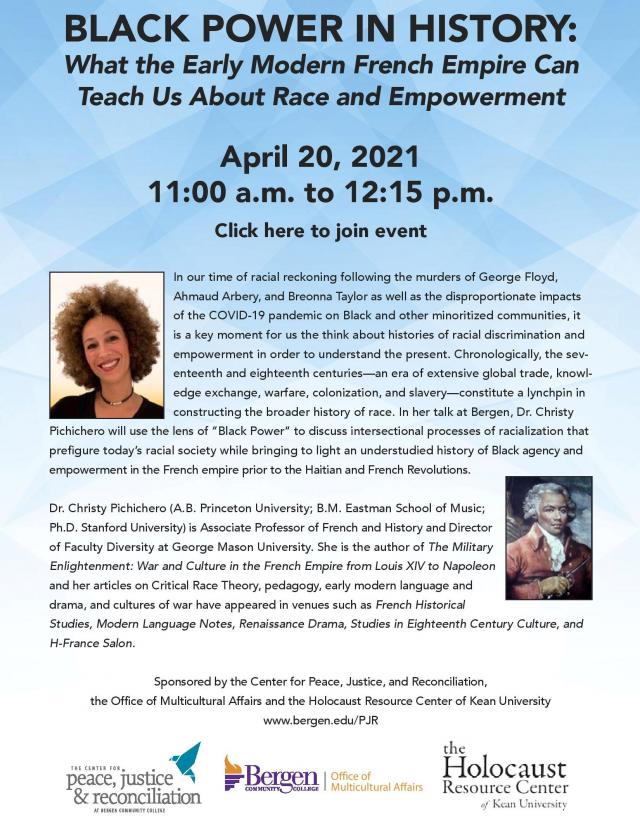 BLACK POWER IN HISTORY: What the Early Modern French Empire Can Teach Us About Race and Empowerment Tuesday, April 20, 2021 at 11am
In our time of racial reckoning following the murders of George Floyd,
Ahmaud Arbery, and Breonna Taylor as well as the disproportionate impacts
of the COVID-19 pandemic on Black and other minoritized communities, it
is a key moment for us the think about histories of racial discrimination and
empowerment in order to understand the present.
Dr. Christy Pichichero  is Associate Professor of French and History and Director
of Faculty Diversity at George Mason University.
Sponsored by the Center for Peace, Justice, and Reconciliation,
the Office of Multicultural Affairs and the Holocaust Resource Center of Kean University
www.bergen.edu/PJR
---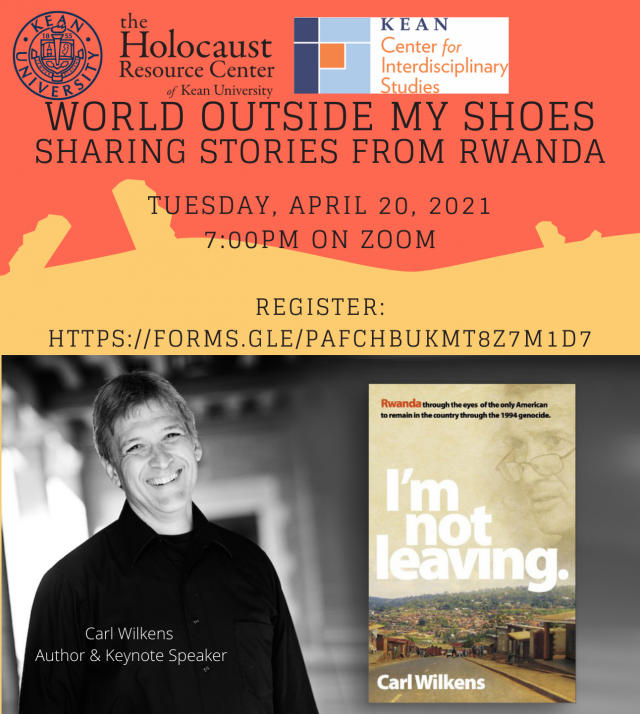 "World Outside my Shoes": Sharing Stories from Rwanda
Carl Wilkens, the last American to remain in Rwanda during the Genocide against the Tutsis and founder of "World Outside My Shoes".
Tuesday, April 20, 2021 at 7pm
---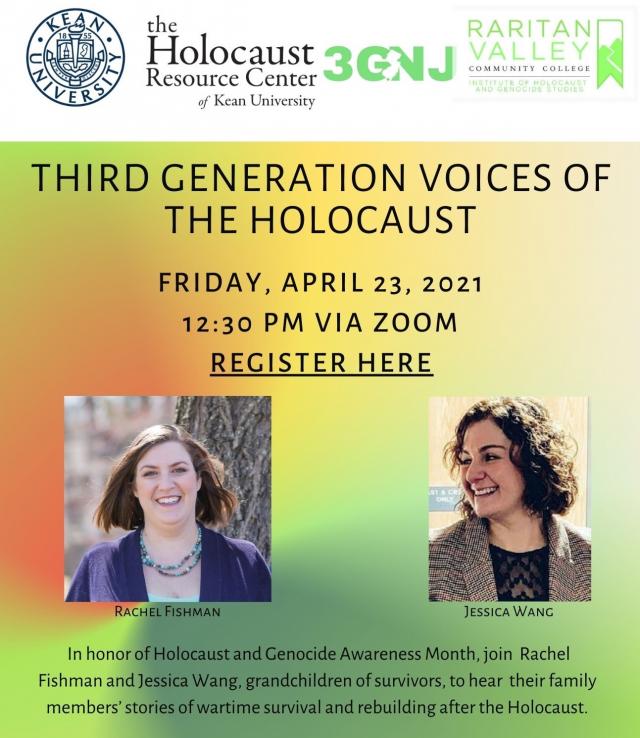 Third Generation Voices of the Holocaust
Our guest speakers, Rachel Fishman and Jessica Wang, are third generation descendants of Holocaust survivors and will tell their family members'stories of wartime survival and rebuilding after the Holocaust.
Friday, April 23, 2021 at 12:30pm
---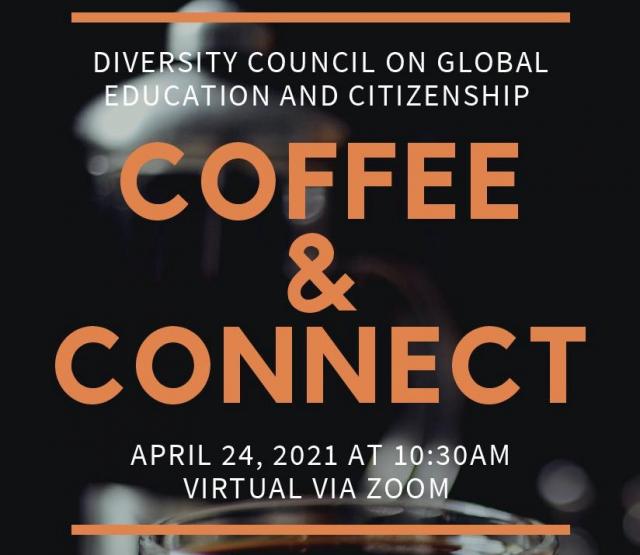 Coffee & Connect with the Diversity Council
Saturday, April 24 at 10:30 am
---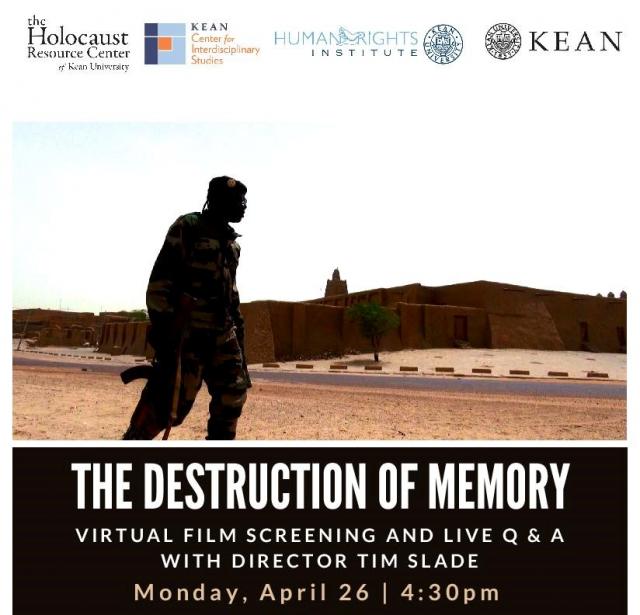 The Destruction of Memory
The Destruction of Memory Film Screening and live Q&A with director, Tim Slade.
Monday, April 26, 2021 at 4:30pm
---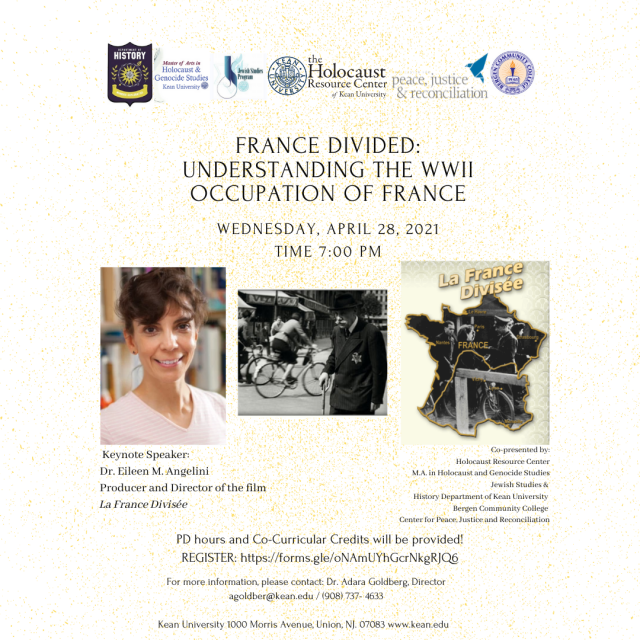 France Divided: Understanding the WWII Occupation of France
Keynote Speaker: Dr. Eileen M. Angelini
Producer and Director of the film La France Divisée
Wednesday, April 28, 2021 at 7pm
---
---
---
PAST EVENTS: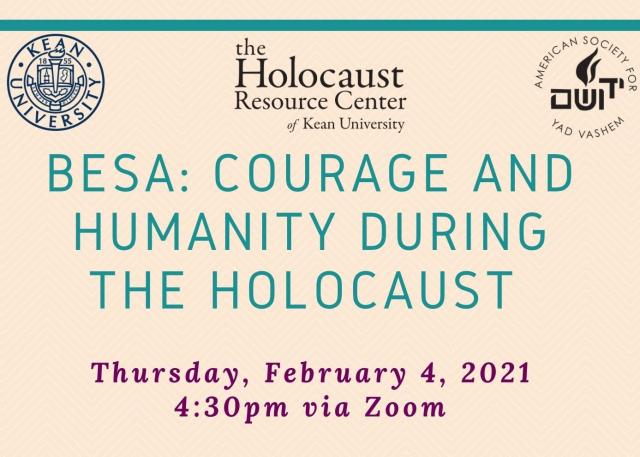 BESA: Courage and Humanity During the Holocaust with the American Society for Yad Vashem
Thursday, February 4, 2021 at 4:30 pm
---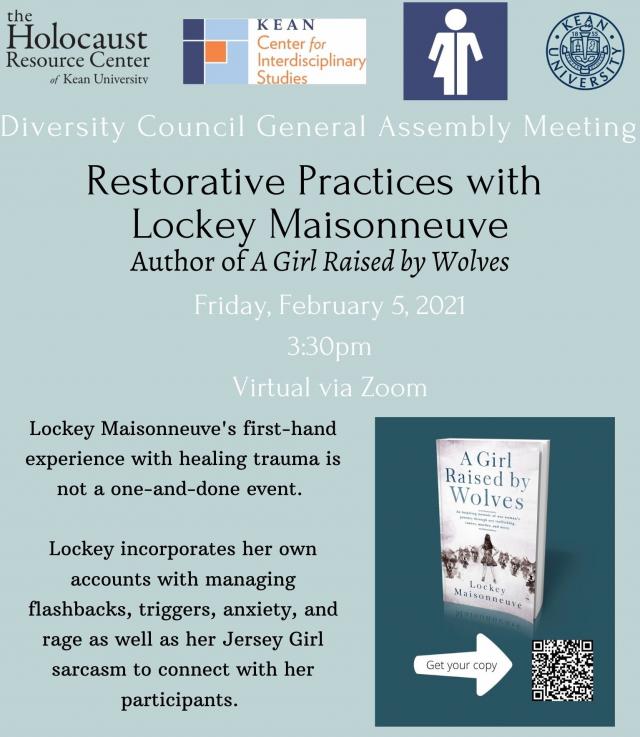 Restorative Practices with Lockey Maisonneuve
Lockey Maisonneuve's first-hand experience with healing trauma is not a one-and-done event. Lockey incorporates her own accounts with managing flashbacks, triggers, anxiety, and rage as well as her Jersey Girl sarcasm to connect with her participants.
Friday, February 5, 2021 at 3:30 pm
To register, please email: coykends@kean.edu 
---
Analyzing Propaganda and Teaching Media Literacy with Echoes & Reflections
Thursday, February 11, 2021 at 4:30 p.m.
---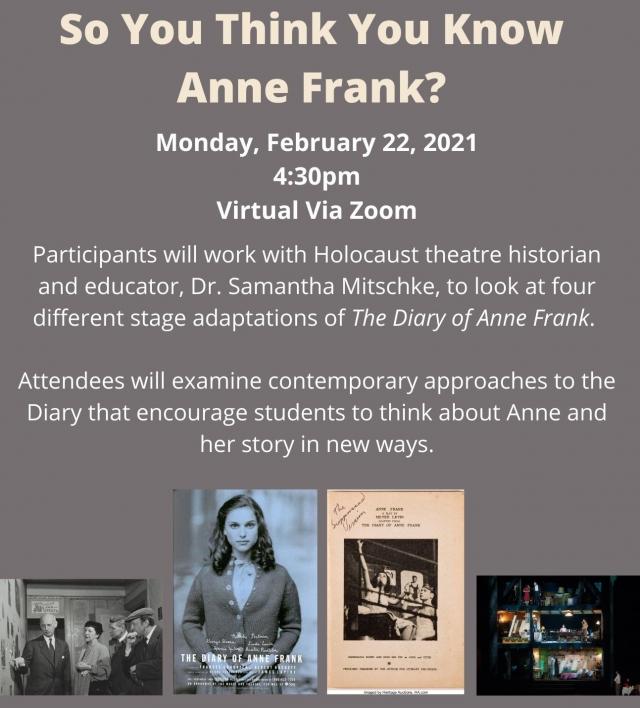 So You Think You Know Anne Frank?
Participants will work with Holocaust theatre Historiam and educator, Dr. Samantha Mitschke, to look at four different stage adaptations of The Diary of Anne Frank. Attendees will examine contemporary approaches to the Diary that encourage students to think about Anne and her story in new ways.
Monday, February 22, 2021 at 4:30 pm
---
From Segregation to Liberation: African American Soldiers and the Holocaust - Tuesday, February 23, 2021 at 3:15 p.m.
---
Pre-Service Teacher Conference: Holocaust Refugees and Contemporary Perspectives - Friday, February 26, 2021 at 8:45 a.m.
---
Coffee & Connect with the Diversity Council - Saturday, February 27 at 10:30 a.m.
---
Salvaged Pages: Young Writers' Diaries of the Holocaust workshop with Alexandra Zapruder - Thursday, March 11 at 4:15 p.m.
Register: agoldber@kean.edu
---
Nazis, Monsters, Fairytales? Holocaust Plays for Younger Audiences with Dr. Samantha Mitschke - Tuesday, March 23 at 4:30 p.m. 
---
* Bilingual Pre-Service Conference: Spanish-language Resources and the Holocaust with the US Holocaust Memorial Museum - 3/26 at 8:45 a.m.
---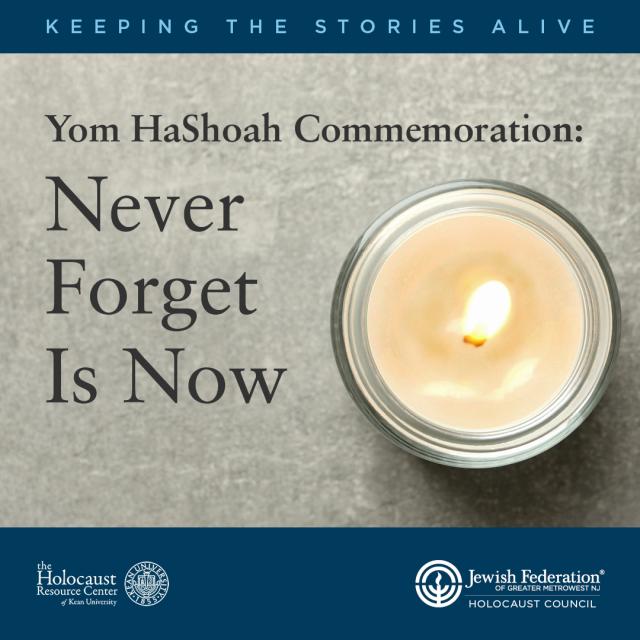 Yom HaShoah - Virtual Program - Each spring, the HRC partners with the Holocaust Council of Greater MetroWest to present the Yom HaShoah memorial program. Wednesday, April 7, 2021 at 7pm
---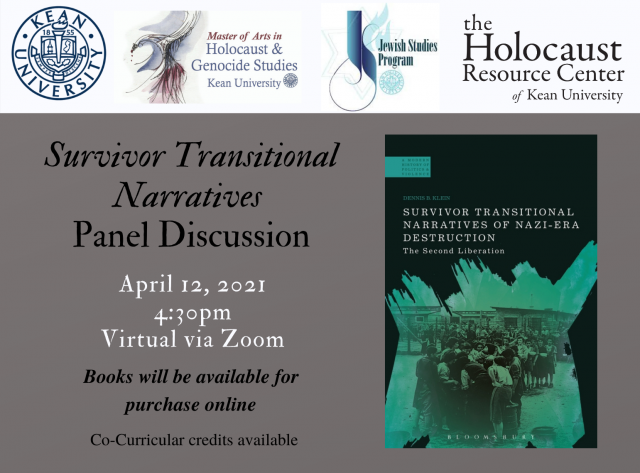 Survivor Transitional Narratives of Nazi Era Destruction - Dr. Dennis Klein's latest book examines the historical circumstances that inspired Nazi-era survivors to mass a public campaign for remembering Nazi racial crimes. The survivors' decision to engage and disquiet a public audience occurred against the backdrop of the Frankfurt Auschwitz trial and the West German debate over the enforcement of statutory limitations for prosecuting former Nazis. Monday, April 12, 2021 at 4:30pm
---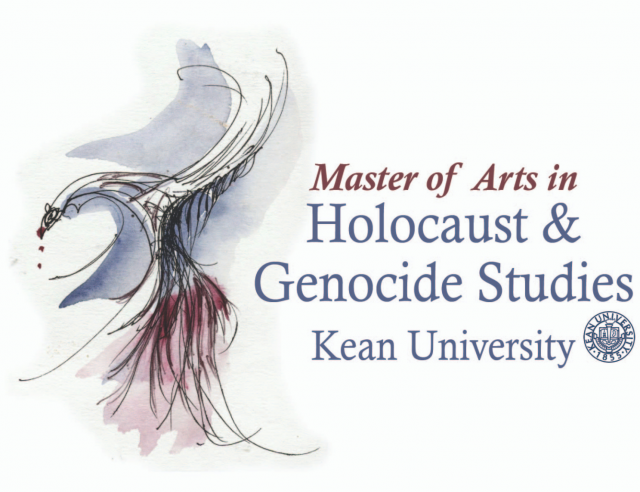 Considering your next career move? Learn about the Master of Arts in Holocaust and Genocide Studies program at Kean University - an opportunity of a lifetime. Virtual information session with the program director, Dr. Dennis Klein.
Monday, April 12, 2021 at 6pm
---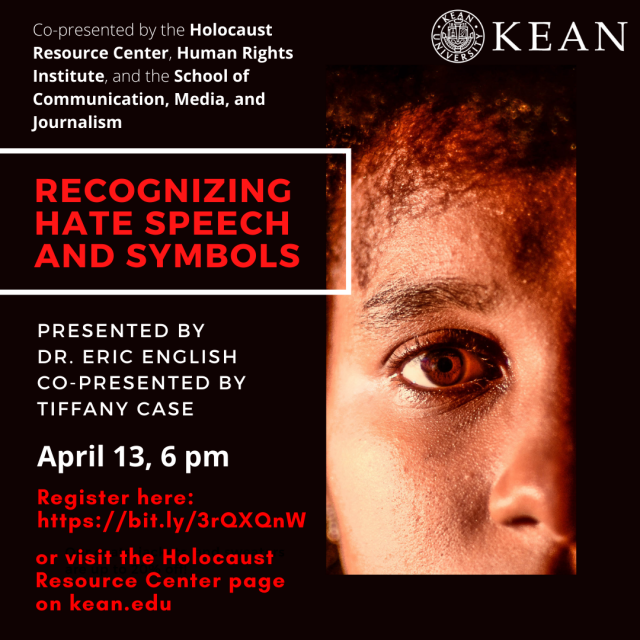 "Recognizing Hate Speech and Symbols" with Dr. Eric English of the School of Communication, Media, and Journalism. Tuesday, April 13, 2021 at 6pm
Co-presented by Tiffany Case of the Human Rights Institute
---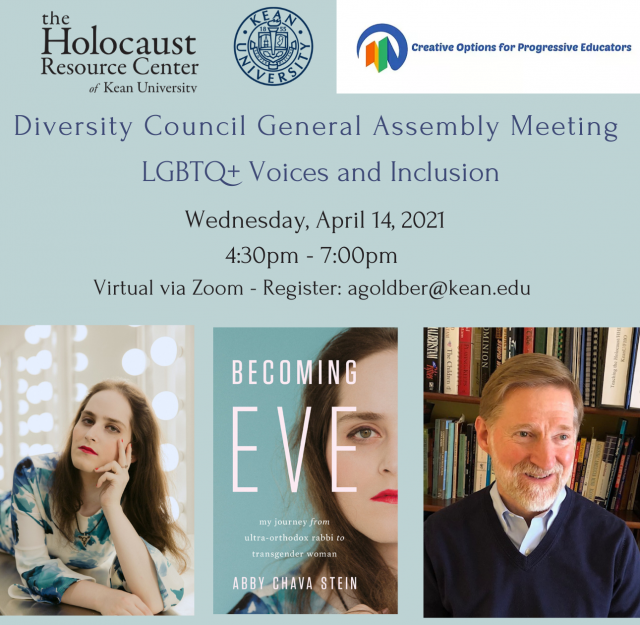 Diversity Council General Assembly Meeting: LGBTQ+ Voices and Inclusion. Wednesday, April 14, 2021 from 4:30-7pm.
Featuring:
Abby Chava Stein, Rabbi, Educator & Activist. In 2016, Stein was named by The Jewish Week as one of the "36 Under 36" young Jews who are inspiring change in the world. In 2020, Stein was named by Prospect Magazine as one of "The World's top 50 Thinkers in the COVID-19 Age". Stein's first book, Becoming Eve: My Journey from Ultra-Orthodox Rabbi to Transgender Woman, was published in November 2019.
David Schwartz, Creative Options for Progressive Educators. Following a 30-year career in public education and 10 years working for Facing History and Ourselves, Schwartz founded Creative Options for Progressive Educators. Schwartz will provide guidance and model lessons on incorporating LGBTQ+ history into your curriculum.
---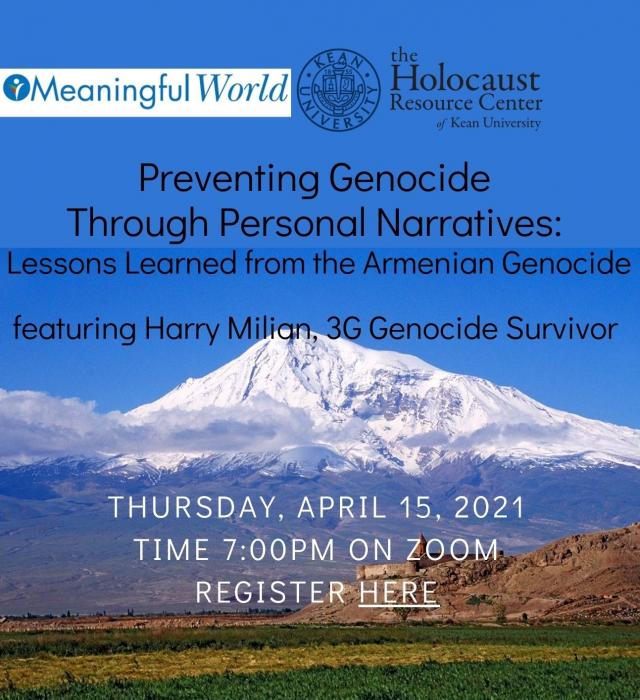 Preventing Genocide Through Personal Narratives: Lessons Learned from the Armenian Genocide
April is Holocaust and Genocide Awareness Month. Harry Milian, a 3G descendant of Armenian Genocide survivors, will share his family's story of survival. Thursday, April 15, 2021 at 7pm
Co-presented by the Holocaust Resource Center and Office of Diversity, Equity, and Inclusion of Kean University, Meaningful World, and Facing History and Ourselves NJ.
---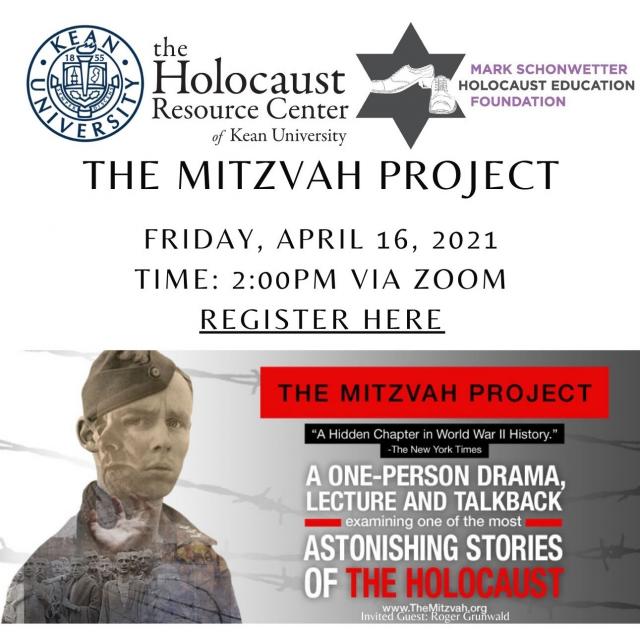 "The Mitzvah Project" is a combination theatre performance, history lesson, and conversation in which actor and child of survivor, Roger Grunwald, explores one of the most shocking aspects of the Jewish experience during WWII. Friday, April 16, 2021 at 2pm
Presented by the Holocaust Resource Center. Generously supported by a grant from the Mark Schonwetter Holocaust Education Foundation.