Occupational Therapy (M.S.)
Occupational therapists help people live their lives to the fullest by providing therapy and support to help them take part in daily activities.
They help people recover from injuries, live with disabilities, or adapt to physical and cognitive changes.
Kean's master's degree program in occupational therapy provides a broad education in the field for students who hold a bachelor's degree in another field. Approximately 30 students are admitted to the program each September. Each student completes five semesters of required academic courses and a minimum of six months of supervised fieldwork in an approved clinical setting. 
The program offers a rich array of hands-on clinical experiences and fieldwork, beginning in the student's first semester. Kean also operates a clinic on campus, where students have an opportunity to work with clients, to develop and master their skills in occupational therapy.
With an excellent outlooks for jobs and career growth, the future for occupational therapy students is bright.
The program is offered at Kean's East Campus in Union.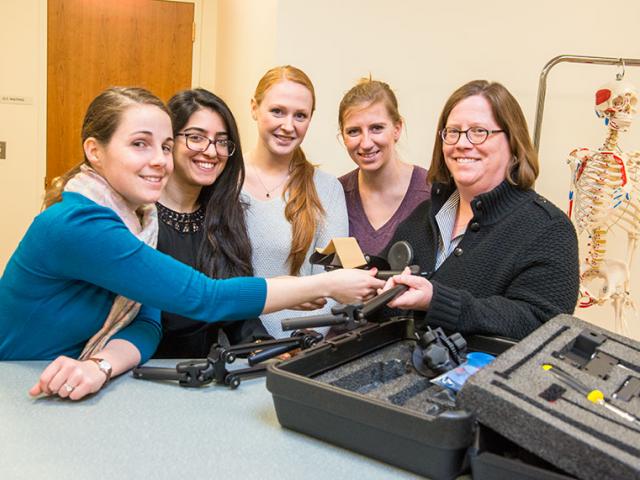 Other programs you might be interested in
Progression, Retention and Graduation
Once qualified applicants enter the program, the faculty is committed to seeing that students successfully complete the program in a timely manner. During the 2017 – 2019 academic years, of the 109 admitted students, 104 students or 95 % have successfully completed the two and one-half year sequence and graduated. When students are unable to meet the demands of a full-time program, a part-time schedule can be negotiated as part of a retention plan. During those same three academic years, 3 of our students took longer than two and one-half years (the part-time sequence is three and one-half years). Occasionally, for a variety of reasons, students are unable to complete the program. During those three years, approximately 5 % of our students left the program for various reasons and did not graduate.
| | | | | |
| --- | --- | --- | --- | --- |
| Admission Year  | Total Admitted  | Graduation Year  | Total Graduated  | Total Percentage  |
| 2015 | 39 | 2018 | 38 | 97% |
| 2016 | 35 | 2019 | 33 | 94% |
| 2017 | 34 | 2020 | 34 | 100% |
|   | 108 |   |   | 96% |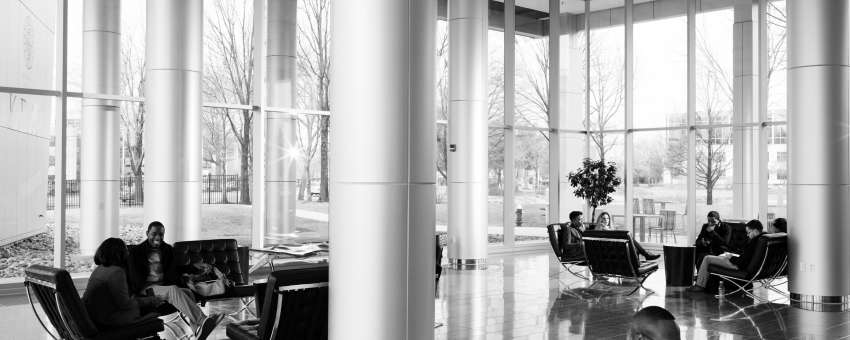 Every day that I'm here, I feel more and more that I made the right choice. Working here I get an inside view; it's nice to know the faculty is so involved and concerned about the education of the students."
Maureen Grainger '20 M.S.
Graduate assistant, Occupational Therapy Department
The Classroom and Beyond
At Kean, we believe learning and professional growth extend far beyond the walls of our classrooms. That's why we encourage you to take advantage of a variety of research opportunities, internships and more that we offer to advance your career and set the stage for continued success.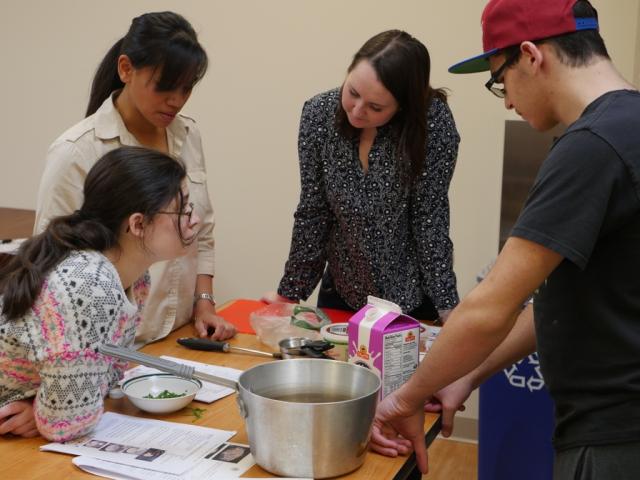 Fieldwork
Students complete at least six months of fieldwork in an approved clinical setting.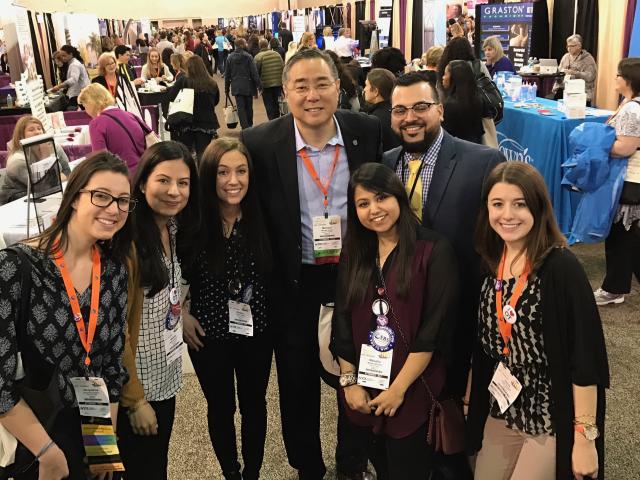 Research
Opportunities for research are an important part of an education at Kean.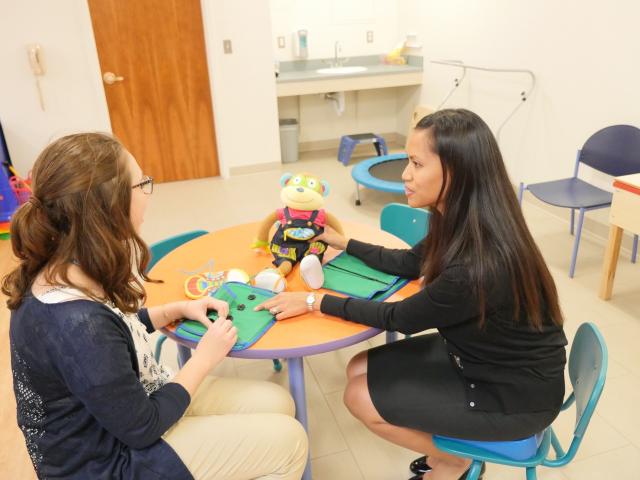 Community
Beginning in their first semester, students gain clinical experience in community settings such as schools, senior centers, hospitals, nursing homes and camps.
After Kean
Occupational Therapy master's grads have found rewarding positions in a wide range of settings:
Kessler Institute for Rehabilitation
JFK Johnson Rehabilitation Institute
FOX Rehabilitation
Encore Rehabilitation Services
Greystone Park Psychiatric Hospital
HealthSouth Rehabilitation Hospital
University Hospital
Intensive Therapeutics
Abilities In Action
Children's Specialized Hospital
Woodbridge Township School District
P.G. Chambers School
Unemployment rate for occupational therapists
Median salary of occupational therapists
Accreditation
The Occupational Therapy Program is accredited by the Accreditation Council for Occupational Therapy Education (ACOTE) of the American Occupational Therapy Association (AOTA). Correspondence should be directed to: ACOTE, c/o Accreditation Department, American Occupational Therapy Association (AOTA), 6116 Executive Boulevard, Suite 200, North Bethesda, MD 20852-4929. Their phone number is (301) 652-AOTA. Website: www.acoteonline.org.
Upon successful completion of academic preparation and level II fieldwork experiences, students are eligible to take the National Board for Certification in Occupational Therapy, Inc. (NBCOT) exam. Kean has had a 100% pass rate for the past several years. The past year's pass rate on the certification exam is available here. For more information please see NBCOT website.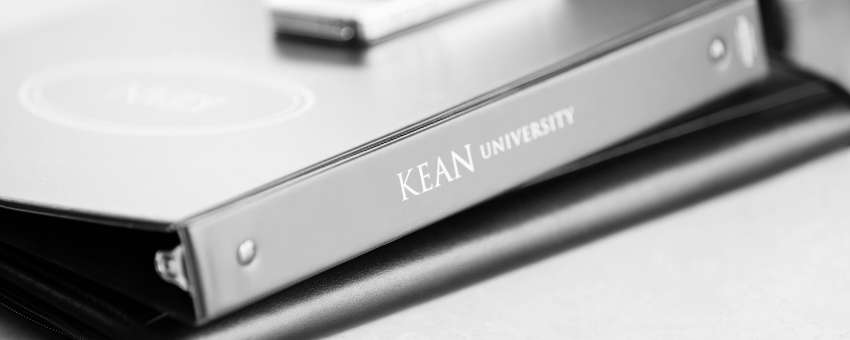 Visit Us
The best way to see all that Kean University has to offer is to visit our vibrant urban campus.
Request Info
Our admissions counselors are here to help you navigate the college application process. Learn more.
Apply Now
So much awaits you at Kean University. Your Kean journey begins now. Apply today.