Student Yearly Career Planner
What Does the Path to Success Look Like for You?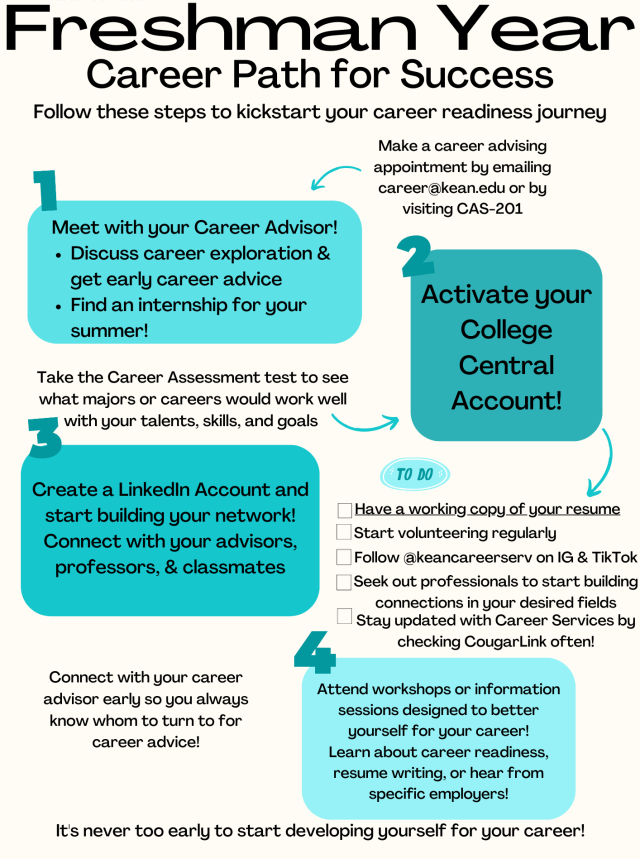 ---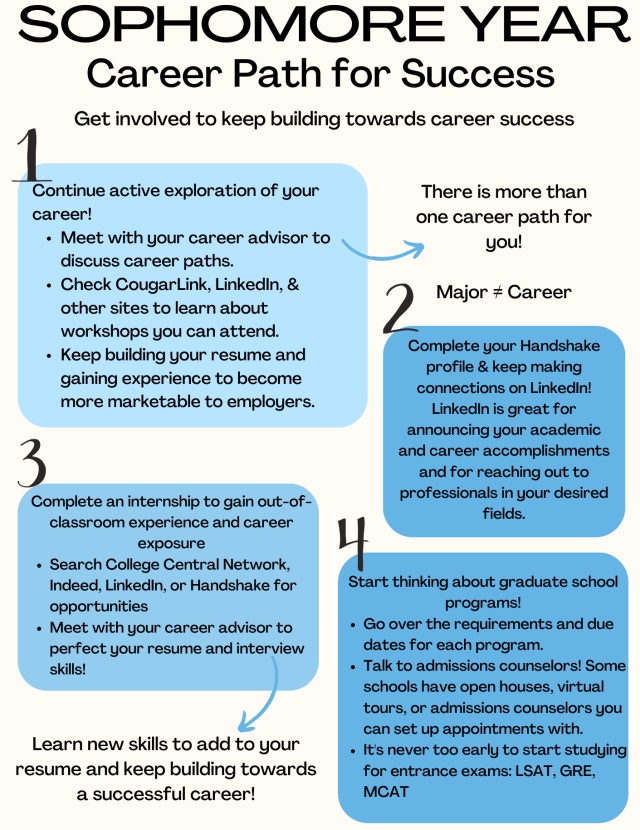 ---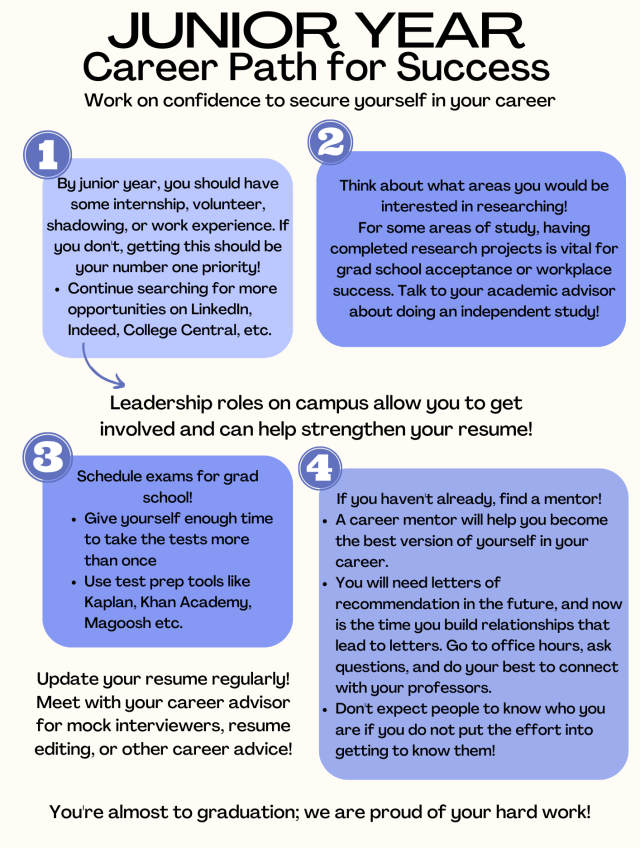 ---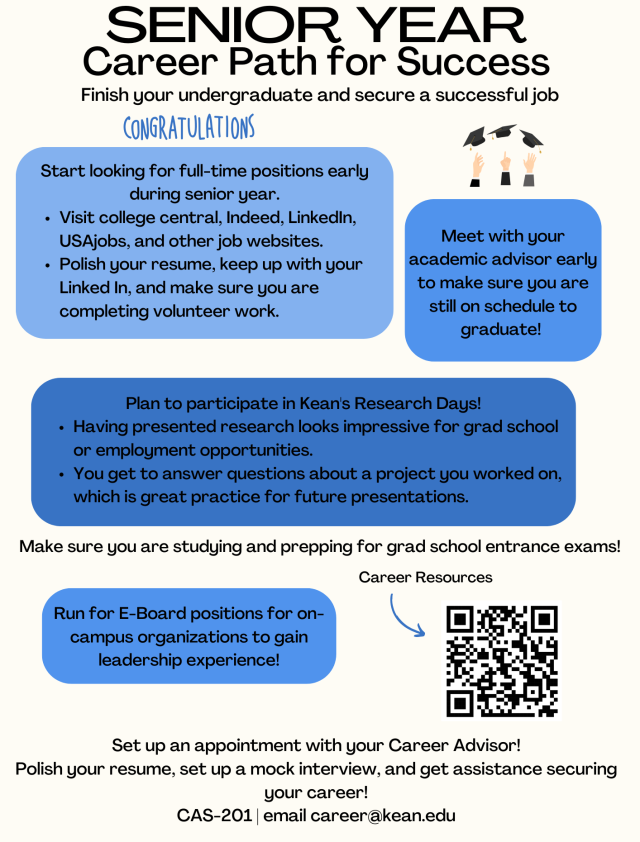 ---
*After graduation, some students may immediately enter the workforce and start their careers while others may elect to continue their education further instead. Additionally, other students may take some time finding their first job or deciding whether or not to pursue additional learning opportunities like graduate school or law school --- and that's ok too. Need help figuring out what the Cougar Career Journey looks like for you? Email us at career@kean.edu or visit us in CAS 201 to meet with a member of the Career Services team!