Career Services for Faculty & Staff
Career Services works in collaboration with Kean faculty and staff members to help our students find meaningful career opportunities that support their educational goals.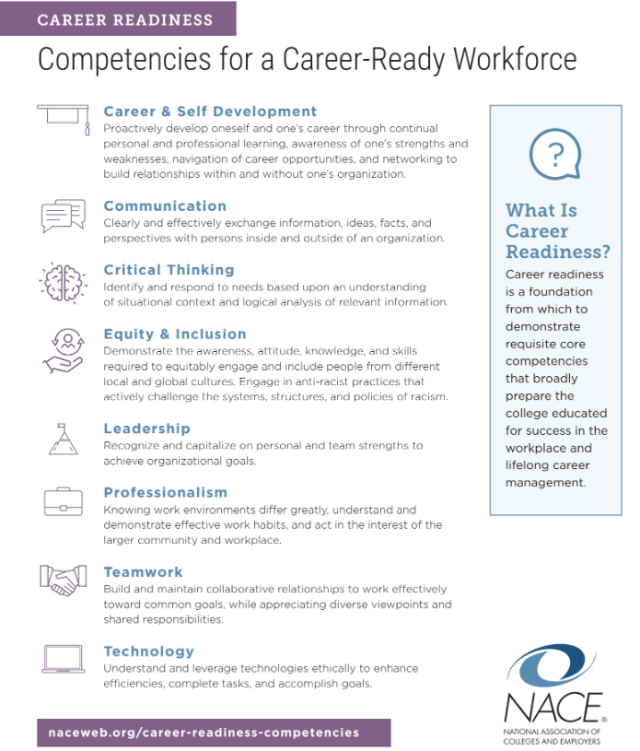 Faculty/Career Services Partnerships ensures:
Career Services reaches students efficiently.  Through periodic visits to classroom, the level of student engagement increases. Start by introducing your students to NACE's Career Competencies today!
The development of a sound career development program that promotes critical technical and essentials skills necessary to succeed in the 21st century workforce.
The engagement of faculty members' robust professional network to help students connect to high quality clinicals, internships or experiential learning opportunities that will strengthen career success.
Here's how you can collaborate with Kean Career Services: 
Co-sponsor major program and career awareness events in your academic department. Click here to contact Jeremiah Sullivan, Acting Director of Academic Partnerships and Career Curriculum, now.
Post internships and other positions through Kean's Online Employment & Internship Portal and register as an Employer to begin welcoming interns into your Department or College.
Request a Career Services in-class workshop for your students by clicking here. Topics vary from resume and cover letter drafting to effective job search strategies, strategic use of LinkedIn and so much more. *Specialized presentations are available upon request.