Faculty
Brian Baldwin, Ph.D.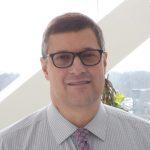 Brian Baldwin, Ph.D.,  joined Kean University in 2007 as Assistant Professor of Science Education and Coordinator of STEM Education programs at NJCSTM.  He teaches graduate and undergraduate courses in science teaching methods and science education research methods.  He is currently directing the $750,000 Kean Math and Science Partnership, providing professional development to science teachers.

Baldwin previously directed the $1.7 Million Kean Math-Science Partnership, which provided professional development opportunities for approximately 225 math and science teachers.  He also regularly consults with school districts and provides professional development in science instruction and curriculum matters, as well as providing external evaluation for STEM education funded projects with K-12 and Higher Education institutions. Baldwin earned his B.S. in Chemistry and M.Ed. in Secondary Education from Ohio University, and his Ed.D. in Science Education from Columbia University – Teachers College.  For more information, visit Dr. Baldwin's website here.
---
Keith Bostian, Ph.D.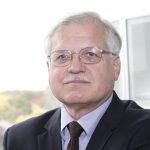 Keith Bostian, Ph.D., is the Dean of NJCSTM and the Technology Transfer Office at Kean as well as a founder and CEO of the Institute for Life Science Entrepreneurship. He is an entrepreneur scientist with a distinguished career in industry and academia.

Bostian has held senior executive positions in numerous life science companies.  At Kemin Industries, he was President of a European pharma subsidiary, developing and launching the proprietary probiotic Anaban™ in European markets.  Bostian also built one of India's leading preclinical CROs, Vanta Bioscience. He was a founder of Mpex Pharmaceuticals, a development-stage pharmaceutical company with discovery, preclinical and late clinical stage programs in the infectious disease arena, founder and CEO of Iconix Pharmaceuticals, Inc., a pioneer and leader in the emerging field of chemogenomics, and founder and COO of Microcide Pharmaceuticals, Inc.  At Merck, Bostian served as the Head of Microbiology and Molecular Genetics, with responsibility for antimicrobial drug discovery as well as discovery of new leads from natural products for all of Merck's worldwide drug discovery programs.

Bostian is the inventor of numerous drug discovery and genomics patents, and has led efforts resulting in several clinical candidates including a first-in-class new anti-fungal antibiotic caspofungin (marketed as CANCIDAS®), which was taken into development under his leadership at Merck, and an aerosol fluoroquinolone (Aeroquin®, Quinsair (EU), developed at Mpex for cystic fibrosis MDR infections. Quinsair was recently approved in Europe and Canada and is pending approval in the US. 
Dr. Bostian has worked with and advised over 40 biotechnology companies the US, Europe and South Asia.  He has served on numerous advisory and editorial boards, most recently the NIH BARDA and Welcome Trust CARB-X Accelerator. He earned his Ph.D. in Biochemistry from the University of London. He is a fellow of the American Academy for Microbiology, has served as an American Cancer Society Postdoctoral Fellow and on the faculty at Brown University.
---
Salvatore Coniglio, Ph.D.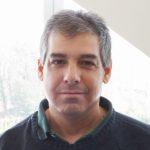 Sal Coniglio, Ph.D., is an Assistant Professor of Chemical Biology and Coordinator of the M.S. Biotechnology program at NJCSTM.  Coniglio's laboratory seeks to understand the communication that occurs between tumor cells and normal cells within the microenvironment, cells of the myeloid lineage in particular. Coniglio discovered that the growth factor CSF-1 is secreted by high grade glioblastoma cells and plays a critical role in mediating disease progression.

Coniglio's laboratory is currently investigating which factors cooperate with CSF-1 in "reprogramming" the microenvironment and potential therapeutic avenues to disrupt these pathways. Assays commonly employed in the laboratory include: quantitative PCR, SDS-PAGE electrophoresis, ELISAs, Immunofluorescence, Flow Cytometry and Sorting and 3D microenvironment simulation in-vitro.  Coniglio received his Ph.D. in Anatomy and Structural Biology from Albert Einstein College of Medicine in 2008.  He was an American Cancer Society Postdoctoral Fellow and is a member of the American Association for Cancer Research.
---
Edward Farnum, Ph.D.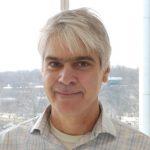 Edward Farnum, Ph.D., is an Assistant Professor of Applied Mathematics at NJCSTM. Farnum's research interests include differential equations, mathematical physics, asymptotic analysis, numerical methods and scientific computing.  He applies all of these approaches to models in nonlinear optical science. In particular, he is interested in constructing and analyzing nonlinear wave models for ultra-short pulse propagation, which may be especially useful in all optical computing and improved fiber optic communications. His teaching interests have a similar applied and computational flavor.
Farnum's courses feature mathematical modeling, scientific computation, asymptotic analysis and spectral methods.  He earned his Ph.D. in Applied Mathematics from the University of Washington in 2005.
---
Jill Fischer, M.S., C.G.C.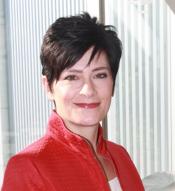 Ms. Fischer is the Director of the Genetic Counseling Graduate Program. She is a board certified genetic counselor with a successful career in clinical care and academia. Most notably, Ms. Fischer established, and continues to support, the role of the genetic counselor in assisted reproductive technologies (ART), specifically preimplantation genetic testing (PGT).  She received her undergraduate degree from Northwestern University.  In 1993, she earned her M.S. in Genetic Counseling from the University of South Carolina. 
Ms. Fischer is the former Director of the Long Island University Genetic Counseling Graduate Program. Until 2014, she was the Director of Clinical Genetic Services for Reprogenetics, LLC, a PGT laboratory (now CooperGenomics). She oversaw clinical aspects of care for PGT patients including counseling of patients, orientation and education of associated IVF groups, supervision of the genetic counseling and molecular testing teams, as well as overall organization of PGT cases. Other experience in ART includes being the genetic counselor for the Institute for Reproductive Medicine and Science at Saint Barnabas Medical Center in New Jersey and the Jones Institute for Women's Health in Virginia. Ms. Fischer also has extensive experience in prenatal and pediatric genetics and is a Co-Founder of Recombine, a genetic testing company (purchased by CooperGenomics).
In 1996, Ms. Fischer founded and chaired the National Society of Genetic Counselors (NSGC) Assisted Reproductive Technologies and Infertility Special Interest Group (SIG). She is a founding member and past Chair of the American Society of Reproductive Medicine (ASRM) Genetic Counseling Professional Group. An international speaker, Ms. Fischer has chaired and presented numerous conference plenary talks, ASRM Post-Graduate Courses, NSGC Short Courses, NSGC Educational Breakout Sessions and American College of Medical Genetics and Genomics symposia. She also serves in various advisory roles including being a past member of the NSGC Board of Directors. Ms. Fischer is the President-Elect of the Human Genetics Association of New Jersey.
---
Marshall Hayes, Ph.D.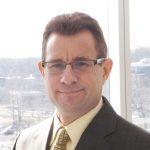 Dr. Hayes has been affiliated with the NJCSTM since 2015 and has served a number of roles including full-time Lecturer of Research Methods, Research & Technology and Scientific Writing, as well as Program Coordinator of the Research First Initiative, STEM Education and U.S.-China Programs.  Effective August 2021, he assumed the role of Executive Director of the Center for Clinical Laboratory Science and Pandemic Research (CLSPR), an interdisciplinary initiative at Kean that promotes education and research in clinical diagnostics, public health and pandemic research.
Marshall's expertise is in molecular microbiology, global biogeochemistry and the spatiotemporal dynamics of disease.  His research has focused on host-microbe interactions, molecular mechanisms of pathogenesis, and long-term environmental health indicators.  He holds a PhD in Earth, Ocean and Atmospheric Sciences from Duke University (North Carolina, USA), and a BA in Geosciences and Environmental Studies from Williams College (Massachusetts, USA).  He is a former Earth System Science Fellow of the U.S. National Aeronautics and Space Administration (NASA), a former International Research Fellow of the U.S. National Science Foundation (NSF) and a former Research Scientist in the Department of Plant Pathology and Plant-Microbe Biology at Cornell University (New York, USA).
---
David Joiner, Ph.D.
David Joiner, Ph.D., is the Kenneth L. Estabrook Professor of Science, Technology and Mathematics Education at Kean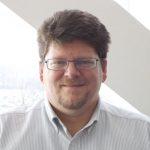 University, and an Associate Professor in NJCSTM.  His work focuses on two areas, the application of computing to the solution of problems in astronomy and the infusion of computational science into secondary and undergraduate curriculum.  As an astrophysicist, Joiner's work focuses on modeling properties of the interstellar medium, particularly through the use of radiative transfer for embedded objects such as asymptotic giant branch stars and cataclysmic objects such as novae. His work in educational technology focuses on building hardware and software tools that enhance the classroom and he is developing software tools for performing scientific visualization in virtual reality environments.

Joiner is a member of the LittleFe team that builds and designs portable cluster computers for classroom use, and has worked with the Shodor Education Foundation helping to design such tools as Project Interactivate and the Modeling and Simulation Tools for Education Reform.  He has received awards from the NSF funding research infrastructure at Kean including a 130-node computer cluster, that when first built was the fastest computer at a public institution in the state of New Jersey, and a 3-D immersive CAVE environment.  Joiner earned his Ph.D. in Physics from Rensselaer Polytechnic Institute in 1999.
---
Laura A. Limone, M.S., C.G.C.
Ms. Limone is the Associate Director of the Genetic Counseling Graduate Program. She received her undergraduate degree in Biological Sciences from Rutgers, the State University of New Jersey, in New Brunswick, NJ. In 2001, she earned an M.S. in Human Genetics from Sarah Lawrence College in Bronxville, NY. She is board certified by the American Board of Genetic Counseling and licensed by the State of New Jersey.
Ms. Limone's career began at University of Medicine and Dentistry of New Jersey (UMDNJ) in Newark, NJ. Shortly thereafter, she joined the genetic counseling team at New Jersey Perinatal Associates (NJPA), a maternal fetal medicine practice with five locations and four hospital affiliations in northern New Jersey. In 2008, Ms. Limone was promoted to Director of Perinatal Genetics, an executive role, where she served as the genetics expert for the practice and managed the genetics department, which grew to include multiple genetic counselors, assistants, and interns.  In this role, Ms. Limone was responsible for the coordination and supervision of genetic counseling students, residents and medical students.
Ms. Limone's expertise in reproductive genetics encompasses non-invasive and invasive prenatal testing, expanded carrier screening, fetal anomalies, and high-risk pregnancy management. She has served as a guest lecturer at several genetic counseling programs, including Sarah Lawrence College, Long Island University-Post, and Rutgers, the State University of New Jersey. In addition, Ms. Limone has presented at seminars and grand rounds, and has functioned as the Perinatal Genetics expert on a variety of panels and corporate advisory boards.
---
Ensela Mema, Ph.D.
Ensela Mema, Ph.D is an Assistant Professor of Mathematics at NJCSTM. Her research interests lie in developing mathematical models that can be used to predict real world phenomena relevant to public health and industry. Her research projects include developing mathematical models that describe the behavior of nematic liquid crystals as used in industrial applications. Additionally, she is interested in developing models that describe the behavior of two-layer liquid films as well as developing mathematical models that address social and public health issues. From a mathematical point of view, she uses ordinary and partial differential equations as well as numerical and analytical approaches to gain insight into the behavior of these complex systems.
Dr. Mema received her Ph.D. in Mathematical Sciences from the New Jersey Institute of Technology in 2016. Prior to joining NJCSTM she was a visiting Assistant Professor at the U.S. Military Academy.
---
James Merritt, Ph.D.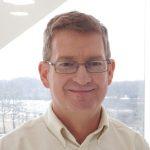 James Merritt, Ph.D., joined Kean University in 2010 after a 15-year career as a medicinal chemistry research leader at a New Jersey-based biotechnology company. Merritt earned his B.S. degree in chemistry at the University of North Carolina–Wilmington and then completed Ph.D. in organic chemistry at Duke University in 1994.  At Duke, Merritt prepared one of the largest synthetic carbohydrates ever made up to that time under the direction of Professor Bert Fraser-Reid.  During his corporate career, Merritt was the co-inventor of numerous potential medicines including Navarixin, a Merck drug that entered human testing in patients with chronic obstructive pulmonary disease.

At Kean, Merritt shares his passion for organic and medicinal chemistry with students and has established a thriving synthetic medicinal chemistry research group at Kean's New Jersey Center for Science, Technology and Mathematics (NJCSTM). Hosting over twenty high school, undergraduate and graduate student researchers each year, Merrit's laboratory produces small novel, drug-like molecules for testing as potential medicines. His current research focuses on synthesis of small molecule inhibitors of CCR1, a cell receptor that is implicated in autoimmune diseases and cancer. Merritt's group has prepared hundreds of potent CCR1 inhibitors and recently discovered that they are able to stop movement of glioblastoma cells and may eventually provide a new route for treatment.
---
Matthew Niepielko, Ph.D.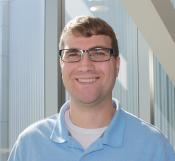 Dr. Matthew G. Niepielko is an Assistant Professor of Computational Biology at NJCSTM and is a Visiting Research Scholar at Princeton University. His laboratory investigates the molecular mechanisms that regulate animal development and fertility using different species of Drosophila (fruit flies) as a model system. Dr. Niepielko has identified several developmental mechanisms that mediate the evolution of morphologies during Drosophila eggshell formation. He has also discovered key mechanisms that regulate cell polarity during Drosophila development by employing a novel technique that couples biological experiments with computational analyses. In 2021, his lab received an Academic Research Enhancement Award (AREA) from the National Institutes of Health, award number R15HD102960, to explore how germ cell mRNA composition alters animal fertility.
Dr. Niepielko received his Ph.D. in Computational and Integrative Biology from Rutgers University in 2014. In 2016, he received the Ruth L. Kirschstein National Research Service from the National Institutes of Health to complete his postdoctoral training at Princeton University. For more information regarding the Niepielko lab, click here. 
---
Helio Pedro, M.D.
Helio Pedro, M.D. is the Medical Director for the Genetic Counseling Graduate Program.  He received his Bachelor of Science degree in Biochemistry from the State University of New York at Stony Brook. He went on to obtain his Medical Degree from St. George's University School of Medicine. He completed a Joint Residency Program at the University of Medicine and Dentistry of New Jersey (UMDNJ) in Internal Medicine and Pediatrics, and went on to work in private practice for 2 years. Afterwards, he returned to UMDNJ to pursue a fellowship in Clinical Genetics and Clinical Biochemical Genetics. Upon finishing his fellowship, Dr. Pedro remained at UMDNJ as an Assistant Professor of Pediatrics in the Department of Genetics, and worked jointly with the Division of Genetics at Hackensack University Medical Center. He left UMDNJ in 2009, after being appointed Chief of the Division of Genetics at Hackensack University Medical Center. Dr. Pedro is the current Section Chief of Genetics and Genomics at Hackensack Meridian Health and Assistant Professor of Pediatrics and Internal Medicine with the Hackensack Meridian School of Medicine. He supervises medical residents, medical students and genetic counseling students in their clinical genetics training. He is board certified by the American Board of Medical Genetics in both Clinical Genetics and Clinical Biochemical Genetics. His research interests include clinical genetics, adult genetics and biochemical genetics.
---
Robert Pyatt, Ph.D.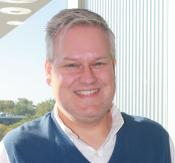 Robert Pyatt, Ph.D. is an assistant professor at NJCSTM and serves as research coordinator for the graduate program in genetic counseling. He is also certified in Clinical Molecular Genetics by the American Board of Genetics and Genomics. 
As a science educator, Dr. Pyatt is interested in developing and evaluating innovative programs in formal and informal settings. Current projects include examining social media as a tool for informal science education and exploring Science Pubs and Cafes as informal science education venues. As a translational scientist, Dr. Pyatt is interested in expanding our understanding of the human genome and applying that knowledge to medical diagnostics. Current projects include ongoing collaborations with genetic diagnostic labs around new test development using Next Generation Sequencing technologies.  
---
Dilrukshi Ramanathan, Ph.D.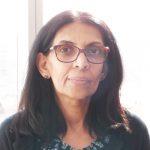 Dil Ramanathan, Ph.D., joined NJCSTM in 2008 as Assistant Professor of Analytical Chemistry.  Her laboratory research is rooted in analytical chemistry and her instrument of choice is mass spectrometry.  Over 15 years, she has applied her expertise in mass spectrometry, analytical chemistry, chemical instrumentation techniques, drug metabolism and pharmacokinetics to develop novel, rapid, sensitive and reproducible methods to qualitatively and quantitatively analyze drugs and their metabolites.

Ramanathan received her B.S. degree in Chemistry from Iowa State University and a Ph.D. in Analytical/Physical Chemistry from the University of Florida.  She also completed one year as a postdoctoral researcher/faculty intern at the University of Utah, where she applied mass spectrometry to study binding and thermodynamic properties of metal clusters.
---
Derrick Swinton, Ph.D.
Derrick Swinton, Ph.D., joined Kean University in 2021 as Associate Dean of the New Jersey Center for Science, Technology and Mathematics (NCSTM). As chief research officer for the NJCSTM, Dr. Swinton is responsible for the leadership, promotion, development and maintenance of faculty and student scholarly research programs, publications, community-based research collaborations and externally funded research and service activities across the Center and in collaboration with other Colleges and Schools within the University and the broader academic and industry communities; is responsible for improvements in the quality and impact of that research, and the growth of local, national and international research collaborations; and does related work as required.
Dr. Swinton brings years of progressive experience in development and oversight of academic programs, policies, and initiatives to promote student growth & achievement, serving students across multiple organizations with expertise in development, implementation, and continuous improvement of challenging and inspiring curricula. He has extensive experience in the innovative design and development of multi-faceted programs that create pathways for participation in the STEM enterprise for underprepared and underrepresented minority students, cultivates opportunities for students to participate in undergraduate research experiences and attend graduate and professional schools. Since 2003, Dr. Swinton has co-authored and individually authored proposals to secure grants leading to the provision of scholarships for STEM students, employment opportunities for all students, new STEM programs, and research on developing and implementing best pedagogical practices to prepare underprepared and underrepresented students for success in STEM.
Adjunct Faculty
William Arteca, Molecular/Cellular Techniques (B.S./M.S. Kean University, Science & Technology, Molecular Biology/Biotechnology)
Raed Awawdeh, Physics (M.S. New Jersey Institute of Technology, Electrical Engineering)
Leonard Bielory, Physiology, Immunology & Pollen Studies (M.D. Rutgers University)
Rachel Castiblanco, Chemistry (B.S./M.A. Kean University, Science & Technology, Chemistry & Instruction & Curriculum)
Tara Cominski, Bioethics & Molecular/Cellular Techniques (Ph.D. UMDNJ/Rutgers University, Neuroscience)
Christopher Cuesta, Chemistry & Physics (B.S./M.A. Kean University, Science & Technology, Chemistry & Instruction & Curriculum)
Patrick DePaolo, Pharmacology (Ph.D. Stevens Institute of Technology, Chemical Biology)
Mohamed El-Sherbeini, Microbiology (Ph.D. University of London, Molecular Genetics)
Petra Eurlings, Living Systems/Biology (Ph.D. Maastricht University, The Netherlands, Molecular Genetics)
Ryan Flatley, Physics (B.S./M.A. Kean University, Science & Technology, Mathematics & Instruction & Curriculum)
Anima Ghosal, Chemistry (Ph.D. University of Calcutta, India, Botany)
Robin Godshalk, Genetic Counseling (M.S. Arcadia University, MHA Seton Hall University, Genetic Counseling & Healthcare Administration)
Kavitha Govindasamy, Molecular Biology (Ph.D. Indian Agriculture Research Institute, India, Entomology)
Jonathan Hassinger, Transition to Kean (B.S./M.A. Kean University, Science & Technology, Chemistry & Instruction & Curriculum)
Cynthia Israel, Biochemistry & Immunology (M.S. Seton Hall University, Microbiology)
Kevin Jala, Mathematics (B.S./M.A. Kean University, Science & Technology, Mathematics & Instruction & Curriculum)
Kristen Koprowski, Genetic Counseling (M.S. Arcadia University, MBA Rutgers University, Genetic Counseling & Business Administration)
Jeffrey Mahr, Virology/Genetics (Ph.D. Emory University, Immunology & Molecular Pathogenesis)
Abderrahim Mazzouri, Statistics/Probabilistic Methods (M.A. New Jersey City University, Mathematics Education)
Kenneth Mui, Physics (Ph.D. Candidate, Stevens Institute of Technology, Physics)
Arpita Ray, Cell & Systems Biology & Biochemistry (Ph.D. State University of New York, Cellular & Molecular Biology)
Freddie Shaker, Transition to Kean (B.S./M.A. Kean University, Science & Technology, Mathematics & Instruction & Curriculum)
John Tang, Research Methods & Scientific Writing (Ph.D. New Jersey Institute of Technology, Chemical Engineering)
Karen Valdez-Gonzalez, Genetic Counseling (M.S. Virginia Commonwealth University, MPH UMDNJ/Rutgers University, Genetic Counseling and Health Policy & Administration)
Evan Wilson, Research & Technology (B.S./M.A. Kean University, Science & Technology, Mathematics & Instruction & Curriculum)
Staff
Judy April, M.A.
Coordinator of Student Services & Recruitment
Judy April has been working as a professional staff member at Kean University for 22 years. With more than 2 decades of service to the University, she has held various positions within student affairs as well as academic affairs.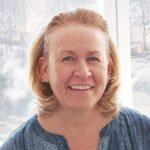 Her professional experience spans across many disciplines within higher education. Judy began her career in higher education in the Office of Financial Aid. She quickly transitioned into the role of Residence Hall Director, serving in that appointment for four years. Moving from student affairs to academic affairs allowed her to broaden her expertise while still having the opportunity to work with students. She later served as Assistant Director of graduate admissions. She is currently the Coordinator of Recruitment and Student Services for NJCSTM. She has a master's degree in Human Behavior & Organizational Psychology.
---
Marianne Gass, M.S.
Assistant to the Dean
Marianne is responsible for the administration and management of all aspects of NJCSTM and its various teaching,research and outreach missions.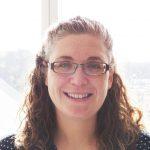 This includes academic affairs and advisement on University policies as well as administrative management of the Dean's office. Marianne has worked in higher education since 2009. Prior to joining NJCSTM, she was the Business Manager for the Brunel Institute for Ageing Studies at Brunel University in the United Kingdom, where she managed the day-to-day operations of a highly successful university collaborative research network.
After moving back to the United States, she worked at the Columbia University College of Dental Medicine as the Administrative Coordinator for the Section of Oral & Diagnostic Sciences. In this role she was responsible for management of all academic programs and student affairs, as well as providing administrative support to all faculty in the section. She earned a B.A. in Psychology from The College of New Jersey and an M.S. in Social & Cultural Psychology from the London School of Economics in the United Kingdom.
---
Nan Perigo, M.S.
NJCSTM Research Facilities Manager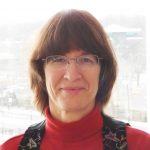 Nan Perigo manages the research and laboratory facilities in the NJCSTM and serves as an adjunct instructor in the life sciences lab. She earned a B.S. in Microbiology from Colorado State University and a M.S. in Science Education from Oregon State University. Her past research focused on vaccine and treatment development for FeLV, effects of radiation on cancer cells,  and microbiomes in the soil and human gut; her current interests are in development of science education curriculum and changes in pollen as a result of climate change.  She manages the Kean University Pollen Counting Station which is located at NJCSTM.  Nan is the building Safety Officer and oversees safety training.  She is also past treasurer for the New Jersey Academy of Science, which holds its annual meeting at NJCSTM in the spring.
---
Yuriko Root, M.S.
Laboratory Professional Service Specialist
Yuriko Root is an Academic Research Assistant for undergraduate and graduate students within the STEM program at Kean University in Union, NJ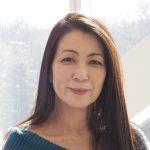 She graduated from Youngstown State University in Ohio with a degree in organic chemistry.  During her time at a major pharmaceutical company, she worked on various early drug discovery projects as a medicinal chemist. She also managed and successfully completed many outsourcing projects.
Yuriko joined Kean University in 2014.  She specializes in applying her expertise and knowledge to help research students in various scientific areas, such as molecular cell biology (qPCR, Western blot, mRNA and cDNA synthesis), analysis (drugs, phospholipids, cacao and plant extracts analyses) and organic chemistry (drug synthesis).  Yuriko contributes to NJCSTM's nurturing environment, helping students to become strong and independent individuals who will be a successful addition to the challenging field of science.